Review: 10 international events of Angel 2017
December 14th, 2017
By YP.C
The year of 2017 nearly comes to its end. In this year, Angel Company has achieved a lot. As a well-known yeast company, Angel tried his best in this year to make every customer satisfied. Following up are the 10 exhibitions sincerely selected among all the exhibitions that Angel participated.
No.1 The 9th Philippines Baking Exhibition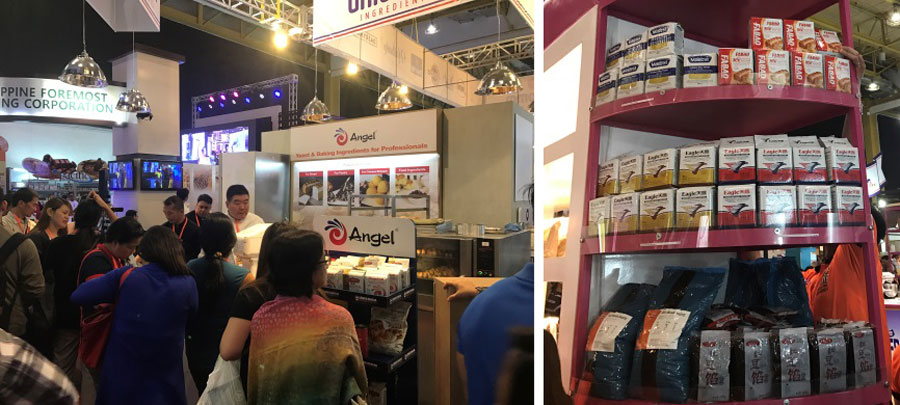 On February 17, 2017, the 9th Philippines Baking Exhibition was held in Manila International Convention and Exhibition Center. This exhibition, hosted by Filipino-Chinese Bakery Association Inc., is organized every two years. As Philippines's largest professional baking exhibition, the exhibition had gathered a large number of high-quality baking foods, raw materials, equipment and many high-quality companies participated the exhibition. Angel, based on the image of "excellent yeast based food raw material supplier and solution service provider", attended the exhibition and gave live demonstration.
No.2 The third Food Africa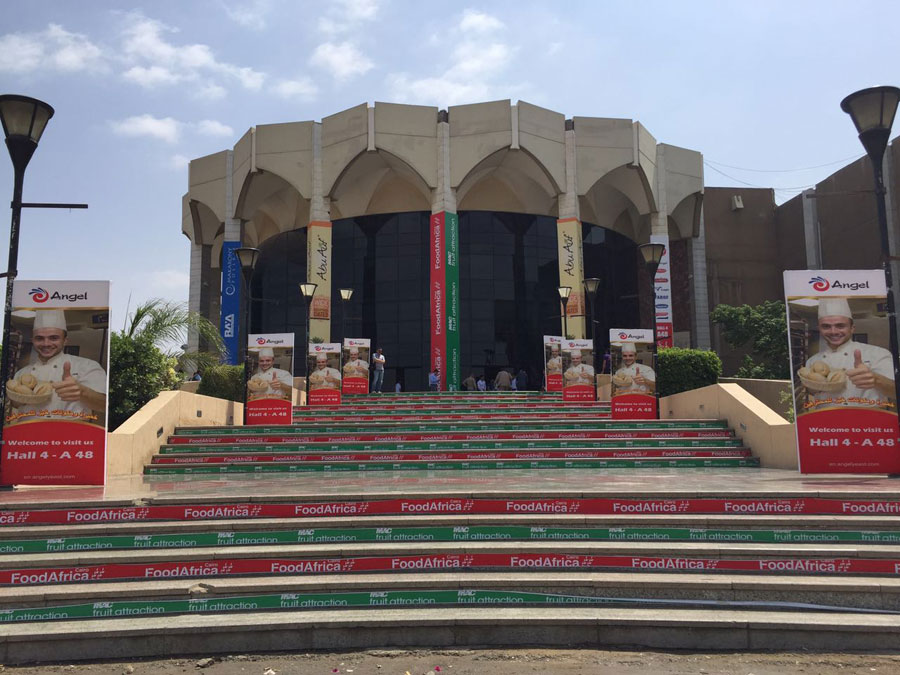 The third Food Africa conference was held in Cairo International Expo during April 22 to 24. Angel attended this conference in full category and high quality.
During the show, Angel emphasized the multi-brand strategy, which creates more opportunities to be Angel's customers. Besides, the wide varieties of yeast and other food ingredients also make more choices. And the bakery demo at site also provided many application solutions.
No.3 IFT (Institute of Food Technology)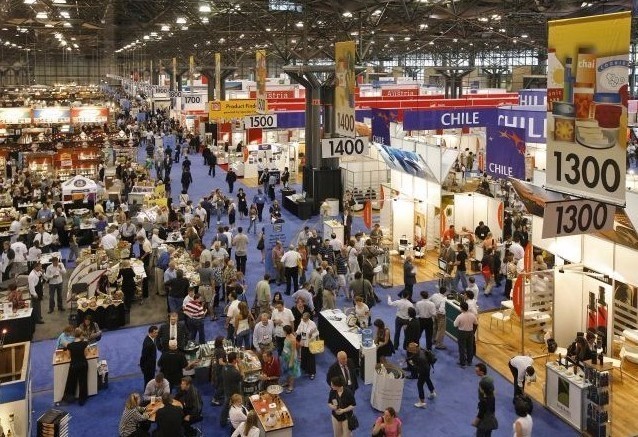 The IFT (Institute of Food Technology) was held in Las Vegas, USA, in 2017. Angel Yeast attended this exhibition and became a big bright spot by bring clean label solutions. Angel yeast extract business whose production capacity has leapt to the world's first, can help its users achieve "Clean Label", which brings Angel yeast a big advantage.
No.4 Modern Bakery Moscow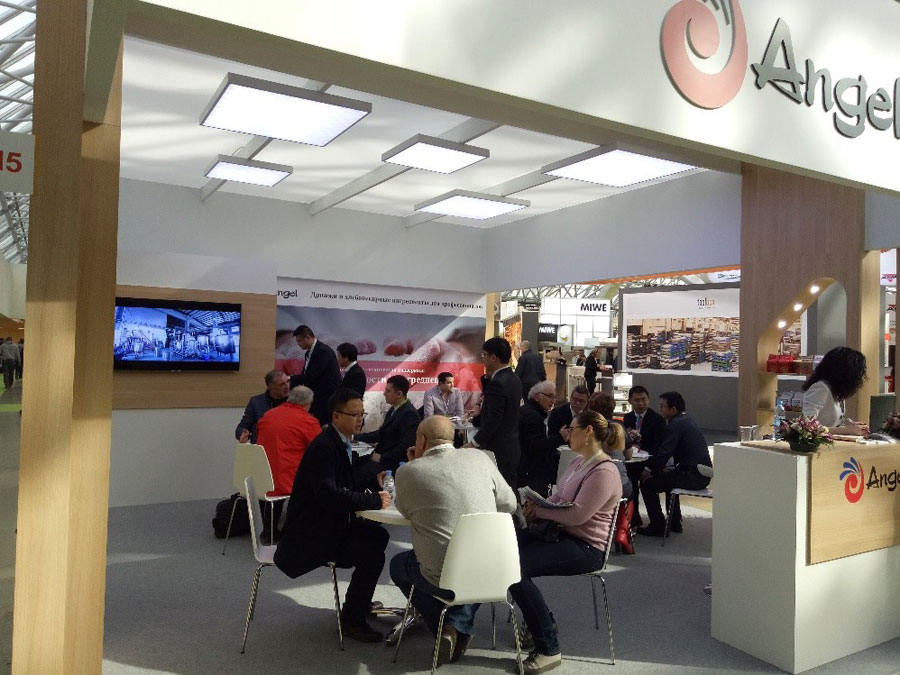 On local time March 13th, 2017, Modern Bakery Moscow was held in Экспорцентр exhibition center. It is the second time for Angel to attend the exhibition.There are two key points of this exhibition for Angel. One is to show brand image through the introduction of yeast, raw materials and other baking products. The other is to introduce Angel's Russian factory and its sales service team, which will lay a solid market foundation for the production of the new Russian factory that will go into operation in July 2017.
No.5 FIPAN 2017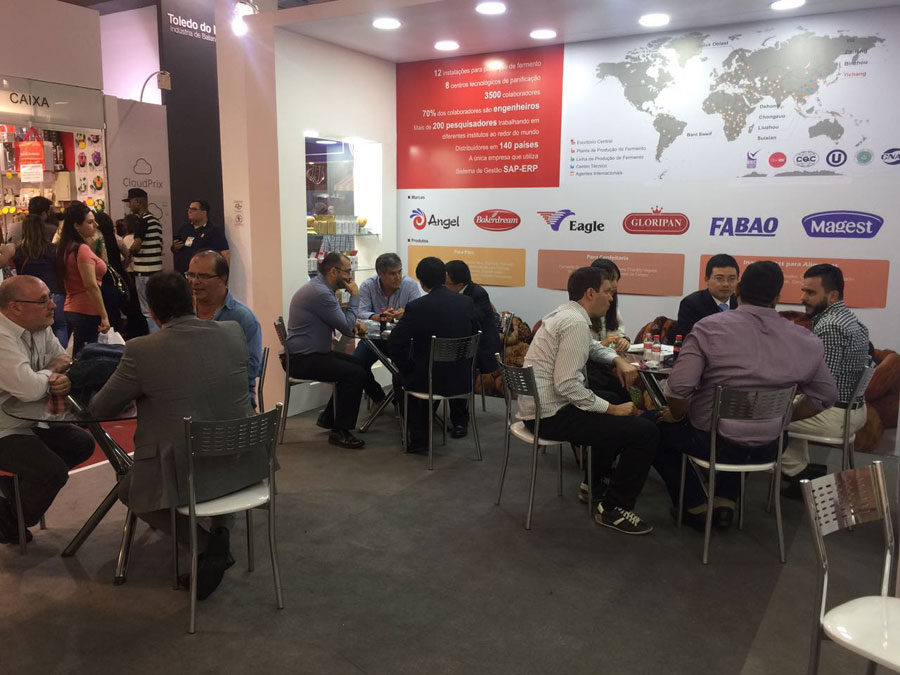 From July 25th to 28th, the most influencial bakery exhibation witnessed its grand opening. The buisness team of Angel Yeast participated in this show on behalf of Angel and they promoted mainly yeast, improver and other food ingredients at this conference.
No.6 SIMEI&Drinktec international exhibition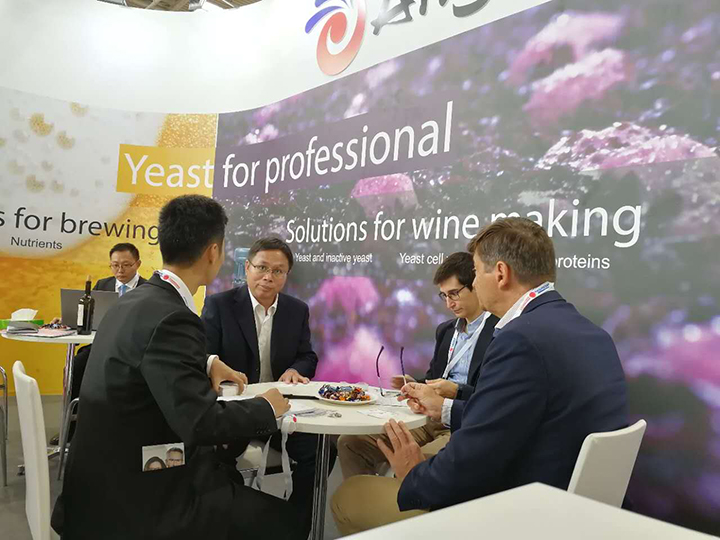 The 27th SIMEI was held in Munich, Germany on September 11, 2017, together with Drinktec, focusing on the sustainability and innovation of this industry. In this exhibition, Angel company exchanged ideas with others companies about the advanced technology and products development trends of wine and beer field. Angel's new products and new technologies not only attracted many customers, but also drew the attention of Swedish writer and journalist Mats-Eric Nilsson, who shows great concern on food and food quality.
No.7 FIE (Food ingredients Europe) Expo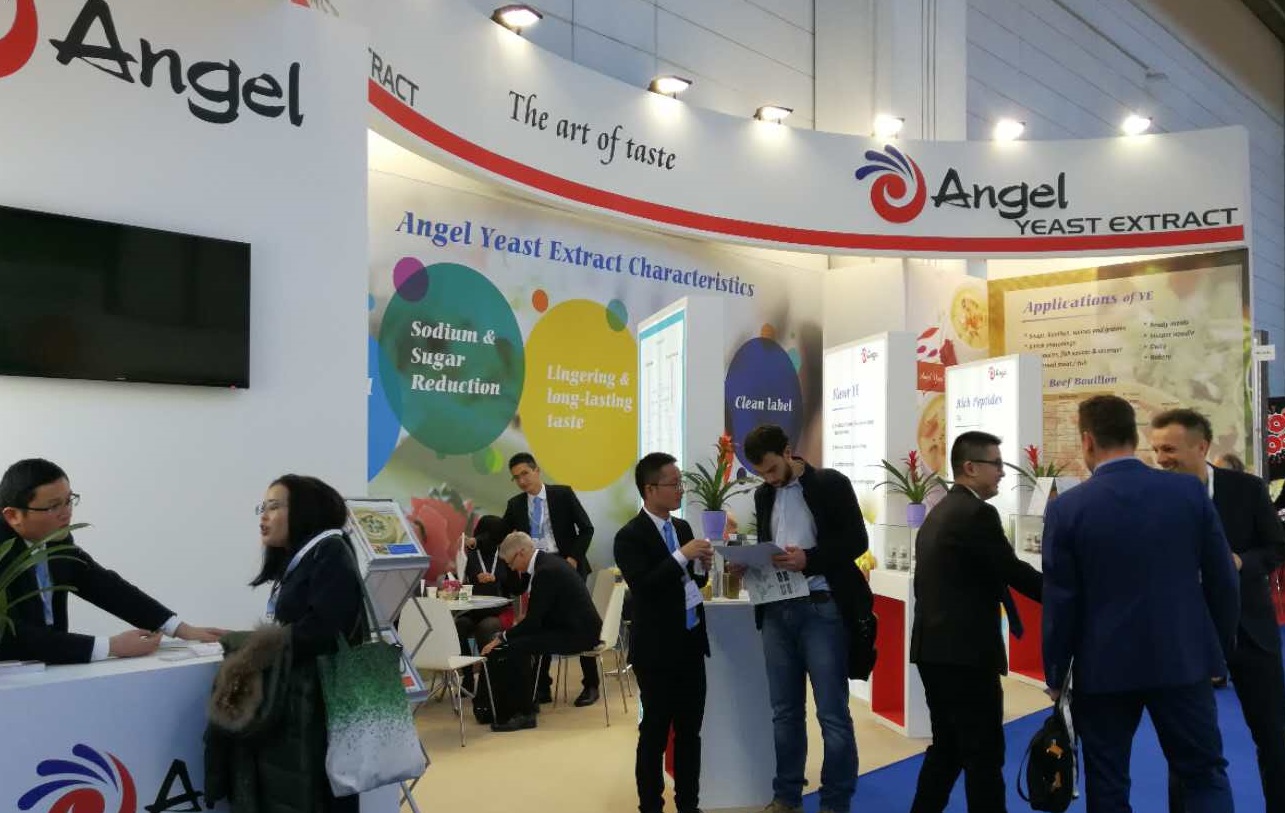 FIE (Food ingredients Europe) Expo was hold in Frankfurt, Germany on November 28th, 2017, extending for 3 days. Angel's YE(yeast extract) Savory, Yeast and Baking International, Microbial Nutrition and Special Enzymes divisions attended this expo. During the expo, YE division paid much attention to guiding the tendency of "Clean Label" and salt reducing, mainly promoting high nucleotides yeast extract and newly developed chicken flavor yeast extract product, which drew high attention of medium and large users. It also has to mention that it was the first time for Special Enzymes division to attend FIE Expo.
No.8 Vitafoods Asia 2017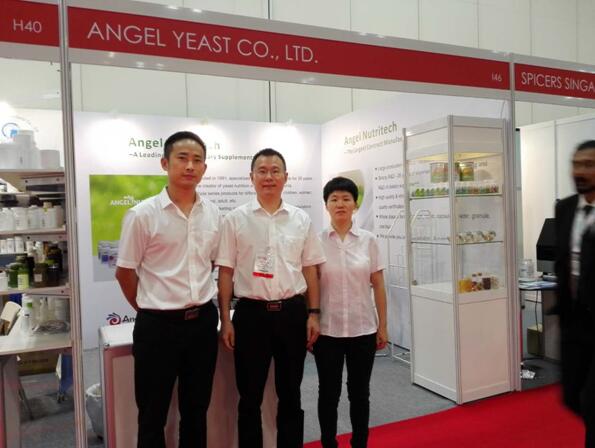 Vitafoods Asia, the professional exhibition for health foods in Asia was held in Marina Bay Sands exhibition center, Singapore from 05-06 Sep. 2017. The first show of Angel Nutritech health food and functional raw material attracted much attention from Southeast Asia customers.
No.9 IPPE 2017 in Atlanta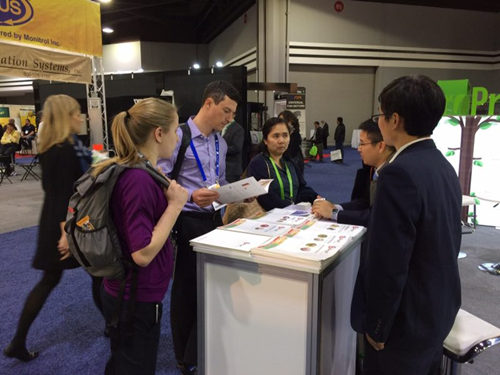 From January 31st to Feburery 2nd, the International Production & Processing Expo (IPPE 2017) holds in Atlanta in the USA. Angel Animal Nutrition launches the new product GroPro in the exhibition. GroPro is functional nucleic acid and protein for young animals, which is a feed ingredient derived from yeast. GroPro is an important part of the international brand strategy in Fubon (Angel Animal Nutrition Products).
No.10 RAFT conference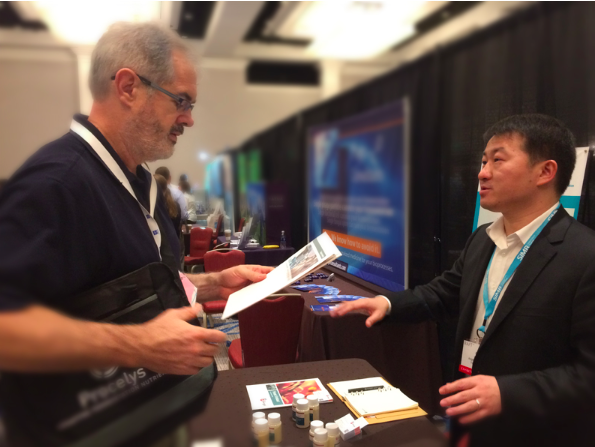 On Oct 29, 2017, the RAFT conference (Recent Advances in Fermentation Technology) organized by American Society of Microbiology and Biotechnology, was successfully held in Bonita Springs, FL, USA. Based on advantages of R&D, applied technology and capacity, Angel Microbial Nutrition Division brought the idea of "safe, clean, stable and high efficient" to attend this conference and well up to the topic of RAFT. Many fermentation technicians from some famous fermentation companies such as Du pont, Dow, Monsanto and Cargill had a fruitful meetings with Angel Yeast.
About Angel:
Angel Yeast Company is a high-tech listed company specializing in yeast and biotech. Product business covers Yeast and Baking, Yeast Extract-Savoury, Nutrition & Health and Biotechnology fields. It is one of the world's leading companies in the yeast industry. Angel has 12 holding subsidiaries and provides products and services for more than 150 countries and regions.
Press contact:
ANGEL YEAST CO.,LTD
Address: 168 Chengdong Avenue, Yichang, Hubei 443003, P. R.China
Tel: +86-717-6369520, 6369558
Fax: +86-717-6370680
email: aie@angelyeast.com
---
---