The Ninth Chinese fermented Dim Sum Industry Conference Held in Yichang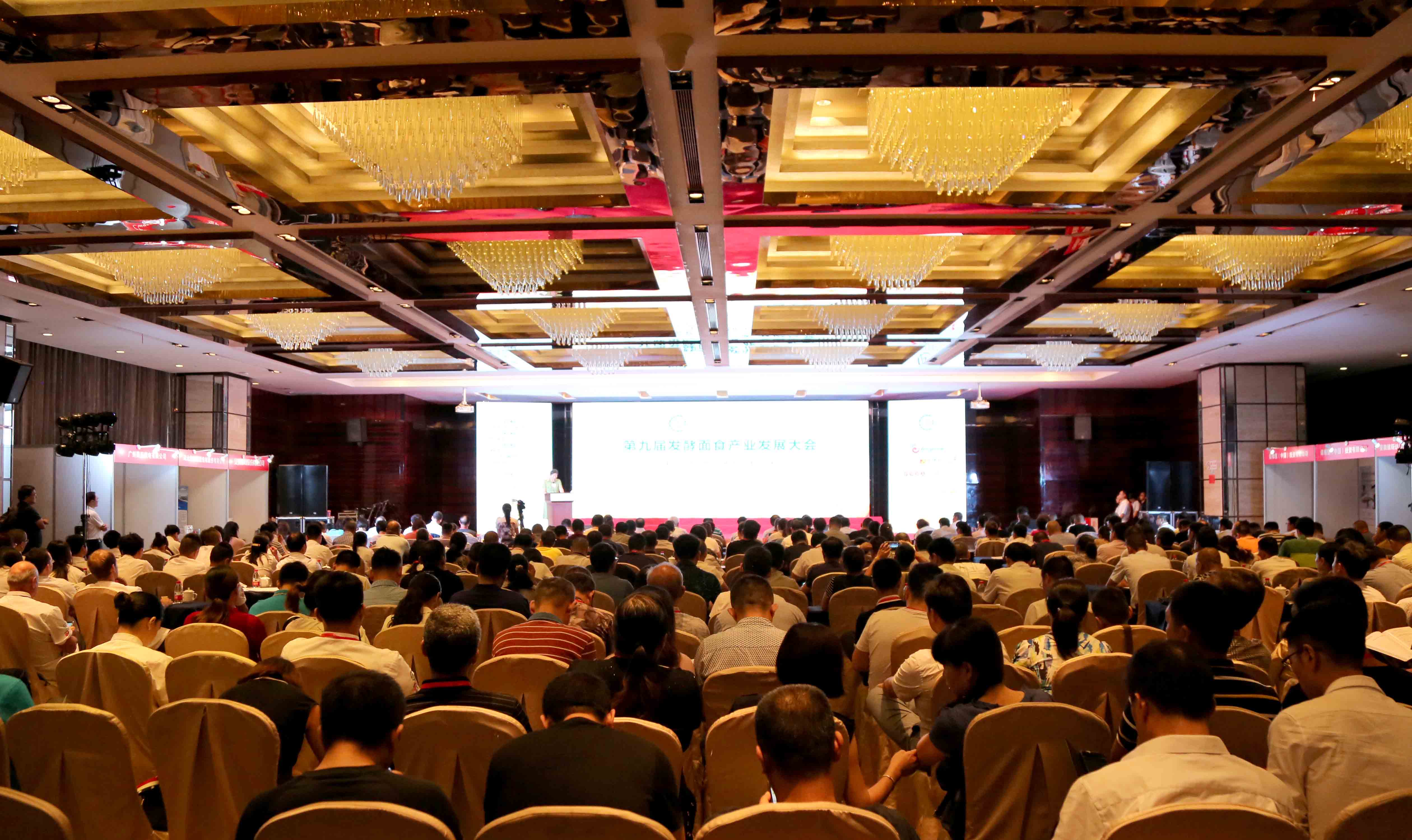 The ninth Chinese fermented dim sum industry conference was held on August 12 in Yichang. This conference was hosted by Fermented Flour Based Food Association of CCOA and untaken by Angel Yeast Company. More than 350 experts of industry, scholars, enterprise representatives and more than 40 industry insiders from Austria, Canada, the Philippines, Vietnamese, Indonesia, Singapore, Malaysia, Thailand and Taipei attended this conference, the theme of which is "Innovation-driven, industrial upgrading and international development
Innovation is the incentive motivation for industrialization
"How can we achieve industrialization if we still use the old method to make dim sum? It is hard to achieve the health standard," said Yang Zizhong, Vice President, Secretary-General of Fermented Flour Based Food Association of CCOA. To achieve industrialization, innovation is the most important factor. Adopting the new fermentation technology, the core of which is yeast is the best way to promote the development of Chinese fermented dim sum.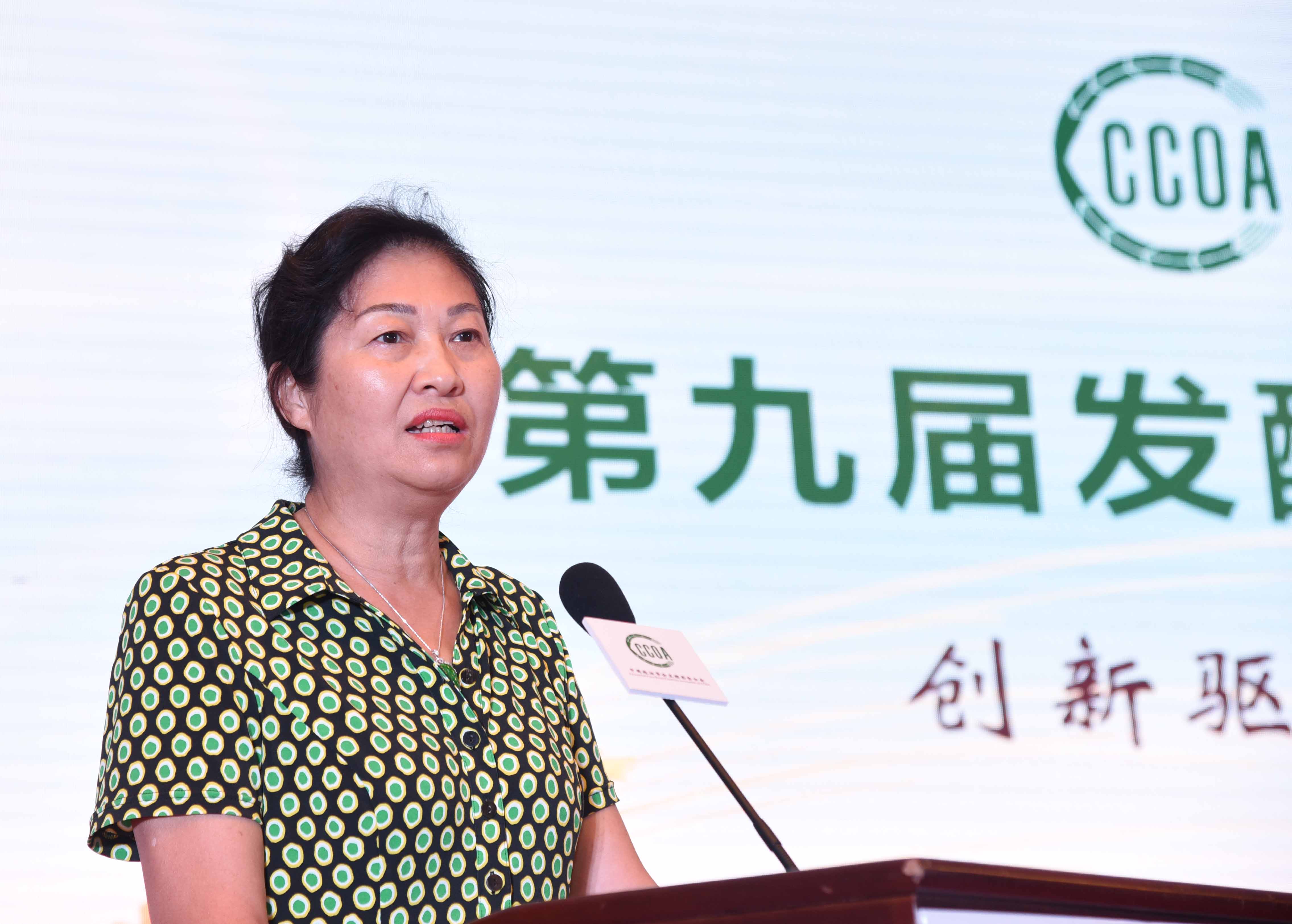 Zhang Guifeng, director of Chinese Cereals and Oil Association
Specialization is the only way leading to industrialization
Specialization is the only way to achieve industrialization. Chinese Fermented dim sum is even more so.
1. Specialization of various raw materials. Right now, a large number of specialized processing enterprises and professionally classified products have emerged in this industry like Wudeli flour, Angel yeast, Shisanxiang condiment, Angel chicken essence for Baozi, Angel Baozi seasoning and so on. These enterprises and products have laid strong foundation for the industrialization of fermented dim sum industry.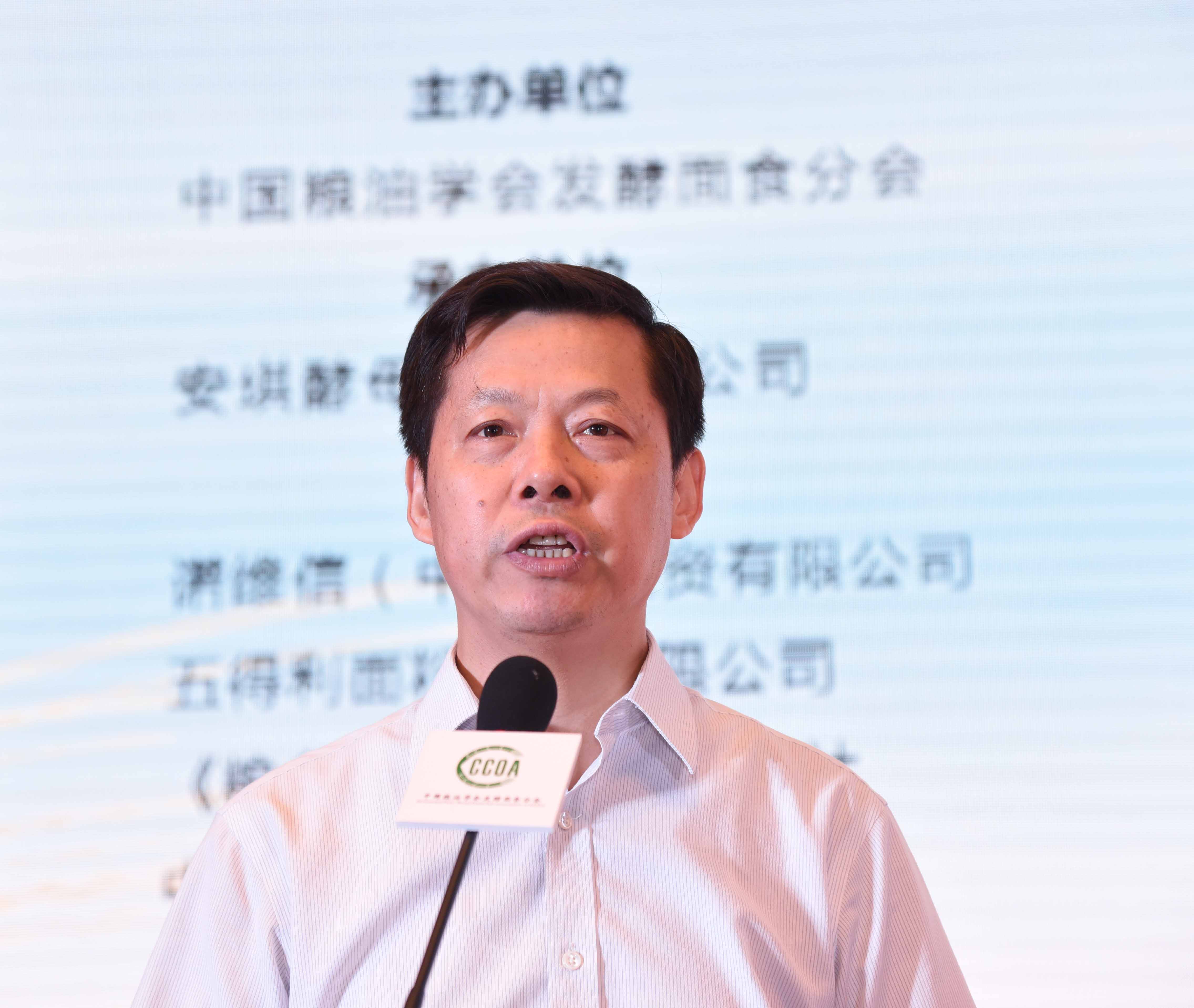 Hu Xinmin, deputy director of Grain Bureau of Hubei Province
2. Professional technicians. Well-known domestic universities like China Agricultural University, Jiangnan University, Henan University of Technology have set up relevant classes about fermented dim sum, providing theoretical support for the industry. Fermented Flour Based Food Association of CCOA also provides some training courses, aiming at cultivating high quality technical personnel.
3. Promotion of specialized equipment, like dough mixers, auto doughpressing machine, proofing and steaming equipment, intelligent modeling equipment. With the promotion of these equipment, mechanization and automation level of fermented dim sum industry has been improved. Industry scale effect is more and more obvious.
Internationalization is the inevitable direction of industrialization
With the rapid development of China's economy and the prosperity of international trade, more and more Chinese have chances to go abroad. Our Chinese food culture is also getting more and popular in the world.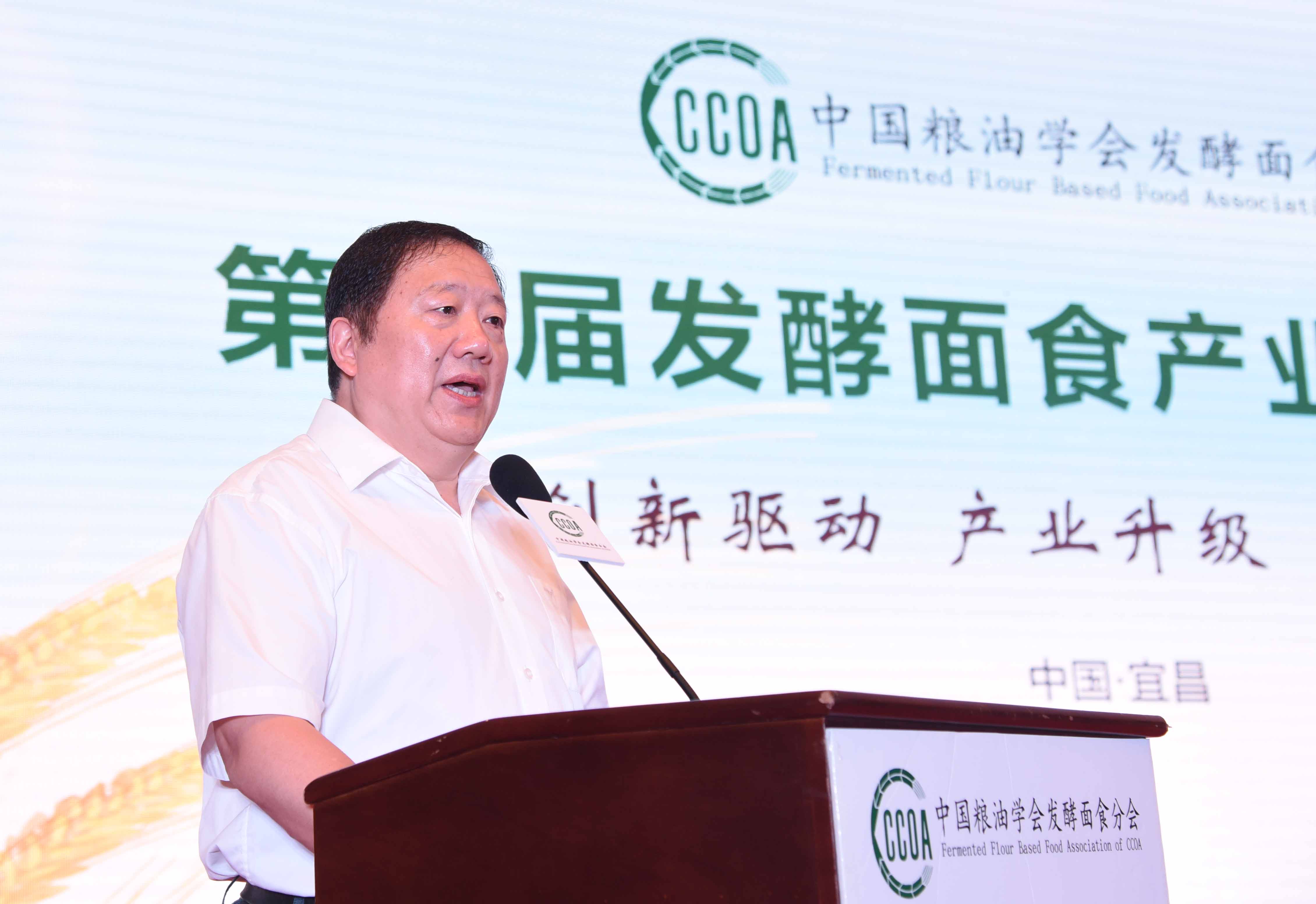 Yu Xuefeng, Executive Vice President of CCOA, President of Fermentation Pasta Branch
However the Internationalization of Chinese dim sum industry is still in its infancy. The varieties of dim sum are only limited in traditional food like Baozi, steamed bun.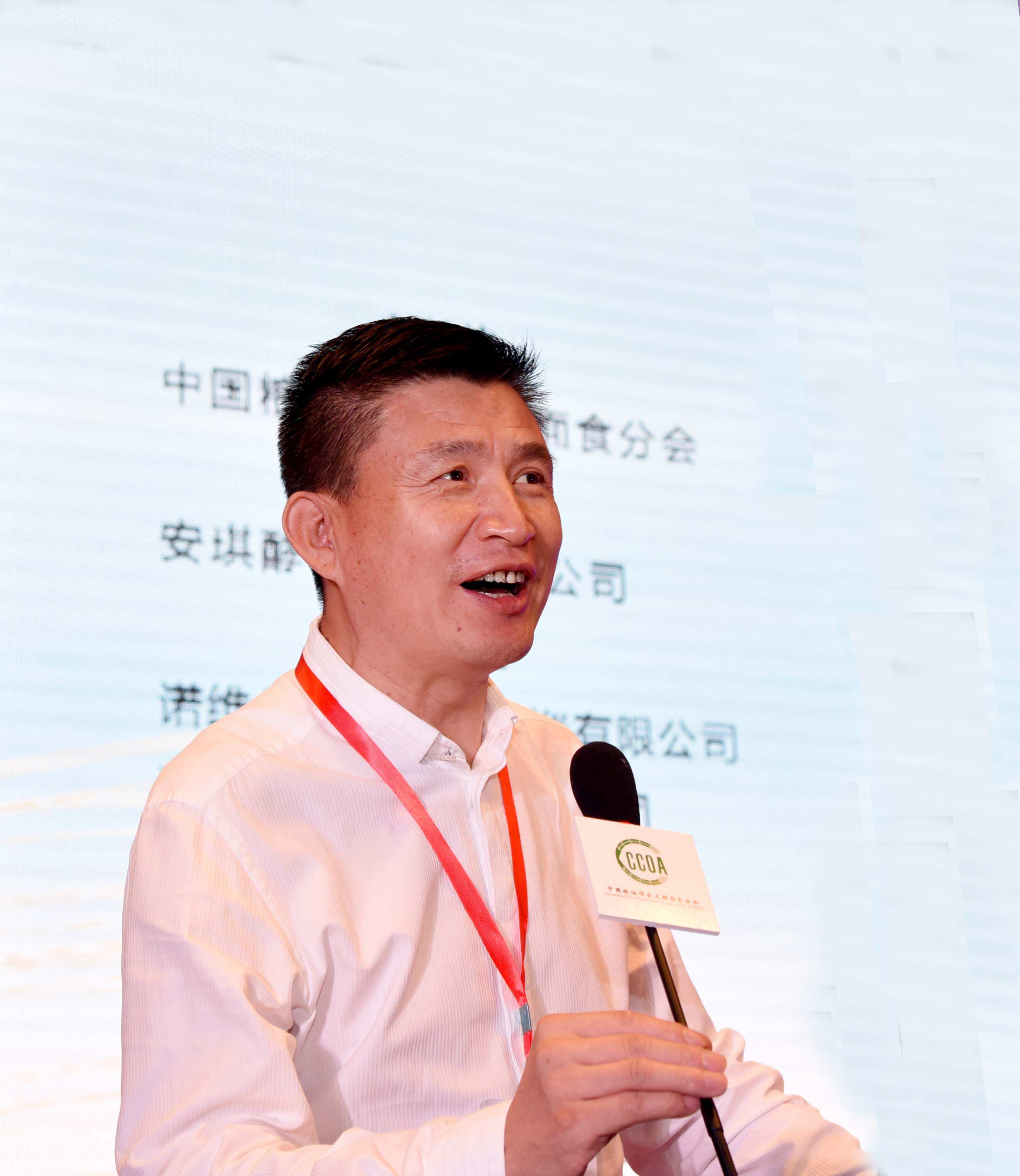 Wang Fengcheng, expert
"We need to promote the spreading speed of Chinese fermented dim sum by achieving the standardization of technology, providing training courses and cooperating with other countries. Meanwhile, according to the local tasted, we need to make making some appropriate changes," said Yang Zizhong, "We must be confident that our Chinese fermented dim sum has its unique charm to attract consumers and we can make it to be known by everyone in this world in the near future."
Related tags:
---
---