Say Goodbye to This Year With Lots of Beer
Since you're currently reading this, it means that you've survived the Christmas binge-eating and drinking sessions from last weekend, and are no doubt ready to celebrate and say goodbye to this crappier-than-average year (ever the optimists we are!). If you ask us, the best way to usher in the new year is by spending time with family and friends (and perhaps doing some light drinking on the side), and since January 2 is a national holiday, there'll be one more day to recover and an excuse to fit in just one more tipple come midnight.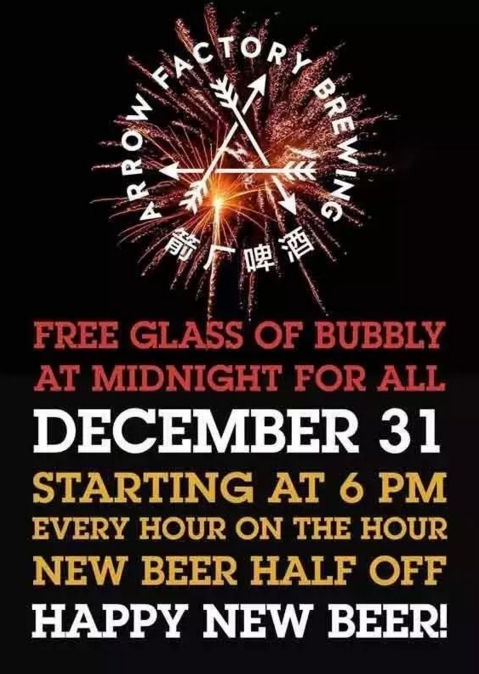 First up, the fella's at the Liangma River Arrow Factory would love for you to come and celebrate with them, swinging their doors open at 6pm on Saturday (Dec 31). They'll have a new beer deal every hour, as well as a free glass of bubbly at midnight for everyone in attendance.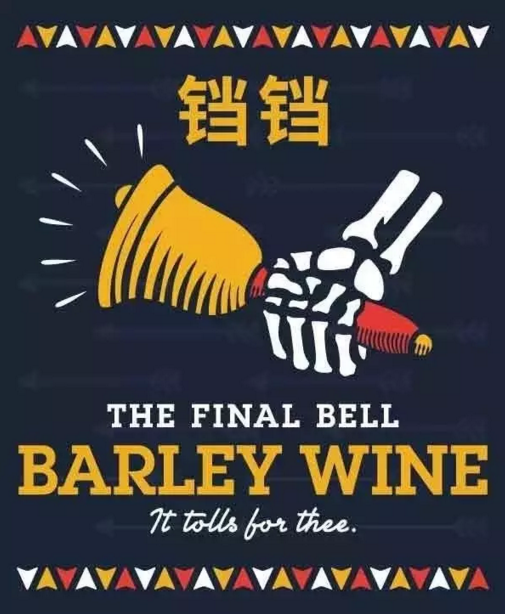 We should also mention that they've just released a new English-style barley wine at RMB 40 a pint. When we heard the news we ran over with glee to try The Final Bell, and man, it's perfect for the holiday season, with a mix raisin, caramel, orange, and chocolate flavors, as well as a smoky and dry finish. This high 11-percent-ABV beer is served in a wine glass, making it dangerously easy to drink.
For something a little different, you may also want to try Nbeer's Beijing Gose Modern, only at Arrow's Liangma River location.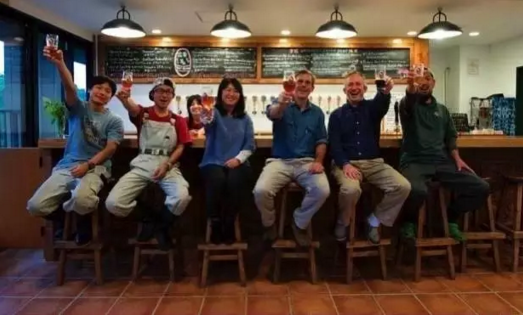 Great Leap Brewing will have a bunch of guest beers on tap starting today (Dec 30), such as the all-time-favorites Angry Boy Brown Ale, Yabai-Yabai Strong Scotch Ale, and the Suruga Bay Imperial IPA. Some new seasonal beers – Red Rose Amber Ale, Shimaguni Stout, and Japan Tale Ale, as well as 2016 Harvest Tohoku Wet Hop Ale – are also debuting in Beijing courtesy of GLB's friends from Japan, Baird Beer, which opened in the coastal city of Numazu in 2000.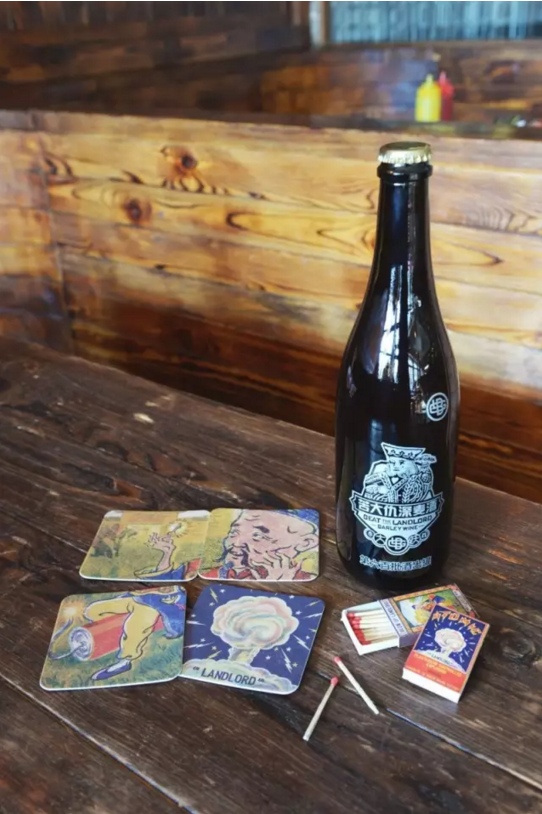 Good news should always come in pairs, so we should add that Great Leap's Beat the Landlord Barley Wine brew will open on taps on New Year's Eve at all three GLB locations. This warming, limited edition beer is brewed by the team once a year, and comes packed with a 10 percent ABV. RMB 128 can also get you a 750ml bottle of the good stuff, and a full set of Plastered 8-designed coasters and a matchbox. In addition, RMB 10 of each glass and bottle purchase will be donated to the Beijing New Life Centre.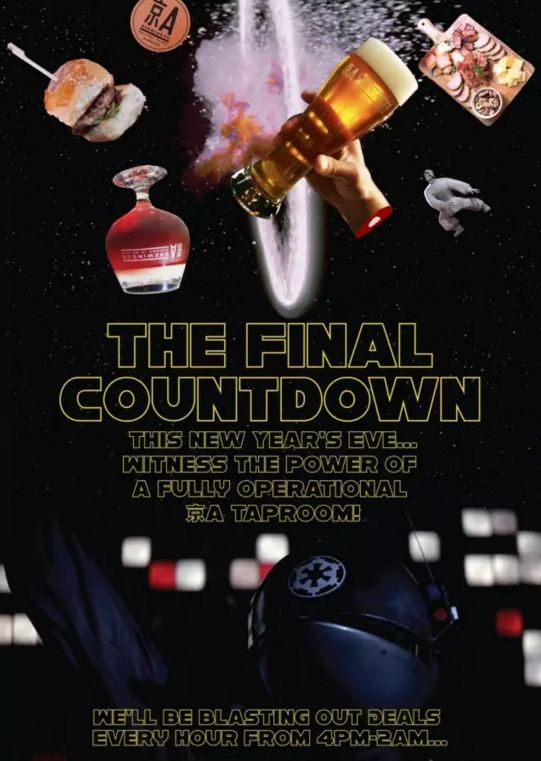 Saturday (Dec 31) will also see Jing-A Taproom hold their wild Final Countdown New Year's Eve Party, which includes hourly rolling deals on drinks and food starting from 4pm. The dealy details are as follows:
4-5pm: Free Jing-A winter hat for the first 10 people to order a Liter Stein of beer
5-6pm: 1/2 price mala popcorn chicken
6-7pm: Free glass of mandarin wheat with every order of sliders or grilled cheese
7-8pm: Free side of sweet potato fries with every Liter Stein of beer
8-9pm: Order a beer or glass of wine and get a Traitor Zhou's donut hole for dessert
9-10pm: RMB 30 pickleback shots with Jameson
10-11pm: Beergaritaville: get the infamous beergarita for just RMB 40
11-12pm: RMB 200 bottles of prosecco (a RMB 100 discount)
Midnight-1am: First beer of the new year – happy hour pricing on all beers
1-2am: Get discounted afterparty tickets to Migas and happy hour pricing on all beers "to go"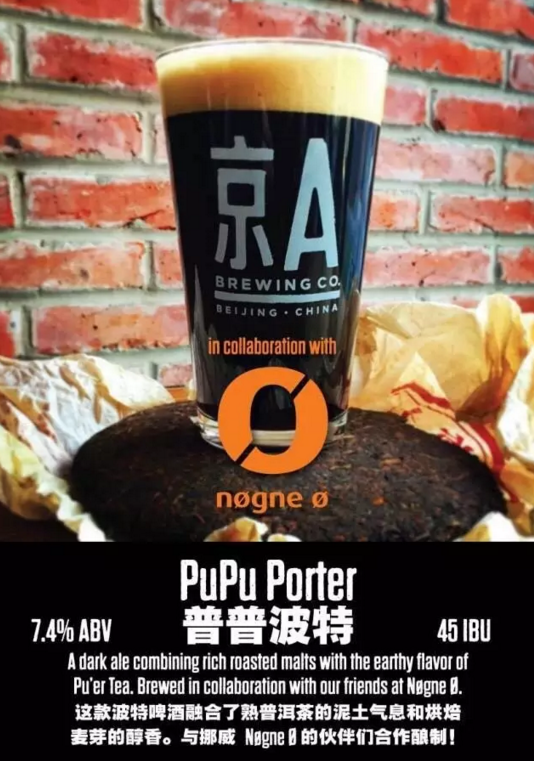 Earlier this year, Stephen Andrews, brewer and barrel cellar manager, and Tore Nybø, managing director, of the Nøgne Ø team traveled all the way from Grimstad to Beijing to brew a porter with the Jing-A team. Well, it's now time to drink the spoils of the trip, a rich and earthy 7.4-percent-Pu Pu Porter made using pu'er tea. The brew is available from today onwards.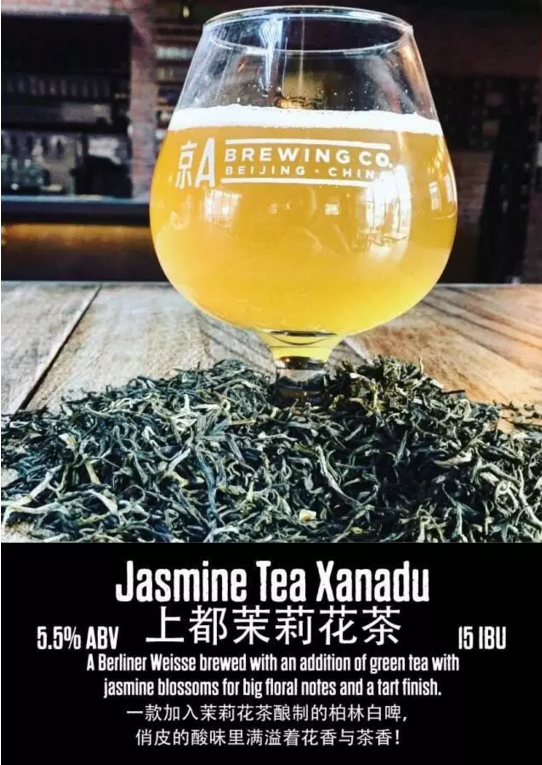 Jing-A have also released a Jasmine Tea Xanadu, adding a member to their sour beer family. This Berliner Weisse with 5.5 percent ABV is tart, with notes of jasmine tea.
Wellity, wellity, well, this marks the last What's Up in Beer for 2016 – thanks for following me here through all of my beery escapades. I wish you all a happy, boozy, and auspicious new year!
from Tracy,the Beijinger theBeijinger
Related tags:
beer-market home-brew-yeast ale-beer-yeast
---
---