Welcome to Angel Yeast booth Stand 1E 3212, VINITECH SIFEL 2018
Jan.12,2018
by lapin
VINITECH SIFELis one of the largest exhibition for the wine, fruit and vegetable production sectors. This event will take place in Bordeaux-Lac Parc des expositions de, Bordeaux, France from 20th November to 22th November 2018. Since its inauguration, it has established itself as the most important & a must-attend trade fair of the sector. Each edition of VINITECH-SIFEL attracts more than 45,000 visitors, both regulars and new-comers. Because of its international dimension, with over 70 countries represented, the show has a strong following.
This will be the Fourth time that Angel Yeast had to attend the VINITECH SIFEL, Angel Yeast will launch the new products with his partner Renaissance BioScience Corp. at this time, such as new series of wine yeast, Mannoproteins, high GSH of yeast extract and inactive yeast and bring enology technological solutions.
Angel Yeast Co.,Ltd. Invites you to VINITECH SIFEL 2018 and visit them on their stand 1E 3212.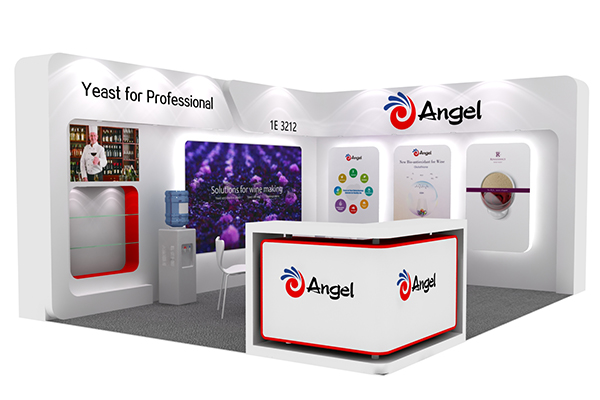 Angel can provide brewing yeasts, ingredients and related technical services for the production of wine, beer, and other brewing liquor. All our products are natural, safe, and of high quality. With the current energy shortages around the world, the production of fuel ethanol through yeast fermentation has become an inevitable trend.
Angel Yeast Company is a high-tech listed company specializing in yeast and biotech. Product business covers Yeast and Baking, Yeast Extract-Savoury, Nutrition & Health and Biotechnology fields. It is one of the world's leading companies in the yeast industry. Angel has 12 holding subsidiaries and provides products and services for more than 150 countries and regions.
For more media information, please contact:
Angel Yeast Co., Ltd.
Yichang, Hubei, China
Ryan Wu
Tel.: +86 717 6353619
Email: wusy@angelyeast.com
www.angelyeast.com
---
---