Welcome to Angel Yeast booth Stand 1-627, BrauBeviale 2018
Jan.12
by lapin
The BrauBeviale has taken place in the Exhibition Centre Nuremberg since 1978. It's one of the largest and most professional exhibitions in the world's beer brewing and beverage technology industry.
In 2016, 1,117 exhibitors from 47 countries attracted 37,923 professional visitors from 127 countries around the world, with a total exhibition area of 81,300 square meters.
The 2018 edition of BrauBeviale will be held from 13 to 15 November in Nuremberg, It's first time Angel Yeast to participate in the BrauBeviale. Angel Yeast will launch the new products such as a wide variety of brewer's yeast and bring technical solutions at exhibition, bring new vitality to the beer yeast market
Angel Yeast Co.,Ltd. Invites you to BrauBeviale 2018 and visit them on their stand 1-627.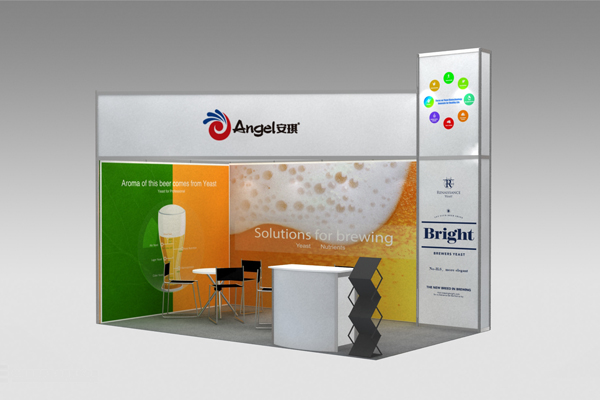 Angel can provide brewing yeasts, ingredients and related technical services for the production of wine, beer, and other brewing liquor. All our products are natural, safe, and of high quality. With the current energy shortages around the world, the production of fuel ethanol through yeast fermentation has become an inevitable trend.
Angel Yeast Company is a high-tech listed company specializing in yeast and biotech. Product business covers Yeast and Baking, Yeast Extract-Savoury, Nutrition & Health and Biotechnology fields. It is one of the world's leading companies in the yeast industry. Angel has 12 holding subsidiaries and provides products and services for more than 150 countries and regions.
For more media information, please contact:
Angel Yeast Co., Ltd.
Yichang, Hubei, China
Ryan Wu
Tel.: +86 717 6353619
Email: wusy@angelyeast.com
www.angelyeast.com
Related tags:
ale-beer-yeast beer-yeast-industry microbrewery-yeast
---
---