Welcome to Angel Yeast booth Stand A11, Beviale Moscow , 19. Feb. – 21 Feb 2019
Feb.18,2019
by Lapin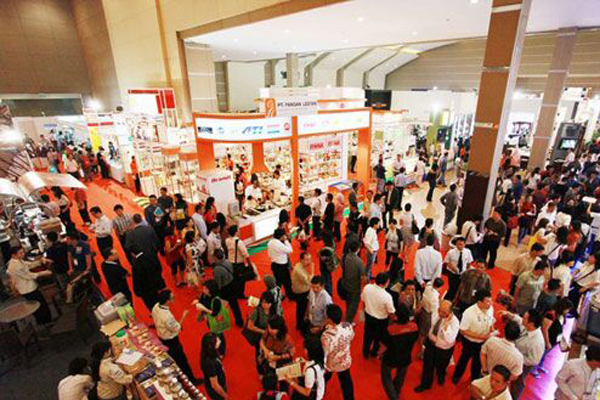 Beviale Moscow is the only trade fair in Eastern Europe that gathers the entire local beverage industry, Beviale Moscow has the entire process chain of beverage production on display and pays special attention to the specific needs of the local producers such as packaging, wine production, international technology and further more.
In 2018, 130 exhibitors from 17 countries attracted 3,984 professional visitors from 31countries around the world.
This will be the third time that Angel Yeast attend the Beviale Moscow, this time Angel Yeast will launch the new products such as a wide variety of brewer's yeast with technical solutions at exhibition, and promote new home brewing products, bring new vitality to the beer yeast and home brewing local market.
Angel Yeast Co.,Ltd.Invites you to Beviale Moscow 2019 and visit them on their stand :
Exhibition Center : Crocus Expo International Exhibition Centre
Add: Hall 12, in Pavilion 3, Moscow, IEC«Crocus Expo»
Booth Number : A11
Date : 19Feb-21Feb,2019
About Distilled Spirits and Biofuels Division:
Angel can provide brewing yeasts, ingredients and related technical services for the production of wine, beer, and other brewing liquor. All our products are natural, safe, and of high quality. With the current energy shortages around the world, the production of fuel ethanol through yeast fermentation has become an inevitable trend.
About Angel:
Angel Yeast Company is a high-tech listed company specializing in yeast and biotech. Product business covers Yeast and Baking, Yeast Extract-Savoury, Nutrition & Health and Biotechnology fields. It is one of the world's leading companies in the yeast industry. Angel has 12 holding subsidiaries and provides products and services for more than 150 countries and regions.
For more media information, please contact:
Angel Yeast Co., Ltd.
Yichang, Hubei, China
Ryan Wu
Tel.: +86 717 6353619
Email: wusy@angelyeast.com
en.angelyeast.com
Related tags:
brewer's-yeast beviale-moscow-brewer-yeast home-brewing-yeast
---
---