Special Enzyme Division in 2018 Feed Industry Exhibition
April 23rd
On April 18th, The special enzyme team of Angel Company attended 2018 Feed Industry Exhibition and mainly introduced products & solutions of 5 feed raw materials, attracting many customers.
2018 Feed Industry Exhibition is a 3-day event held on April 18th, at Changsha International Convention and Exhibition Center. As the exhibition of the first brand in domestic feed industry, it attracted many well-known enterprises in the industry, with the theme of "Transformation, Upgrading and Green Development". The special enzyme team of Angel Company led by Yao Juan, director of the joint-stock company and the R & D center, attended this exhibition.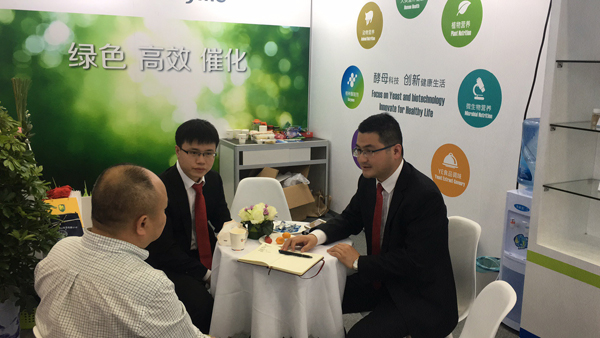 The Special Enzyme Division focused on the introduction of products & solutions of 5 feed raw materials, including pet phagostimulant, fermented soybean meal, fish dissolved pulp protein, blood globulin powder, and enzymes for acid hydrolysis processing, and dedicated to improving the utilization of raw material and increasing the additional value of product for customers.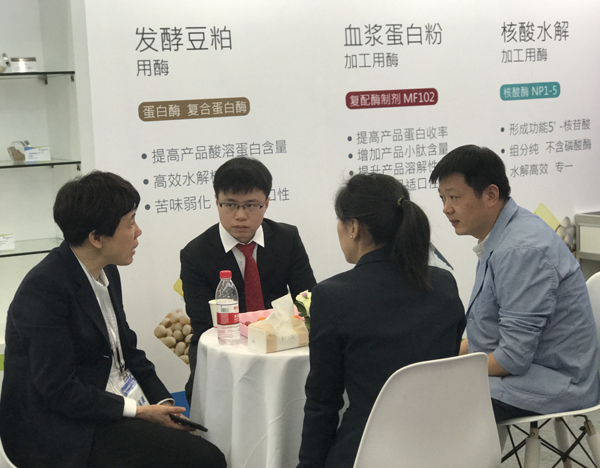 The acquisition of feed enzyme production license and feed enzyme approval laid the foundation for the goal of enlarging division's "business-scale". On-site customers have indicated the satisfaction for the positioning of the products introduced by the exhibition, in terms of its field of application. Several customers have expressed preliminary cooperation intentions. Through this exhibition, the influence of Special Enzyme Division upon the feed industry has been further enhanced.
About AnnzymeTM:
Annzyme is a new brand for Angel enzymes products. We are dedicated to providing customers with perfect solutions in many fields like baking, proteolysis, nucleic acid hydrolysis, starch further-processing etc, and already built highly automated production lines for enzymes and other biological products. We are committed to become the best enzymes supplier and service provider.
About Angel :
Angel Yeast Company is a high-tech listed company specializing in yeast and biotech. Product business covers Yeast and Baking, Yeast Extract-Savoury, Nutrition & Health and Biotechnology fields. It is one of the world's leading companies in the yeast industry. Angel has 12 holding subsidiaries and provides products and services for more than 150 countries and regions.
Press contact:
ANGEL YEAST CO.,LTD
Address: 168 Chengdong Avenue, Yichang, Hubei 443003, P. R.China
Tel: +86-717-6369520, 6369558
Fax: +86-717-6370680
email: aie@angelyeast.com
Related tags:
---
---