Angel Nutritech new global spokesperson-Xiena for yeast protein powder and probiotics products
April 30, 2019
By Alex Liu
25 April afternoon, Xienan, the famous hostess of Hunan Satelite TV, participated in the signing ceremony with Angel Nutritech for the products of yeast protein powder and probiotics. As a mother who has just given birth to twins, Xiena also hopes to protect the health of more babies with better nutrition through cooperating with Angel Nutritech.
Since the signing with Aaron Kwok (Hong Kong movie star, Guo Fucheng) in 2013, the brand influence and the sales volume of yeast protein powder have both increased considerably. In order to further consolidate the leading edge advantage of Angel Nutritech in the field of nutrition for pregnant and infants, Angel decided to cooperate with a Mom Image Spokesperson in order to better meet the demands of the younger generation of consumers. At same time, as a well-known hostess and mother of two babies, the image of Xiena coincides with the business philosophy "conscience, love, wisdom" of Angel.
At the event site, Baby Tree, Mother's Net, today's headlines, Netease, Sina, Red Net, Tencent Daxiang Net, Fenghuang Net and other major media had the interactive communication with the company's chairman Yu Xuefeng and Xiena.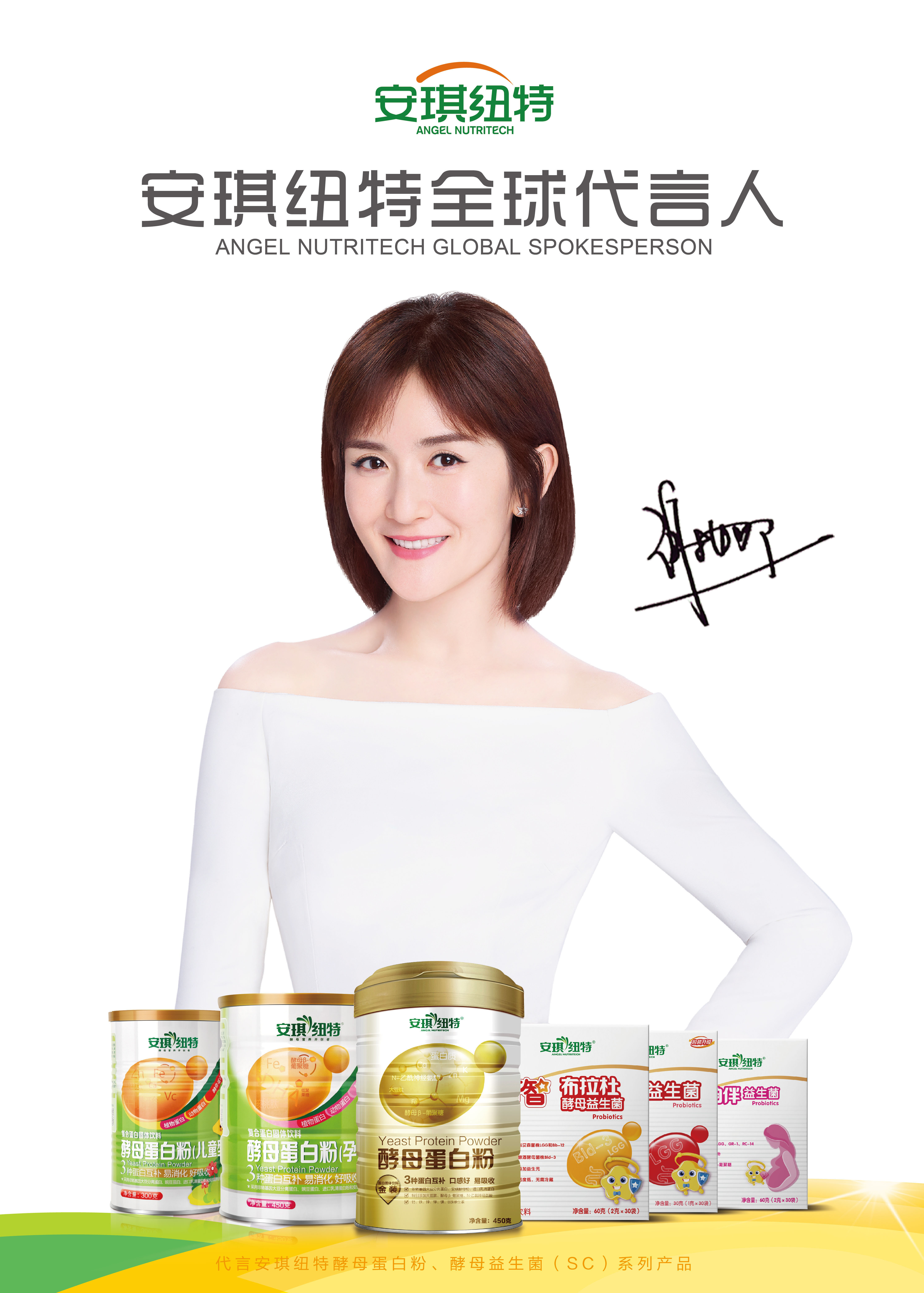 At the end, everyone, in the Champagne Tower together, poured wine, raised glasses, and took a group photo as a souvenir. Following Guo Fucheng's endorsement of Angel Nutritech, Xiena will take over Guo Fucheng and help Angel Human Health division make a better achievement in the field of pregnant and infants nutrition.
About Angel Human Health:
Yeast is the ideal source of human nutrition. Angel created healthy products that are suitable for pregnant women, infants, children and the middle-aged. Angel developed a series of food and skincare raw materials, the source of which is yeast, and enhanced product value for many well-known brands. Angel-Nutritech is one of the leading brands on R&D and manufacturing of yeast functional ingredients & supplements for human health & nutrition industries.
About Angel:
Angel Yeast Company is a high-tech listed company specializing in yeast and biotech. Product business covers Yeast and Baking, Yeast Extract-Savoury, Nutrition & Health and Biotechnology fields. It is one of the world's leading companies in the yeast industry. Angel has 12 holding subsidiaries and provides products and services for more than 150 countries and regions.
Press contact:
ANGEL YEAST CO., LTD
Address: 168 Chengdong Avenue, Yichang, Hubei 443003, P. R.China
Tel: +86 717 6369570
Email: Nutritech@angelyeast.com
---
---