Angel Yeast Attended 2019 PCHi in Guangzhou
February 18, 2018
Alex Liu
PCHi 2019, China International Personal Care and Homecare Ingredients Expo was successfully held in Guangzhou Poly World Trade Expo Pavilion from February 26st to 28rd , during which Angel Yeast brought 7 Yeast Essence products, 7 Ferment Essence products and dozens of new personal care solutions. More than 500 visitors visited Angel's booth in the first day.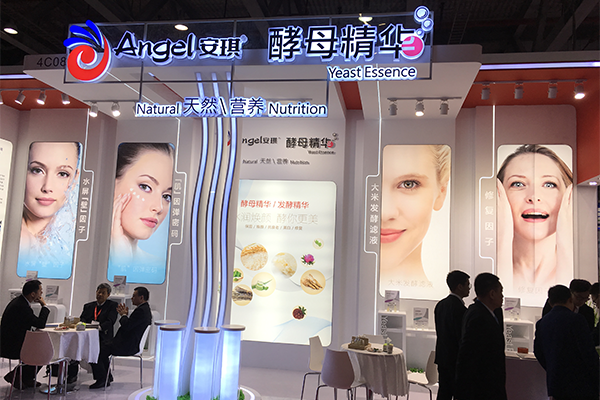 It's the ninth time for Angel Yeast to attend PCHi. As a global provider of yeast & ferment essence ingredients, Angel Yeast has focused on the R&D and promotion of yeast & ferment essence for decades. During the exhibition, Angel launched the star product named "WallTer ScreenTM" , which attracted lots of customers in the industry to come to visit and experience. Posh Zhang, the R&D Director of Angel Human Health Department, gave a speech entitled "Biotransformation Enhances Innovation of Skin Care Products". Director Zhang indicated that "pury, safe and natural" is the trend for skin care products which accepted by the experts in the industry.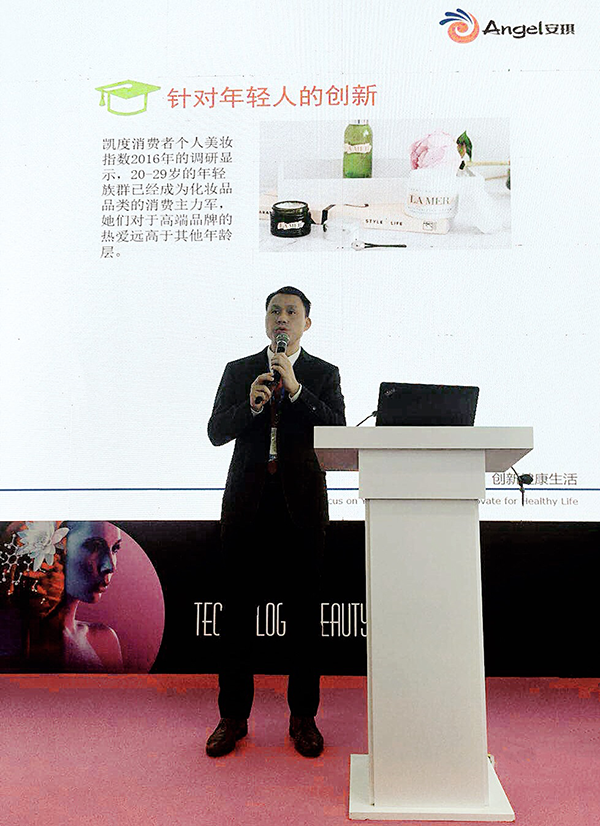 After many years of brand influence accumulation, the congnition of Yeast Essence in the cosmetics field is significantly increased. With the concept of "Nature, Technology and Innovation", Yeast Essence won the acceptance from many clients with the characteristics of natural, mild stimulation and obvious efficacy.
As a global provider of yeast essence raw materials, Angel Yeast has been focused on the R&D and promotion of yeast essence for several decades. During the exhibition, many clients, such as L'Oreal, KanS, Hanhoo, Marubi, etc, came to Angel's booth to know more about the products and the application technology.
About Angel Human Health:
Yeast is the ideal source of human nutrition. Angel created healthy products that are suitable for pregnant women, infants, children and the middle-aged. Angel developed a series of food and skincare raw materials, the source of which is yeast, and enhanced product value for many well-known brands. Angel-Nutritech is one of the leading brands on R&D and manufacturing of yeast functional ingredients & supplements for human health & nutrition industries.
About Angel:
Angel Yeast Company is a high-tech listed company specializing in yeast and biotech. Product business covers Yeast and Baking, Yeast Extract-Savoury, Nutrition & Health and Biotechnology fields. It is one of the world's leading companies in the yeast industry. Angel has 12 holding subsidiaries and provides products and services for more than 150 countries and regions.
Press contact:
ANGEL YEAST CO., LTD
Address: 168 Chengdong Avenue, Yichang, Hubei 443003, P. R.China
Tel: +86 717 6369570
Email: Nutritech@angelyeast.com
---
---