CPhI China 2018, Sports Nutrition Becomes a Trend
By Clara Jiang
July 27th
On June 20th -22nd, the 18th CPhI China——The leading pharmaceutical ingredients show in China and wider Asian - Pacific region was opened at Shanghai New International Expo Center. Angel attended the exhibition with more than 20 products, showcasing "natural, safe and nutritious" series of products and solutions to global customers. During the three-day exhibition, nearly 600 customers at home and abroad visited Angel Yeast booth.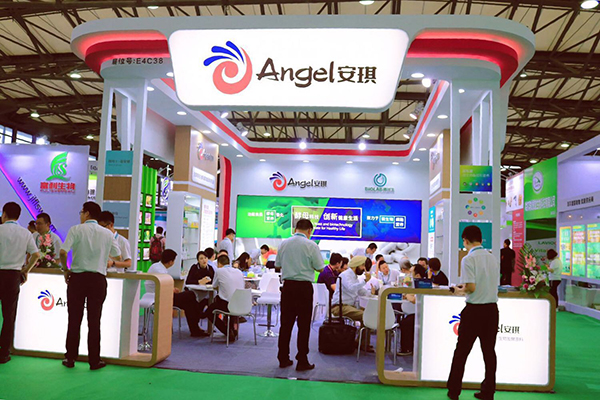 Sports nutrition became a spotlight at this exhibition. In recent years, with the rise of sports fitness such as weight loss and sports shaping, sports health product has been increasingly recognized by the general public. It can be used as a supplement to the daily diet as well as an adjuvant treatment of injuries. Following the trend, Angel Yeast showcased sports nutrition ingredients including glucan, edible yeast powder and nutritional extracts to customers, among which yeast β-glucan production and application series technology have obtained a number of patents at home and abroad. Research has shown that yeast β-glucan has a very good effect on improving the immunity of sportsman, especially for those who get muscle tear injury.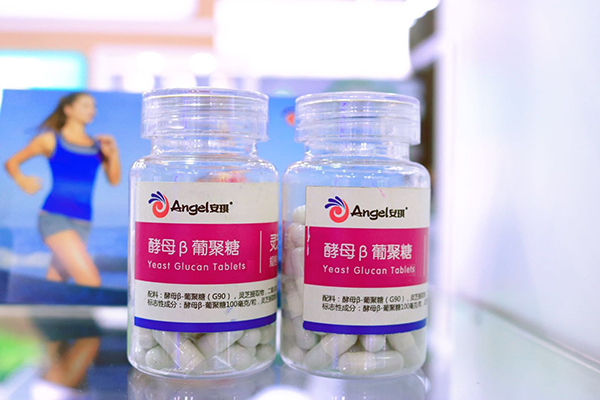 During the expo, lots of customers show interests in yeast β-glucan. "Now that Yeast β-glucan has so many advantages, what foods can yeast glucan be added to?"A customer from Shandong province asked. "Yeast glucan can be widely used in sports nutrition products, dairy products, beverages, baked goods, fruit juices, candy and other foods and health products."The business staff answered the question with patience. A European glucan distributor spent a couple of hours in the Angel booth for two consecutive days. He said, "Angel yeast β-glucan is trustworthy."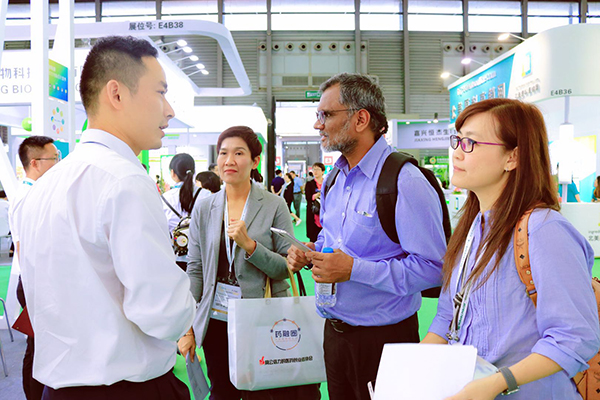 In addition, some customers said that the nutritional extracts produced by Angel, especially the yeast extract of zinc, can be the effective supplement for the loss of minerals caused by the heavy sweating.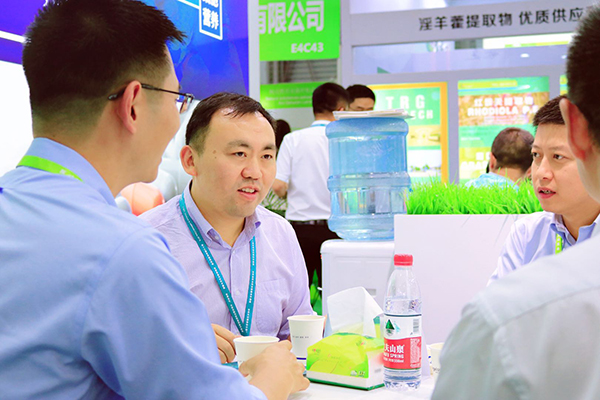 As a leading supplier of raw materials for yeast source health food, Angel has developed zinc-rich yeast, selenium-enriched yeast, chromium-enriched yeast, and VD yeast-rich food materials which have become core business elements behind many well-known brands in the world. In the future, Angel will continue to rely on yeast technology to strengthen the research and development of food functional raw materials and the application of technical services, improve marketing management capabilities, and actively integrate into the industry, and continuously enhance customer value.
About Angel Human Health:
Yeast is the ideal source of human nutrition. Angel created the healthy products that are really suitable for pregnant women, infants, children and the middle-aged. Angel developed a series of food and skincare raw materials, the source of which is yeast, and enhanced product value for many well-known brands.
About Angel:
Angel Yeast Company is a high-tech listed company specializing in yeast and biotech. Product business covers Yeast and Baking, Yeast Extract-Savoury, Nutrition & Health and Biotechnology fields. It is one of the world's leading companies in the yeast industry. Angel has 12 holding subsidiaries and provides products and services for more than 150 countries and regions.
Press contact:
ANGEL YEAST CO.,LTD
Address: 168 Chengdong Avenue, Yichang, Hubei 443003, P. R.China
Tel: +86 717 6369570
Email: Nutritech@angelyeast.com
---
---