Health food of Angel Nutritech drew attention in Vitafoods Europe 2018
May 21st, 2018
By Alex Liu
Vitafoods Europe, the professional exhibition for health foods in Europe was held in Palexpo, Geneva, Switzerland from 15-17 May, 2018. The wonderful show of Angel Nutritech functional raw material and health food attracted much attention from customers all over the world.
More than 1000 exhibitors attened in this exhibition. Exhibiting products and services cover the whole health food industry chain, including functional food raw materials, plant extracts, contract manufacturing and OEM services, health food products, health food registration and regulations consulting services, etc. The number of customers came to the exhibition was the largest on record.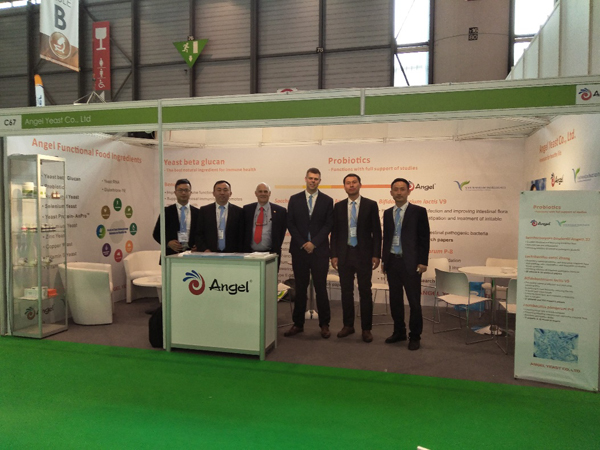 The core value chain of Angel Nutritech health food, including global sources of raw materials procurement, strict production quality control, the whole series of products applicable to all groups of people, marketing network all over the country, efficient and fast customer service, etc. attracted the foreign customers attention during the fair.
Health food from Europe and the United States occupied the main market in Europe for a long time, but with the maturity of the Chinese health food market and the improvement of product quality, health food from China is accelerating to go abroad, and gradually get the recognition of consumers.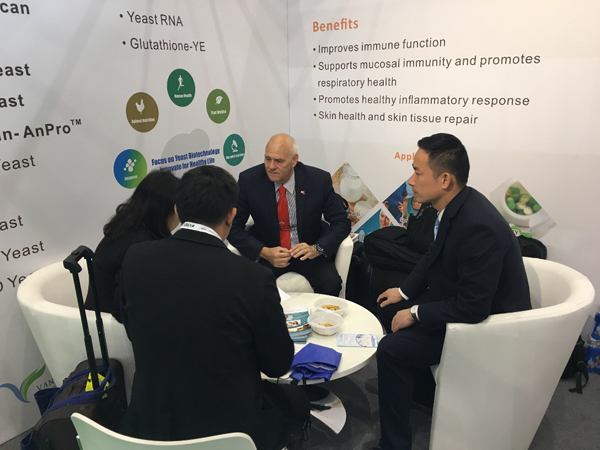 Angel Nutritech functional food and raw material solutions also attracted the attention from many customers. As the world's main manufacturer of health food raw materials from yeast, Angel Yeast is getting more and more customers' recognition.
About Angel Human Health:
Yeast is the ideal source of human nutrition. Angel created the healthy products that are really suitable for pregnant women, infants, children and the middle-aged. Angel developed a series of food and skincare raw materials, the source of which is yeast, and enhanced product value for many well-known brands.
About Angel:
Angel Yeast Company is a high-tech listed company specializing in yeast and biotech. Product business covers Yeast and Baking, Yeast Extract-Savoury, Nutrition & Health and Biotechnology fields. It is one of the world's leading companies in the yeast industry. Angel has 12 holding subsidiaries and provides products and services for more than 150 countries and regions.
Press contact:
ANGEL YEAST CO.,LTD
Address: 168 Chengdong Avenue, Yichang, Hubei 443003, P. R.China
Tel: +86 717 6369570
Email: Nutritech@angelyeast.com
---
---