2018 National Antibiotics Conference was held in Yichang, China
November 21, 2018
By Yin Qiang
2018 National Antibiotics Conference - Bacterial Resistance Research and New Drug Development Symposium" hosted by Angel Yeast Co., Ltd. held in Yichang, Hubei, China on November 17th, 2018. More than 70 experts, scholars and business representatives from the national antibiotic field attended this symposium.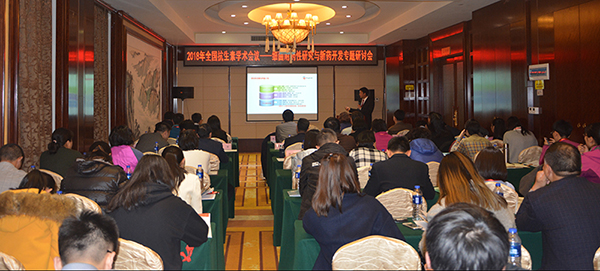 2018 National Antibiotics Conference
Professor Jiang Jiandong, executive director of China Pharmaceutical Association, pointed out in his opening speech that with the broad application of antibacterial drugs in clinical and animal husbandry, resistant bacteria can spread rapidly through a food chain, environment, and other media to seriously threaten public health, economic growth, and global financial stability. The issue of bacterial resistance has become the focus of worldwide attention in the 21st century.
This symposium has in-depth discussions and exchanges on China's research progress and existing problems in the fields of super bacteria, antibiotic resistance, innovative antibiotics, microbial drugs and biotechnology drugs, and jointly explore new measures to control antibiotic abuse as well as strengthen the research on the mechanism of bacterial resistance and accelerate the development of more targeted drugs for the arrangement of drug resistance.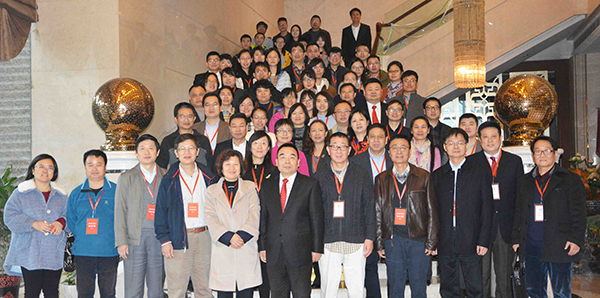 The symposium was hosted by Angel Company who pioneered the business of "microbial nutrition" in China and serve microbial fermentation industry and laboratory microbiological culture medium. With the unique advantages "efficient, stable, safe and clean" of its leading product--yeast extract, Angel microbial nutrition has contributed to the upgrading of China's bio-industry technology; Antibiotics have always been the application research field that Angel attaches great importance. Angel yeast extract, inactive yeast, yeast peptone, and other products have also been widely used and highly recognized in the field of antibiotic production in China.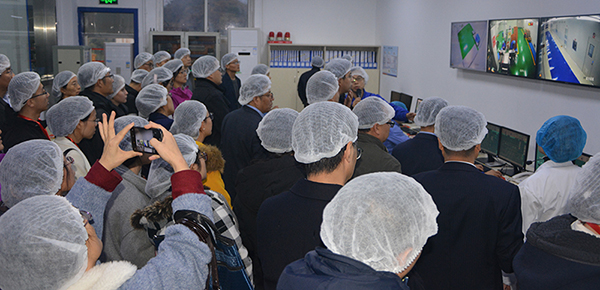 After the symposium, experts, scholars and business representatives from the conference also visited Angel's headquarter and yeast extract production plant and were deeply impressed by Angel's leading manufacturing capacity, advanced production technology, and excellent on-site management.
Angel Yeast Company is a high-tech listed company specializing in yeast and biotech. Product business covers Yeast and Baking, Yeast Extract-Savoury, Nutrition & Health and Biotechnology fields. It is one of the world's leading companies in the yeast industry. Angel has 12 holding subsidiaries and provides products and services for more than 150 countries and regions.
Press contact:
ANGEL YEAST CO., LTD
Address: 168 Chengdong Avenue, Yichang, Hubei 443003, P. R.China
Tel: +86-717-6369520, 6369558
Fax: +86-717-6370680
email: aie@angelyeast.com
Related tags:
antibiotics fermentation inactive-yeast yeast-extract
---
---