Expanding US market: Angel microbial nutrition attended SIMB conference
August 17, 2018
By Yin Qiang
Big opportunity for Angel occupying tehe high-end market--the SIMB Conference was held in Chicago, America,
Recently, SIMB conference, organized by American Society of Industrial Microbiology and Biotechnology, was held in Chicago. Mr. Du Zhihong, general manager of Angel microbial nutrition, attended this conference along with two international business manager Mr. Qin Geng and Mr. Hong Mingzhang. By this important opportunity, Angel microbial nutrition team communicated deeply with local consultant, visited big customers and potential customers and enhanced the promotion of new products to new applications for occupying the high-end market.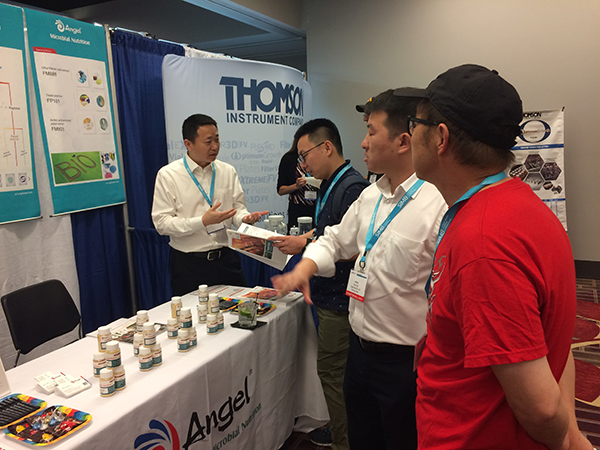 US is one of the leading countries in biotechnology field in the world. SIMB conference is hold one time every year as a biotechnology conference in US. As an unique Chinese company who has attended this conference for several years, the products and brand of Angel Yeast company have been well-known and gotten broad attention.
Based on the concept of "high efficiency, safety, clean and consistency", Angel microbial nutrients including baker's yeast extracts, yeast peptones, etc. have been continuously promoted and introduced to the international market to get more and more approvals from leading biotechnology companies and institutes.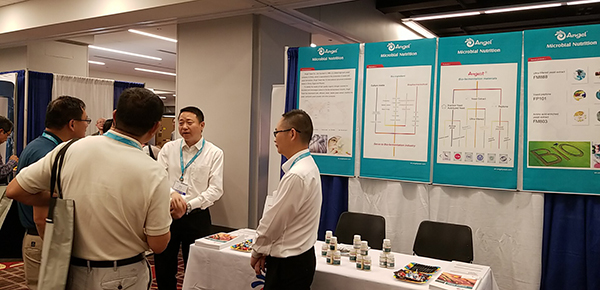 During this trip, Mr. Du Zhihong will visit the headquarter of one big biotechnology company and sign an agreement for collaboration.
About Microbial Nutrition
Angel YE, rich in protein, amino acids, peptides, nucleotides, B vitamins and trace elements. With the advantages of having no allergic source and being non-transgenic, high efficiency and stable quality, Angel YE are widely applied in the biological laboratories and industrial-scale fermentation, promoting the product safety and technical progress in the global fermentation industry.
Angel Yeast Company is a high-tech listed company specializing in yeast and biotech. Product business covers Yeast and Baking, Yeast Extract-Savoury, Nutrition & Health and Biotechnology fields. It is one of the world's leading companies in the yeast industry. Angel has 12 holding subsidiaries and provides products and services for more than 150 countries and regions.
Press contact:
ANGEL YEAST CO.,LTD
Address: 168 Chengdong Avenue, Yichang, Hubei 443003, P. R.China
Tel: +86-717-6369520, 6369558
Fax: +86-717-6370680
email: aie@angelyeast.com
---
---