Angel Microbial Nutrition deep down in the probiotics field
June 1st, 2018
By Yin Qiang
Recently, the 13rd International Conference of Probiotics and Health, organized by Chinese Institute of Food Science and Technology (CIFST), was hold in Guangzhou, China. Large numbers of scientists and industrialists from different countries shared the latest trends of research, industrial development and new challenges & opportunities regarding probiotics segment at new age. Nearly 500 representatives from different universities, institutes and companies attended this conference. Angel was invited by organizers to attend this conference and to show several types of microbial nutrients for probiotics fermentation.
In recent years, with the development of probiotics industry andpeople's increasingly understanding about the functions of probiotics, Chinese food industry has therefore been upgraded and the value of which has been improved. Angel microbial nutrition department has always been keeping close eyes and doing detailed investigation on this niche market as well as developing special products such as yeast extract FM502, yogurt nutrients, etc. which have been promoted and introduced to customers through international exhibitions, forums and meetings thus such a high praise and wide use were got by Angel microbial nutrition that the significant market benefits were obtained.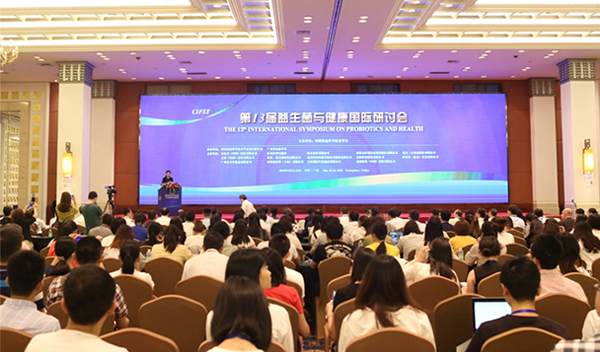 During the conference, many experts, researchers and professors visited Angel booth to enquiry and exchange some questions and ideas. Mr. Xiong Changwu, technical manager of probiotics segment in Angel, introduced Angel microbial nutrients and their successful stories for probiotics fermentation specifically. Lots of attendees showed strong interests, some even asked for samples and documents. Besides that, "Biolab", a B2B platform of bio-reagents, and "2nd Contest of Chinese Petri Dish Art", organized by Angel microbial nutrition department, were highlighted and got high praise by all attendees.
Angel showed a professional image of brand in fermentation industry in this conference and strengthened the communication with companies and technology resources of probiotics to make a solid foundation for the marketing development.
About Microbial Nutrition
Angel YE, rich in protein, amino acids, peptides, nucleotides, B vitamins and trace elements. With the advantages of having no allergic source and being non-transgenic, high efficiency and stable quality, Angel YE are widely applied in the biological laboratories and industrial-scale fermentation, promoting the product safety and technical progress in the global fermentation industry

Angel Yeast Company is a high-tech listed company specializing in yeast and biotech. Product business covers Yeast and Baking, Yeast Extract-Savoury, Nutrition & Health and Biotechnology fields. It is one of the world's leading companies in the yeast industry. Angel has 12 holding subsidiaries and provides products and services for more than 150 countries and regions.
Address: 168 Chengdong Avenue, Yichang, Hubei 443003, P. R.China
Tel: +86-717-6369520, 6369558
email: aie@angelyeast.com
---
---