Angel microbial nutrition makes breakthrough in cell culture
May 14th, 2018
By Yinqiang
Recently, a famous biotechnology company dedicating to cell culture segment paid a supplier audit to the headquarters and production base of Angel Yeast Company, which not only marks a landmark break for Angel microbial nutrition in the field of cell culture, but also marks the end of experimental test and the formal beginning of commercial production.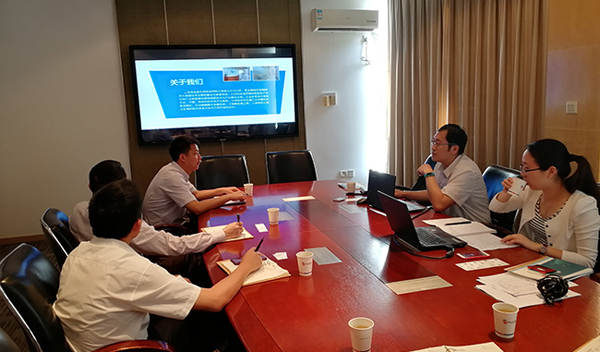 That biotechnology company was sponsored and set up by an assets managing company of a university and a group of renowned experts. Two world-class production lines have been launched. One is fusion protein drugs production line with ten-millions level of cell density along with thousands liters of reactors, the other is China-largest flu vaccine production line based on MDCK cells serum-free high density suspension cultivation. This company is the unique culture medium manufacturer in China certified by EU ISO 13485:2016.
As this company is very strict with supplier audit, Angel microbial nutrition department paid much attention to the audit. Meanwhile, quality department, purchase department, factories, testing center and relative subsidiaries made elaborate preparations. At the end of the audit, Angel's strict quality management and tremendous strength were approved and Angel successfully got through this audit.
Established in 2009, Angel microbial nutrition department guided by the concept of "breaking balance constantly, accomplishing innovation continuously", keeps developing products from "one type of yeast extract paste" to series of yeast extracts, bio-reagents, yeast peptones, OEM businesses, B2B platform...The sales increased dramatically from 20 million RMB to 400 million RMB in terms of "3 Niches" ideology created by President Yu Xuefeng.
This time, the expansion made by Angel microbial nutrition in cell culture segment is even a "new leaping". From now on, Angel microbial nutrition business will not just provide nutrition to "microorganisms"
About Microbial Nutrition
Angel YE, rich in protein, amino acids, peptides, nucleotides, B vitamins and trace elements. With the advantages of having no allergic source and being non-transgenic, high efficiency and stable quality, Angel YE are widely applied in the biological laboratories and industrial-scale fermentation, promoting the product safety and technical progress in the global fermentation industry

Angel Yeast Company is a high-tech listed company specializing in yeast and biotech. Product business covers Yeast and Baking, Yeast Extract-Savoury, Nutrition & Health and Biotechnology fields. It is one of the world's leading companies in the yeast industry. Angel has 12 holding subsidiaries and provides products and services for more than 150 countries and regions.
Address: 168 Chengdong Avenue, Yichang, Hubei 443003, P. R.China
Tel: +86-717-6369520, 6369558
email: aie@angelyeast.com
---
---