Angel microbial nutrition RAFT industrial fermentation forum
October 30, 2019

By Yin Qiang
From October 27th to 29th, 2019, RAFT industrial fermentation forum, organized by American society of industrial biotechnology, was held in Bonita Springs, US.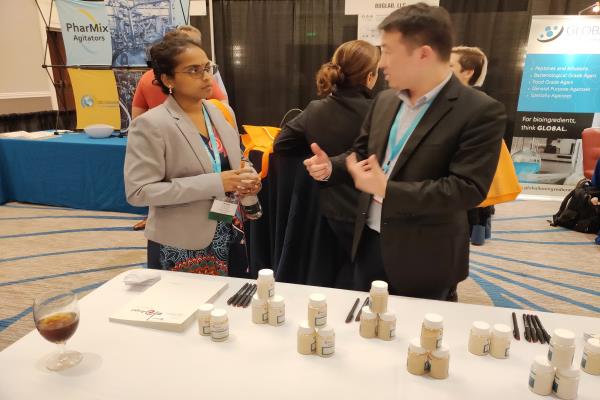 Angel microbial nutrition department brought yeast extract, peptone and yeast powder in this forum. During 3days, Angel microbial nutrition products met the topic of this forum and attracted a large numbers of attendees and visitors who were coming from some famous companies such as Du Pont, Dow, Bayer, Cargill, etc. with the help of the concept "efficient, safe, clean and stable" and the advantage of wolrd-class yeast technology.
With robust growth of Angel microbial nutrition, the reputation and image of Angel brand have been increasingly recognized and appraised by the experts and clients in fermentation industry.
About Angel Microbial Nutrition:
Angel YE, rich in protein, amino acids, peptides, nucleotides, B vitamins and trace elements. With the advantages of having no allergic source and being non-transgenic, high efficiency and stable quality, Angel YE are widely applied in the biological laboratories and industrial-scale fermentation, promoting the product safety and technical progress in the global fermentation industry.
About Angel:
Angel Yeast Company is a high-tech listed company specializing in yeast and biotech. Product business covers Yeast and Baking, Yeast Extract-Savoury, Nutrition & Health and Biotechnology fields. It is one of the world's leading companies in the yeast industry. Angel has 12 holding subsidiaries and provides products and services for more than 150 countries and regions.
http://en.angelyeast.com/
Press contact:
ANGEL YEAST CO., LTD
Address: 168 Chengdong Avenue, Yichang, Hubei 443003, P. R.China
Tel: +86-717-6369227
Fax: +86-717-6368757
email: aie@angelyeast.com
---
---