Angel Yeast participated in the 82nd API exhibition
May 10th, 2019
By Yin Qiang
From May 8th to 10th, the 82nd China International Pharmaceutical Raw Materials/Intermediate/Packaging/Equipment Fair (API) was held at the Hangzhou International Expo Center. Microbial nutrition and human nutrition division jointly participated.
At the exhibition, microbial nutrition division focused on "standardization-specialization-customization", and introduced yeast peptone, inactive yeast powder, reagent-grade products, cell culture serum replacement products, yeast infusion, and vaccine medium to the biopharmaceutical field as well as the one-stop e-commerce service platform "Bio Lab", which has attracted the attention of new and old customers at home and abroad.
Nutritional health food raw materials such as yeast chromium, yeast selenium and zymosan are also the focus of the corresponding users at this exhibition.
During the exhibition, microbial nutrition and human nutrition division have reached a number of new intentional cooperation customers.
This exhibition further enhanced Angel's brand influence in the field of bio-pharmaceuticals and health food ingredients, which enabled the company's comprehensive strength to be demonstrated, and also laid a solid foundation for the business unit to promote the development of the whole field to further promoting the brand awareness and marketing penetration of related products of Angel in the niche market of biopharmaceutical industry.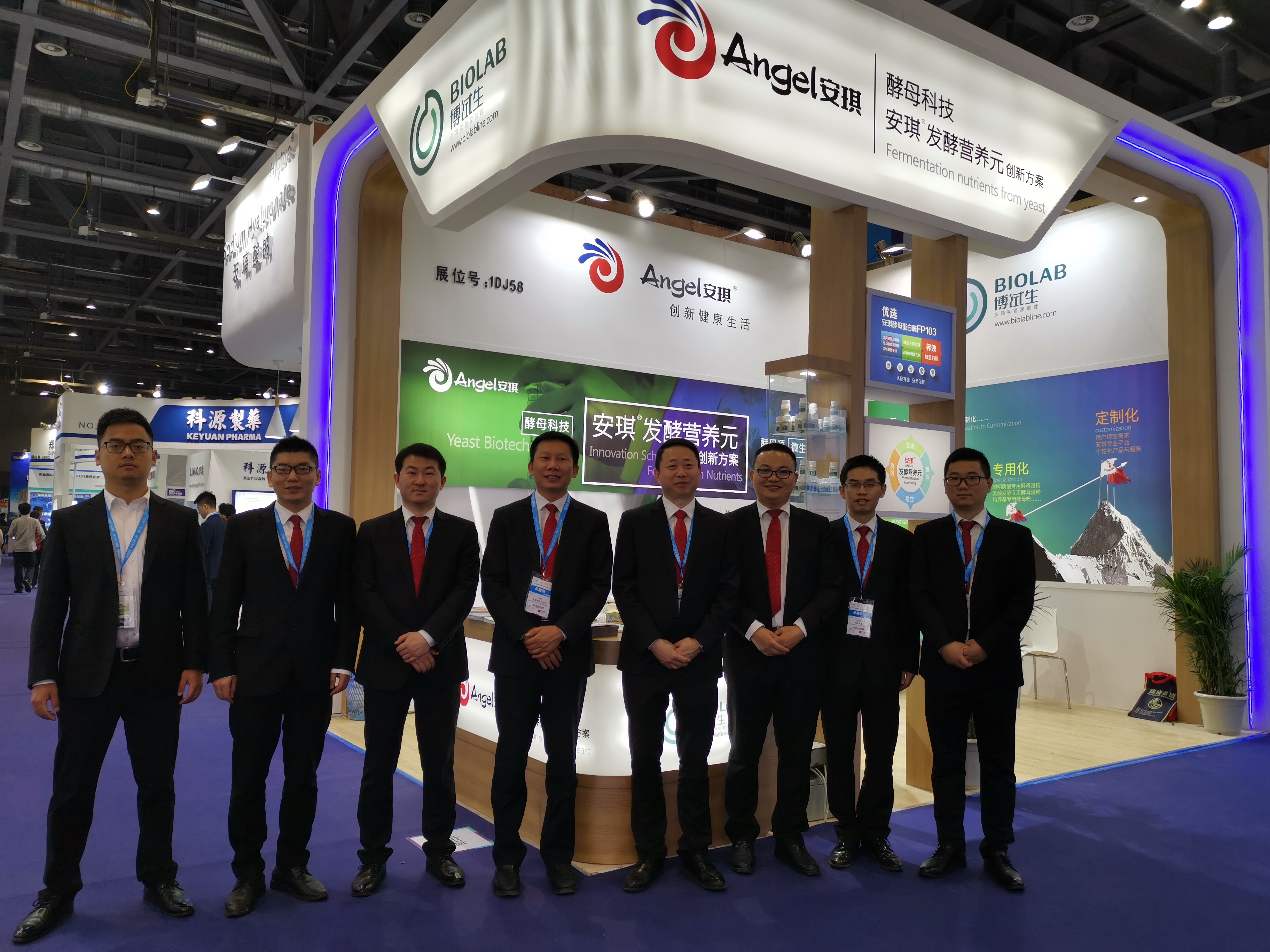 About Angel Microbial Nutrition
Angel YE, rich in protein, amino acids, peptides, nucleotides, B vitamins and trace elements. With the advantages of having no allergic source and being non-transgenic, high efficiency and stable quality, Angel YE are widely applied in the biological laboratories and industrial-scale fermentation, promoting the product safety and technical progress in the global fermentation industry.
Angel Yeast Company is a high-tech listed company specializing in yeast and biotech. Product business covers Yeast and Baking, Yeast Extract-Savoury, Nutrition & Health and Biotechnology fields. It is one of the world's leading companies in the yeast industry. Angel has 12 holding subsidiaries and provides products and services for more than 150 countries and regions.
Press contact:
ANGEL YEAST CO., LTD
Address: 168 Chengdong Avenue, Yichang, Hubei 443003, P. R.China
Tel: +86-717-6369520, 6369558
Fax: +86-717-6370680
email: aie@angelyeast.com
Related tags:
api yeast-extract peptone inactive-yeast fermentation-nutrients
---
---