One more national standard made by Angel company is about to carry out
May 22nd, 2018
By Yin Qiang
Examination methods of yeast extract powder drawn up by Angel Yeast, together with NN Gene Company and National Institutes for Food and Drug Control, was approved on 29th December, 2017 and will be carried out officially on 1st July, 2018. This national standard will provide uniform methods of quality control for index examination of yeast extract powder.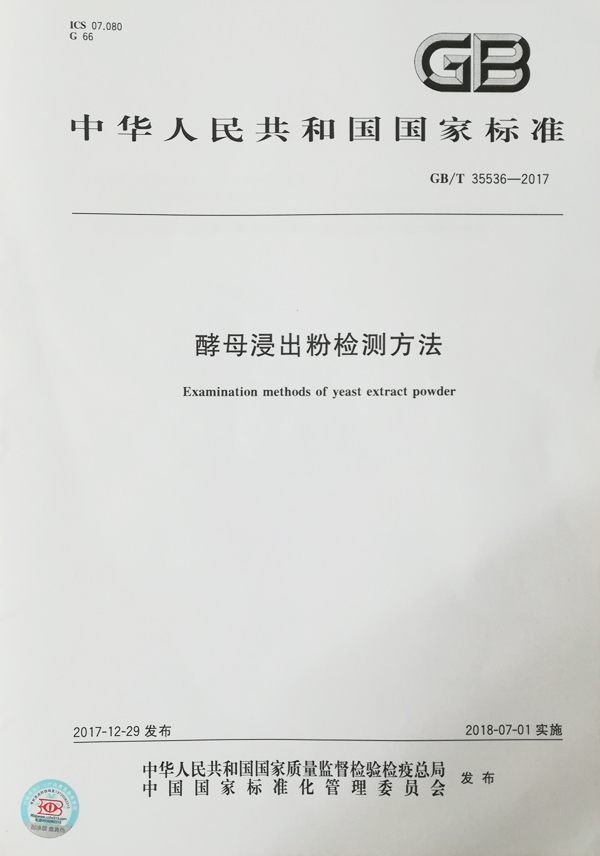 With the increasingly and substantially application of yeast extract in bio-fermentation industry, the important position of yeast extract is increasingly prominent. However, the previous examination methods of yeast extract was complicated and was originated from large number of different sources. For example, the conflicts of pharmacopoeia, company standards of manufacturers and users do not only cause inconsistency on quality control standard of yeast extract, but also undisciplined management of the industry, which would go against the sound progress and the improvement of manufacturing & application in this industry. After being carried out, this national standard will have a "standardized effect" on the development of yeast extract even boost the technical innovation and upgrade of Chinese Bio-industry.
The project was approved in December of 2014, after 3 years of investigations, surveys, discussions and modifications, Examination methods of yeast extract powder was finally carried out, in which examination of Amino acids, trace elements and microbiological sensitivity was added specifically as the highlight.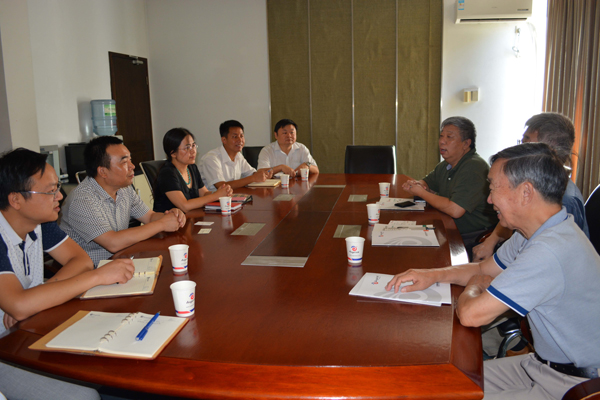 The establishment of the national standard-- Examination methods of yeast extract powder will fill up the blank of the quality standard of culture medium raw materials, promote the improvement and leaping development of quality and technology level in culture medium industry, as well as benefit for customer value with a revolutionary and landmark meaning.
About Microbial Nutrition
Angel YE, rich in protein, amino acids, peptides, nucleotides, B vitamins and trace elements. With the advantages of having no allergic source and being non-transgenic, high efficiency and stable quality, Angel YE are widely applied in the biological laboratories and industrial-scale fermentation, promoting the product safety and technical progress in the global fermentation industry

Angel Yeast Company is a high-tech listed company specializing in yeast and biotech. Product business covers Yeast and Baking, Yeast Extract-Savoury, Nutrition & Health and Biotechnology fields. It is one of the world's leading companies in the yeast industry. Angel has 12 holding subsidiaries and provides products and services for more than 150 countries and regions.
Address: 168 Chengdong Avenue, Yichang, Hubei 443003, P. R.China
Tel: +86-717-6369520, 6369558
email: aie@angelyeast.com
Related tags:
examination-method yeast-extract
---
---