Managing kiwifruit orchard easily, bearing fruit in the fourth year! The production doubled the next year
By Shown Wei
June 28th, 2019
Under normal circumstances, seedlings of kiwifruit begin to bear fruit in the fifth year after planting. If properly managed, the fruit can bear in the fourth year. The kiwifruit planted by Yu Bo in Mianshan Village belongs to the second case.
In a kiwifruit plantation in Mianshan Village, Wolong Town, Qionglai, Sichuan, full and round kiwifruit were being placed in yellow single-layer wood pulp paper bags by farmers. Yu Bo, the owner of the orchard, was also in it. He was skilled and his face was full of smiles.
Yu Bo is a native of Mianshan Village, Wolong, Qionglai. He began to grow kiwifruit in 2011, but not the earliest group of people who started to plant kiwifruit. He told the author that due to the lack of experience, only 6 mu of Jinyan kiwifruit was planted at the beginning. When the fruit was harvest in the first year, he was pleasantly surprised to find that the quality of kiwifruit was quite well. "I didn't expect that I can plant it well", Yu Bo said with smile. After exploring the planting way of kiwifruit, he chose to expand the planting area and increase the cultivation of Hongyang,Donghong, which are popular varieties of red kiwifruit. At present, Yu Bo has planted 20 mu kiwifruit, including 6-7 mu Hongyang, 10 mu Donghong and 5-6 mu Jinyan. When talking about the harvest this year, Yu Bo smiled:" It is the second bearing year of Donghong and Hongyang, and Jinyan will also get a very good harvest.
"If you want the fruit grow well, you must ensure that the nutrients are sufficient. I apply the fertilizer twice a month during the bagging period, once every 15 days. I usually alternately use Angel Fubon liquid fertilizer (Angel Fubon yeast source water-soluble fertilizer which contains humic acid or Botian water-soluble fertilizer which contains amino acid), irrigating mixed with high potassium fertilizer, so that the fertilized fruit will grow very well." Yu Bo introduced.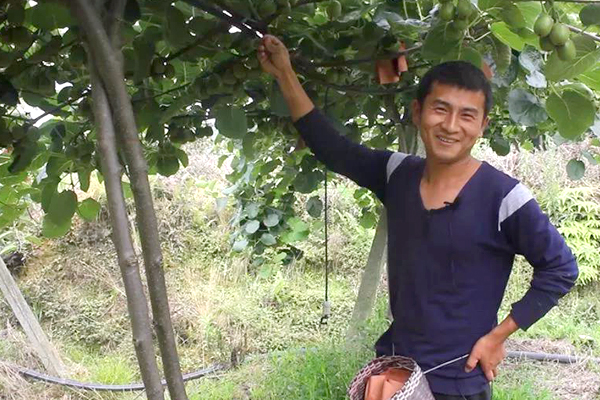 Pic1: Kiwifruit orchard of Yu Bo in Mianshan Village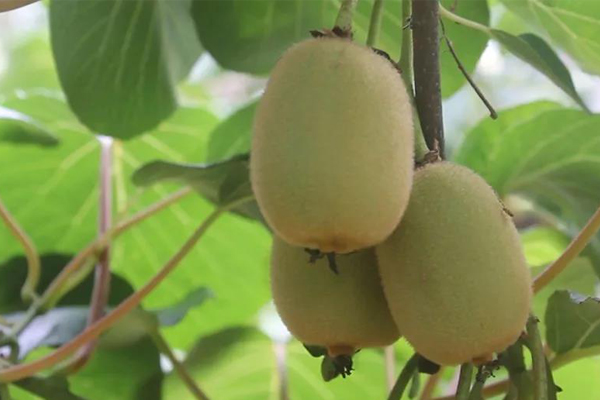 Pic2: Kiwifruit bearing fruit
Press contact:
ANGEL YEAST CO.,LTD
Address: 168 Chengdong Avenue, Yichang, Hubei 443003, P. R.China
Tel: +86-717-6371118
Fax: +86-717-6371118
email: weiqz@angelyeast.com
zhanjd@angelyeast.com
Related tags:
---
---