Yeast source organic fertilizer: Nourishing roots and trees, protecting flowers and strong fruits
By Shown Wei
April 29th, 2019
With the rapid development of citrus industry, agricultural production has changed from the former output to the equal importance of quantity and quality. Ecology, health and nutrition have become the inevitable requirements of food.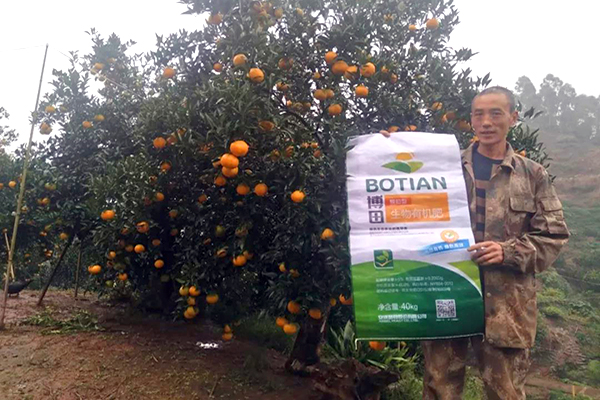 Pic: Orange base in Danling, Sichuan
Botian yeast source organic fertilizer takes yeast fermentation nutrient solution as the main raw material, adds high-quality plant carrier, and uses high concentration of fulvic acid, free amino acid, medium and microelement and other main components to provide ecological and healthy plant nutrition for crops. The products have passed the certification of China, EU, USA, Japan and other multi-national organic inputs. It is favored and loved by the owner of agricultural materials and friends of fruit growers in citrus planting areas. It also can keeping roots and trees, protecting flowers and strong fruits, as you expect and pursue, "she" can always do.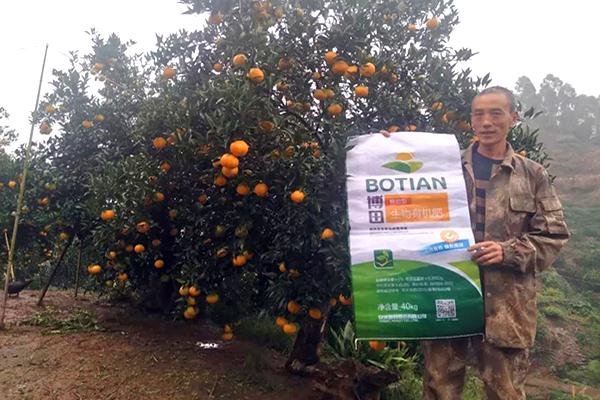 Press contact:
ANGEL YEAST CO.,LTD
Address: 168 Chengdong Avenue, Yichang, Hubei 443003, P. R.China
Tel: +86-717-6371118
Fax: +86-717-6371118
email: weiqz@angelyeast.com
zhanjd@angelyeast.com
Related tags:
---
---