Fubon, 2018 top ten most trusted Biostimulant brand in China
In recent years, the Biostimulant products, with humic acid, free amino acid, sea algae extracts, beneficial microorganism, inorganic salt compound, chitosan etc. as representatives, are moving towards China from America, and become a good tool for the quality improvement of fertilizer and pesticides.
Under the push of the large market capacity and outstanding using effect, the biostimulant field emerges more and more state-owned company, with many new products popping up. However, the promotion of biostimulant products is facing obstacles, such as confusing basic conceptions, disorganized industry, counterfeit products, lacking of technology, overpublicizing its functions etc., which seriously affected the healthy development of biostimulant market in China.
What biostimulant brand is worth choosing? What biostimulant products are the most trusted products?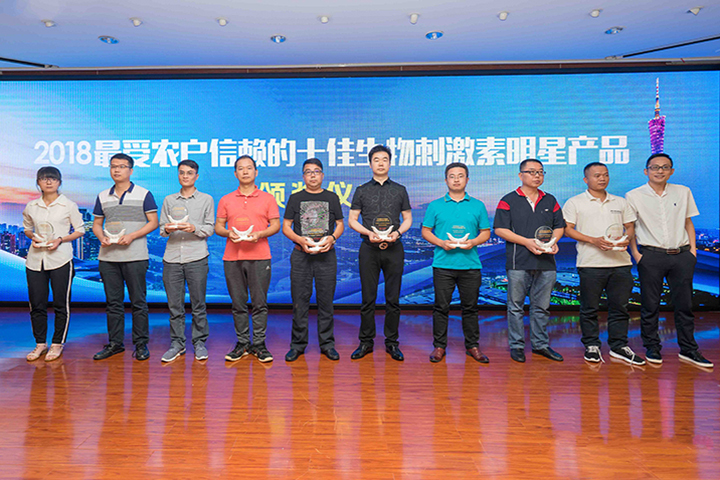 Recently, more than 10 senior journalists from "South Village Newspaper" campaigned a voting among thousands of farmers and invited over 30 experts in the industry, aiming at finding out what are the best biostimulant products.
On 12th, May, the second China Biostimulant Conference & Crop Healthy Cultivation Forum" was hold in Guangzhou, during which, "Top 10 most trusted Biostimulant Brands", "Top 10 Biostimulant Star Products", "Top 10 Biostimulant New Products" and "Biostimulant Excellent Products" were officially released, which provides authoritative reference for the customers.
2018 top ten most trusted Biostimulant:
Angel Yeast Company: Fubon yeast based Biostimulant
Beijing Amms Century Biotechnology Company: "Bao Gen 1" microbial agent
Fuoshan Jin Kui Zi Plant Nutrition Company: "Jin Kui Zi" L.P.K bio-fertilizer
Ningbo Xin Tian Long Fertilizer technology Company: Nine Gui·water-soluble fertilizer
Guangdong Zhong Nong Fertilizer Company: Pluripotent Biostimulant
Disco Chemical Group Company: Excellent 5D Water-soluble Fertilizer
Shaanxi Humikey Biotechnology Company: Quality Master--Humikey
Guangdong Lardmee Fertilizer Company: Humic Acid Chelate Long-service-life Fertilize
Beijing Aojia Eco-agriculture Company: "Huo Li Feng" Hamic Acid Potash Fertilizer
Guangdong Tiarn Economic Development Company: "Tiarn 1 Bio-enzyme Fertilizer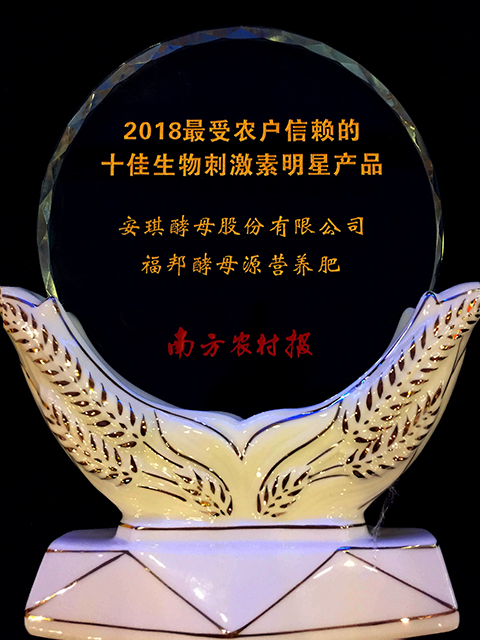 ---
---