Wake up the soil and grow the quality program
By Shown Wei
March 18th, 2019
On March 18th, "Wake up the soil and grow the quality" sponsored by Angel Yeast Co., Ltd. (hereinafter referred to as "Angel Yeast") Plant Nutrition and Protection Division and Sichuan Hemei Greenland Agricultural Technology Co., Ltd. (hereinafter referred to as "Hemei Greenland") "Quality" 2019 Angel Fubang Yeast Source Organic Nutrition Fertilizer Landmark Crops Sichuan First Station was successfully held, focusing on core topics such as soil improvement, food safety and fruit quality improvement.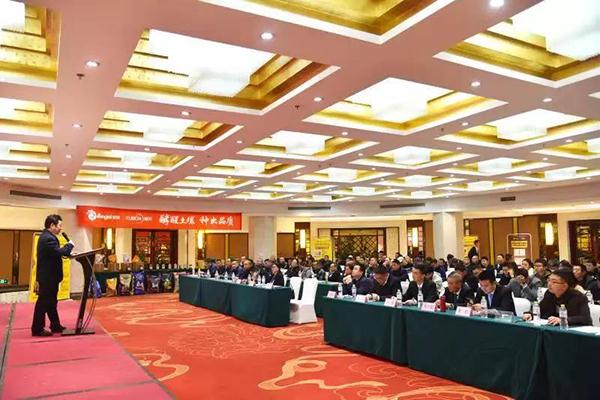 Pic 1: Conference site
After the kick-off meeting, Angel Yeast will cooperate with Sichuan Hemei to set up a number of landmark crop service stations in Sichuan Province, by identifying landmark crop users, visiting tracking technical guidance, addressing planter pain points, and demonstrating case sharing. Everyone will provide quality services, and at the same time, a group of outstanding landmark crop planting representatives will be selected at the end of the year for recognition!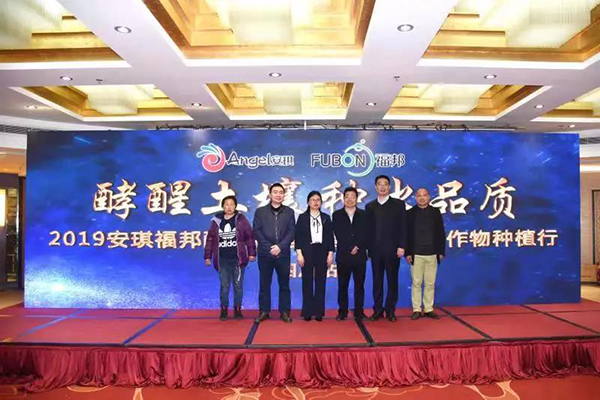 Pic 2: Launching ceremony
Press contact:
ANGEL YEAST CO.,LTD
Address: 168 Chengdong Avenue, Yichang, Hubei 443003, P. R.China
Tel: +86-717-6371118
Fax: +86-717-6371118
email: weiqz@angelyeast.com
zhanjd@angelyeast.com
Related tags:
---
---