2016 Angel Yeast Distributors Annual Meeting Held In Yichang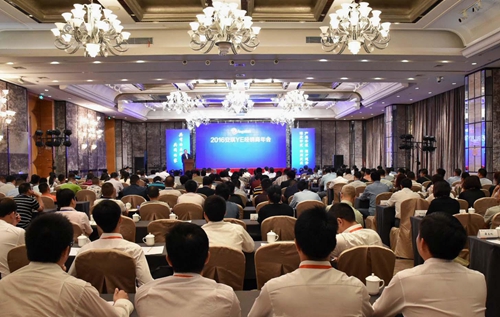 May 26, 2016, Angel YE (yeast extract) distributors annual meeting held in Yichang, the chairman Yu Xuefeng attended the meeting and delivered a speech, deputy
general manager Stan Wang made report to the meeting, more than 170 distributors representatives to participate in the meeting. YE food division management and all sales team members, other related divisions and departments attended the meeting.
The theme of this meeting is "product upgrades, further development, capacity improving, and developing together." In the speech,Chairman Yu highly summed up the Angel's seven major changes in recent years : business scale continued to expand; striving to develop more business units; strengthened Angel manufacturing advantages; improved customer service capabilities; continue to promote internationalization; improved global brand influence.The leading role of the strategic objectives and corporate culture is growing.
Chairman Yu expounded the conference's theme. He emphasized the need to pay more attention to high value-added and new products promoting, to better reflect customer value, meet the new national standard, elevate product competitiveness, enhance customer profitability. We should focus on fields of food industry, health, education, household consumption and other publicity, carry out trade promotion and consumer education in various ways.
Chairman Yu called on distributors to study more product knowledge, elevate the ability to promote YE products.He hope all distributors to maintain strong passionate to develope YE market,keep up with Angel Yeast and share benefits of sustainable development. Angel will also further to provide best technical services to users,such as improving on-time delivery and speed up response time.
He pointed out: promotion of Angel Yeast extract is a beneficial to people's health, conducive to the development of the food industry, in favor of food safety and nutrition, is conducive to the noble cause of global competitiveness of China's yeast industry.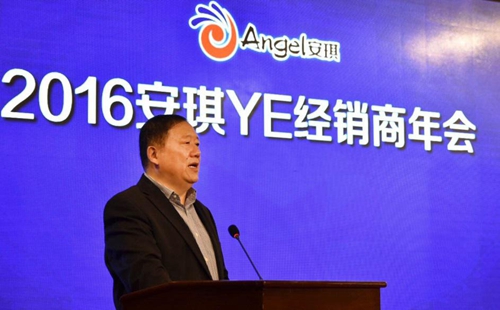 Deputy General Manager Wang Shan summed up the market situation in the past two years, and described international and domestic trends of YE.He proposed specific objectives and measures for the next phase, and strive to achieve the goal.
This year is the 30th anniversary of the Angel,to take this opportunity,Chairman Yu call on all the distributors to work with Angel,to achieve the strategic objectives——"to be world's largest yeast extract supplier" .
More than 30 outstanding distributors were commended during the meeting, Angel R&D team introduced products knowledge and did some application demonstration to visitors,Angel also organized a party and other activities for visitors.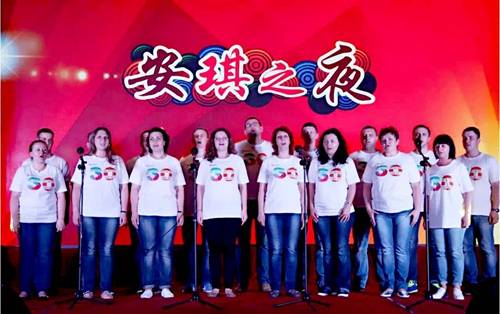 ---
---