Angel YE takes the savory taste to the next level at IFT 2019
Jun 6, 2019
The 79th annual IFT Food Expo 2019 was held in New Orleans LA, United States, on 3rd June 2019. Angel Yeast Extract Division and Special Enzyme Division took part in the exhibition jointly.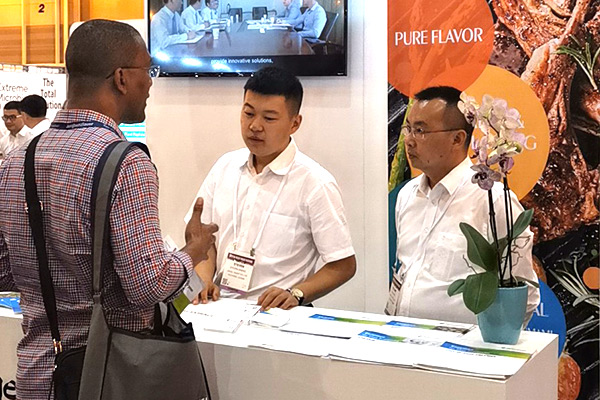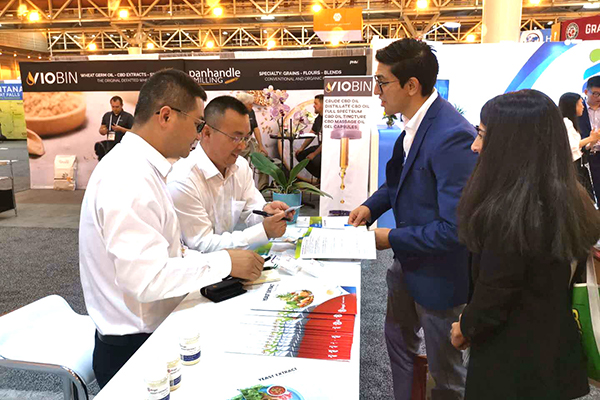 With the theme of
Taking the Savory Taste to the Next Level
, Angel YE Division launched two new products
Xian taste Yeast Extract
(featuring high umami) and
Hou-feel Yeast Extract
(featuring rich peptide) for the visitors as well as their latest solutions in reducing sodium and replacing MSG. Visitors and manufacturers gain valuable insight and satisfactory solutions to boost the savory taste while addressing customers' demand for clean label in food applications.
Meanwhile, to face off over the trade war from America and its escalating tariff hikes, Angel clarifies the position on the basis of mutual respect, equality and mutual benefits. In addition, a series of effective measures and strategic deployment of the global network have been taken visionarily by Angel to confront the trade issue. Angel YE team emphatically introduced their newly established yeast extract production line in New Beni Suef, Egypt, which provides global food ingredient solution and meets the increasingly demanding requirements of vegan foods for our customers with a shortened delivery time, abundant supplies of yeast extracts, and superior logistics service. It clears the American consumers' worries of customs duties and country of origin, and is in line with Angel's vision to develop biotechnology and to create a healthy life for global customers.

Special Enzyme Division promoted their latest products and application solutions around the theme of proteolysis and improvement of flour products. Besides, Special Enzyme team debuted four new items: lactase, bromelain, sucrase, and catalase, targeting the American markets' needs in dairy products and sugar refining industry. Angel's booth attracted lots of suppliers to exchange information and request samples.

This event levels up Angel and Annzyme's global image and influence in the American markets.
---
About Angel Yeast Extract-Savoury:
Angel YE (yeast extract) made from edible yeast, by degradation the protein and nucleic acid in the yeast cells into nutritional seasonings with the application of modern biotechnology, has the advantages of increasing the fresh flavor, reducing salt, balancing the odor, strong tolerance and food properties, which promotes the global healthy operation of salt reduction and "clean label ".

About Angel:
Angel Yeast Company is a high-tech listed company specializing in yeast and biotech. Product business covers Yeast and Baking, Yeast Extract-Savoury, Nutrition & Health and Biotechnology fields. It is one of the world's leading companies in the yeast industry. Angel has 12 holding subsidiaries and provides products and services for more than 150 countries and regions.
http://en.angelyeast.com/

Press Contact:
ANGEL YEAST CO.,LTD
Address: 168 Chengdong Avenue, Yichang, Hubei 443003, P. R.China
Tel: +86-717-6369520, 6369558
Fax: +86-717-6370680
Email: aie@angelyeast.com
---
---