Angel YE shares taste-enhancing solutions for catering and beverage standardization
Oct 27,2020
By Estella
On October 14, 2020, the Second Symposium on Industrialization and Processing of Chinese Cuisine was hosted by FoodMate(AAANNNGGGEEELLLd3d3I2Zvb2RtYXRlI25ldA==AAANNNGGGEEELLL/) at Jinan Pull International Hotel. It attracted food enterprises, catering enterprises, frozen condiments, condiments, experts, and professors to discuss and share the cutting-edge technology of catering and beverage industrialization.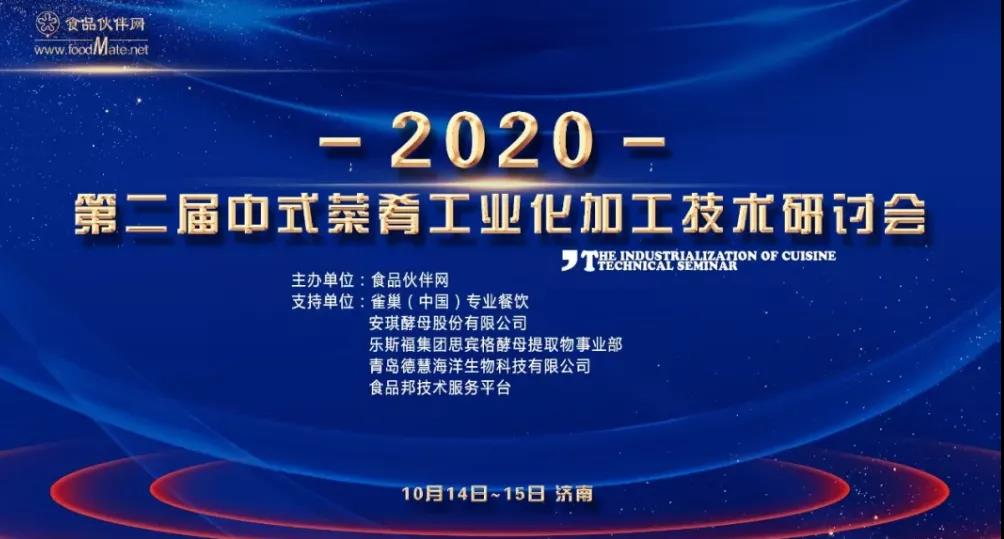 Kyle Sun, the R&D expert of Angel Yeast Extract, shared the topic of "Xianness and Hou-feel solutions in catering and beverage standardization" to help manufacturers address the issue of how to maintain and enhance the savory flavor in the food and beverage industry. He introduced the current trend of food and beverage standardization, the solution to enhance the tolerance of Xianness/umami during cooking and stewing, and analyze the advantages and disadvantages of different umami-giving substances in cooking.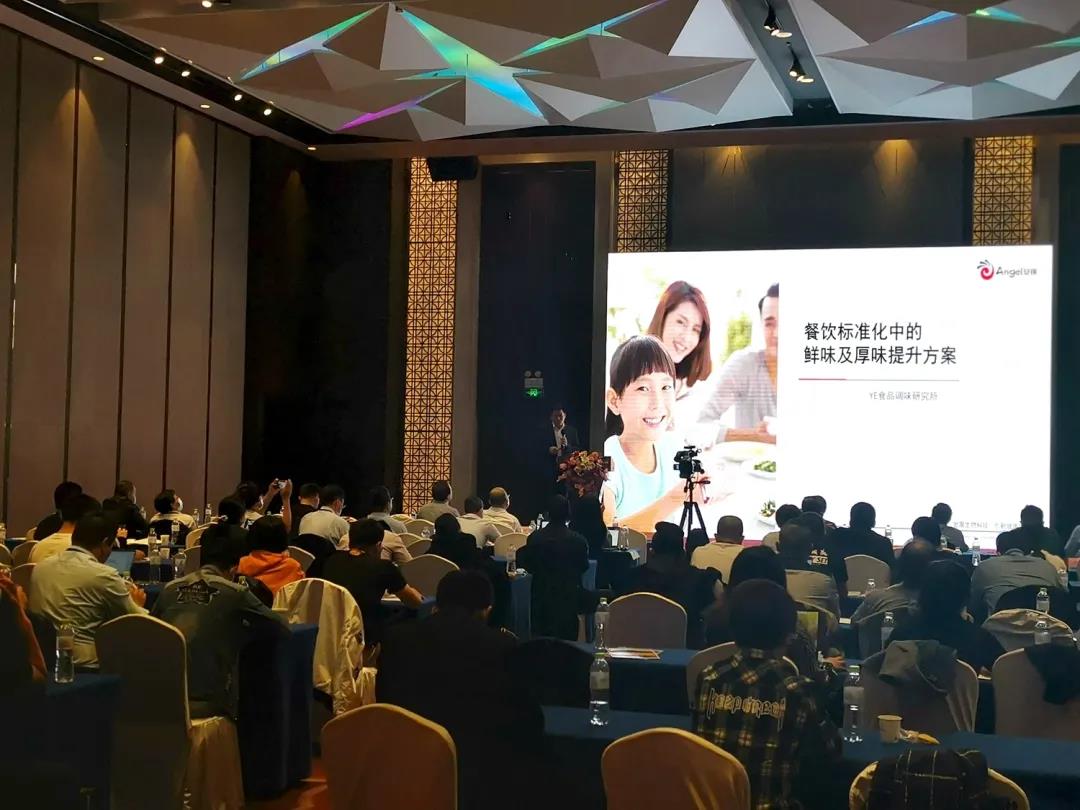 As a natural savory and nutritional ingredient, yeast extract is a perfect solution to address the high temp intolerance issue of Xianness/umami taste in the cooking of catering standardization. What's more, it is beneficial to prolong the lingering taste, mask off-notes, and impart meaty notes in food standardization applications.
---
About Angel Yeast Extract-Savoury:

Angel YE (yeast extract) made from edible yeast, by degradation the protein and nucleic acid in the yeast cells into nutritional seasonings with the application of modern biotechnology, has the advantages of increasing the fresh flavor, reducing salt, balancing the odor, strong tolerance and food properties, which promotes the global healthy operation of salt reduction and "clean label ".
About Angel:
Angel Yeast Company is a high-tech listed company specializing in yeast and biotech. Product business covers Yeast and Baking, Yeast Extract-Savoury, Nutrition & Health and Biotechnology fields. It is one of the world's leading companies in the yeast industry. Angel has 12 holding subsidiaries and provides products and services for more than 150 countries and regions.
http://en.angelyeast.com/
Press Contact:
ANGEL YEAST CO.,LTD
Address: 168 Chengdong Avenue, Yichang, Hubei 443003, P. R.China
Tel: +86-717-6369520, 6369558
Fax: +86-717-6370680
Email: yefood@angelyeast.com
---
---