Angel Yeast Extract highlights on FI India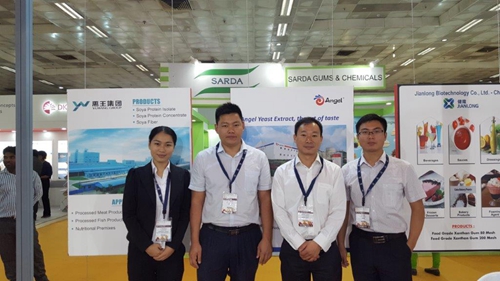 22 to 24, August, 2016, FI India is held in New Delhi, India, AngelYeast and it's Indian distributor Ankush jointly participat in the exhibition.
FI India is India's largest food ingredients exhibition, the exhibition is first held in New Delhi, it has been held before in Mumbai. The exhibition attracts local Indian major food manufacturers and many traders at home and abroad, with India and other neighboring countries such as Iran, Pakistan, Bangladesh and other countries, many customers also visit the exhibition.During the exhibition, Angel YE team receives a number of food customers, most of them express strong interesting about YE in different applications.
In recent years, the Indian condiment market developing fast, Indian consumers start to gradually accept other than Indian curries and other traditional materials in new composite seasoning seasoning, especially after last year's MSG problem, India FDA strengthened regulation to the label marked food and condiments, all the products add MSG must strictly show on the label.At the same time consumers' MSG conflict have become stronger, resulting in a number of foods and condiments manufacturers are adjusting their product formulations, seeking new Umami source of raw materials other than MSG.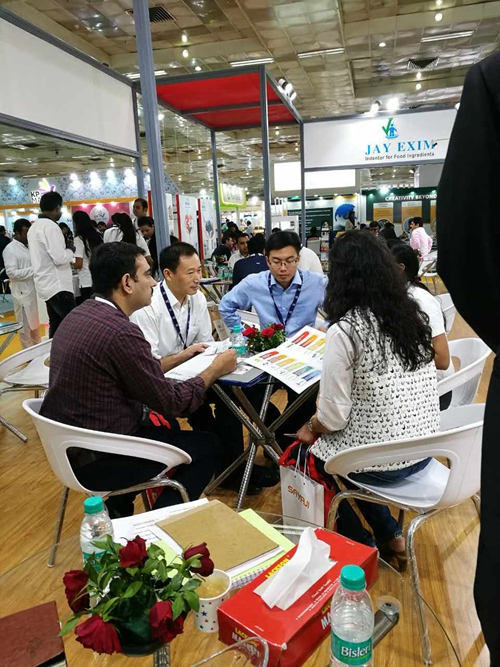 MSG incident as an opportunity,the Indian market become a important market for YE HVP, Soy sauce powder raw materials and other new flavors. Food seasoning producers have start to increase the intensity of the testing and application of these Umami products in the formulation to maintain the Umami taste and mellow taste of their products after removing MSG.
On the exhibition, customers express highly interesting in the characteristics of
Angel YE,such as Umami taste,Kokumi taste, Clean label, and Vegetarian.Customers learn detail usage of yeast extract and the application affects,especially the usage of YE to replace MSG.In this regard, Angel technical people share detail information of YE to the customers, and recommend different YE products depending on the application of different customers, the customer show highly interesting in these information, they also hope Angel team to provide appropriate application formula for their testing, they will arrange related trial in their products.
During the exhibition, Angel YE team also visits related exhibitors and industry peers, share information and ideas with them on the Indian market.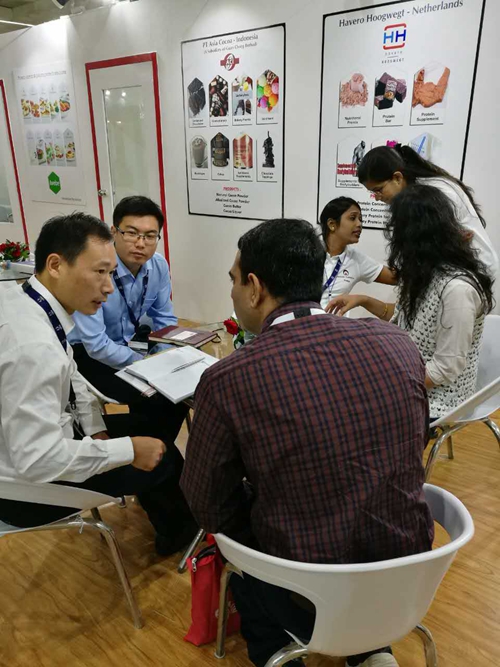 ---
---