Europeans Want Snacks Free From Additives
1 Nov 2016 --- The European snacks market is worth more than 14 billion euros – and counting. Research from a recent pan-European consumer survey by the GNT Group found that two thirds of Europeans reach for crisps, nuts and savory nibbles at least once a week and 11% eat them as often as several times a day.
The research also found out that not only the brand name and a low price, which interest 48% and 41% respectively, are important. Even though – or possibly because – crisps and the like are not the healthiest kind of snack to eat, natural ingredients are essential for more than one third of consumers (36%), and are actually even more important than the fat (34%) and calorie content (27%) or the organic status (11%).
When it comes to ingredients, consumers are particularly alert with regard to colorants. Colors are often used to give snacks red, orange, or yellow shades in order to trigger certain expectations of how a product will taste. Basically, Europeans agree with that, as many of them (25%) consider appearance to be a decisive criterion when buying snacks. But they do think that colors should be utterly natural. Otherwise, they back off: 47% of the Europeans try to avoid products containing additive colors as much as possible.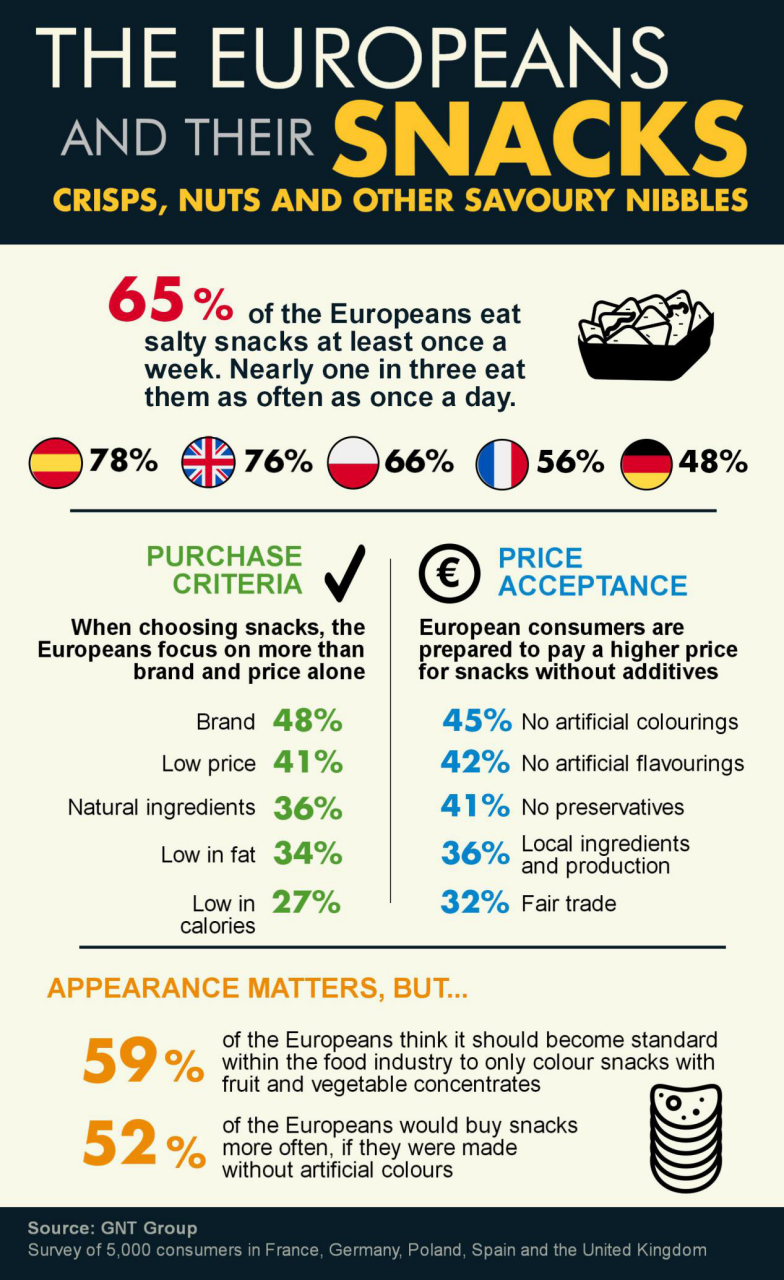 ---
---