Tastier & healthier choice for savory snacks
Jun 14, 2019
By Ji Shan
Angel Yeast Extract is specially designed for savory products. YE features a rich source of proteins, peptides, amino acids, nucleotides, B vitamins, and micro-nutrients. These natural savory-boosting substances empower yeast extract wonderful functions. Its natural, nutritious, and healthy properties bring manufacturers ideal solutions to meet the wants of superb taste and clean label that today's consumers needed.
A series of superb products and application solutions will be revealed on stand 807. At SNACKEX, our key account managers and application experts will offer innovative information on our yeast extract products and application advises based on our global experiences to meet customized needs. There will be a range of savory snack samples designed to boost the savory taste - such as savory cashew, salt-reduced petits pois, non-MSG-added puffed snacks.
Meeting with our experts at the show, visitors can discover first-hand information and inspiring ideas to take the savory taste to a higher level.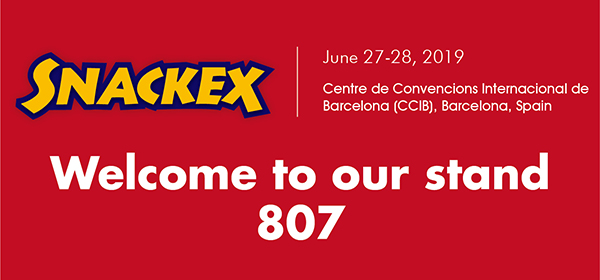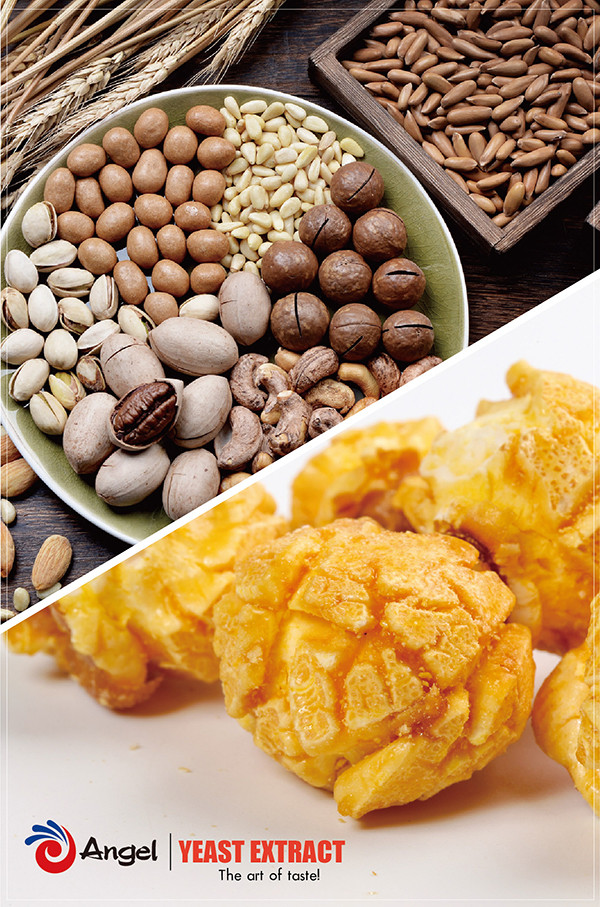 Exhibition: Snackex 2019
Venue: Centre de Convencions International de Barcelona, Plaça de Willy Brandt 11-14, 08019 Barcelona
Date: Jun. 27-28, 2019
Booth No.:807
For additional information, please visit SNACKEX website.
---
About Angel Yeast Extract-Savoury:
Angel YE (yeast extract) made from edible yeast, by degradation the protein and nucleic acid in the yeast cells into nutritional seasonings with the application of modern biotechnology, has the advantages of increasing the fresh flavor, reducing salt, balancing the odor, strong tolerance and food properties, which promotes the global healthy operation of salt reduction and "clean label ".

About Angel:
Angel Yeast Company is a high-tech listed company specializing in yeast and biotech. Product business covers Yeast and Baking, Yeast Extract-Savoury, Nutrition & Health and Biotechnology fields. It is one of the world's leading companies in the yeast industry. Angel has 12 holding subsidiaries and provides products and services for more than 150 countries and regions.
http://en.angelyeast.com/

Press Contact:
ANGEL YEAST CO.,LTD
Address: 168 Chengdong Avenue, Yichang, Hubei 443003, P. R.China
Tel: +86-717-6369520, 6369558
Fax: +86-717-6370680
Email: aie@angelyeast.com
---
---