For you we go all out | Angel baking service story - Cameroon
Douala, Republic of Cameroon, June28, 2019
The story happens in an ordinary bread factory located in Douala, Republic of Cameroon. You can't imagine it is a place producing bread loved by so many people.
The freshly produced baguette is always sold out in quite a short time once they come out of the oven, because the retailers with bags stand outside in an early morning just waiting for the best bread.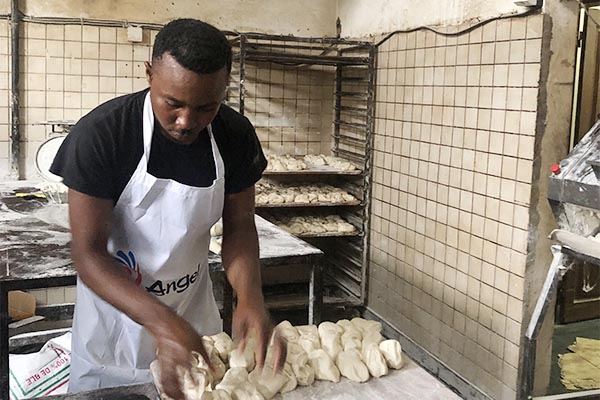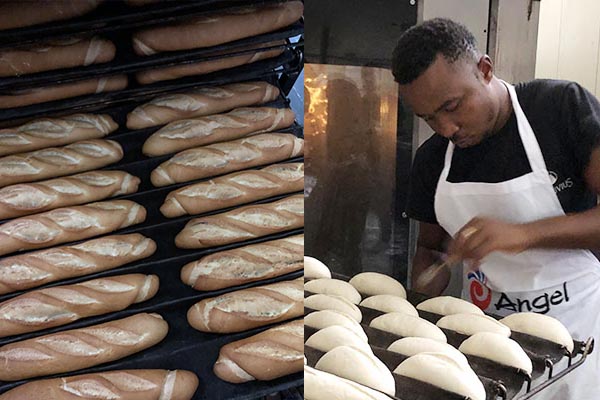 There is a rotating oven and a cradle in the factory, and the production workers are dumped in two shift. The boss of this factory is a simple Madam in the local area. Since the bread factory is very remote, almost no technical service has been done for it. Workers there warmly welcome our arrival. After knowing its demand, Angel's technical staff suggest them to add Angel yeast and Angel LD-300 bread improver to make bread. After a short test, we compared this two kinds of baguette and found that baguette made with Angel Yeast and LD-300 has a better cut opening, uniform color, and shorter fermentation time. The bakers joked that they can get back early every day to see their beloved girl....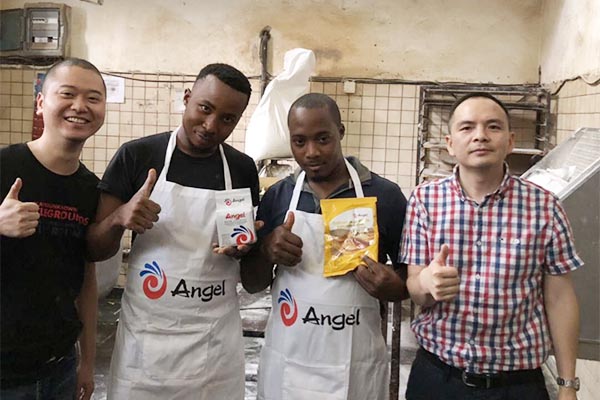 Where there is bread, there is Angel. Focusing on persistence and good service, Angel is constantly changing the global bread industry.
About Angel Yeast Extract-Savoury:
Angel YE (yeast extract) made from edible yeast, by degradation the protein and nucleic acid in the yeast cells into nutritional seasonings with the application of modern biotechnology, has the advantages of increasing the fresh flavor, reducing salt, balancing the odor, strong tolerance and food properties, which promotes the global healthy operation of salt reduction and "clean label ".

About Angel:
Angel Yeast Company is a high-tech listed company specializing in yeast and biotech. Product business covers Yeast and Baking, Yeast Extract-Savoury, Nutrition & Health and Biotechnology fields. It is one of the world's leading companies in the yeast industry. Angel has 12 holding subsidiaries and provides products and services for more than 150 countries and regions.
http://en.angelyeast.com/

Press Contact:
ANGEL YEAST CO.,LTD
Address: 168 Chengdong Avenue, Yichang, Hubei 443003, P. R.China
Tel: +86-717-6369520, 6369558
Fax: +86-717-6370680
Email: aie@angelyeast.com
Related tags:
---
---