An Indonesian bakery rely on Angel for better business
June 28, 2019
By Sam Luo
Indonesian bakeries are using Angel Yeast combined with ultra-soft semi-vacuum bread improver to enrich the bread species and inspire stores.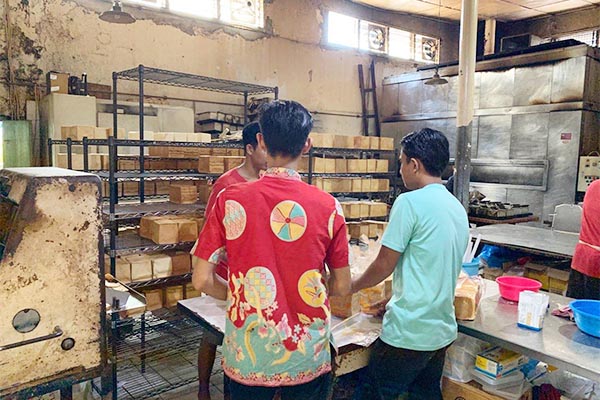 The story happens in a bakery in Makassar, Indonesia. Now the bakery has 3 stores producing sweet breads, toasts and sandwiches. The sweet breads are sold in its own store, while toasts are mainly sold to hotels and shops.
The boss of it is a descendant of Quanzhou, Fujian province in China. It has been over 40 years since he has run this company. He sticks to the quality of products and remains his original vision including technical skills.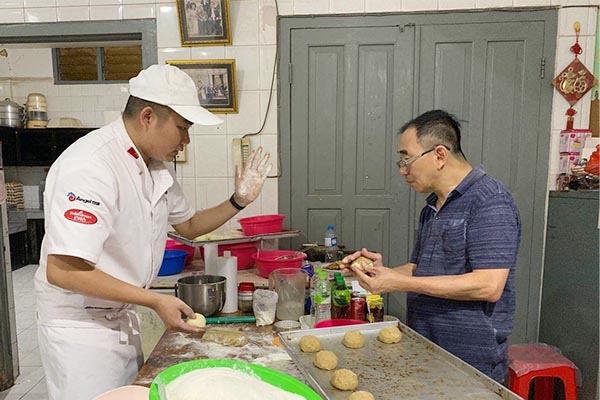 In recent years, he realized that the products are out of style, with no innovation in a highly competitive market. While the son of the boss, graduating from Australia, wants to vitalize the company. Thus he turns to Angel technical service.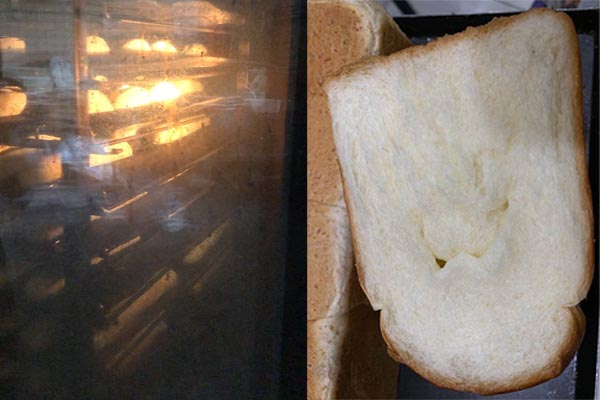 After knowing the demand, Angel suggests them to use Angel Yeast combined with ultra-soft semi-vacuum bread improver. Compared with the products before, customers appreciates that products with Angel improver is softer and whiter. Masters in Angel also made customers some new breads as mellow toast, cranberry whole wheat toast, coffee pineapple bun and other breads. They fell grateful for the new various products and the good service of Angel.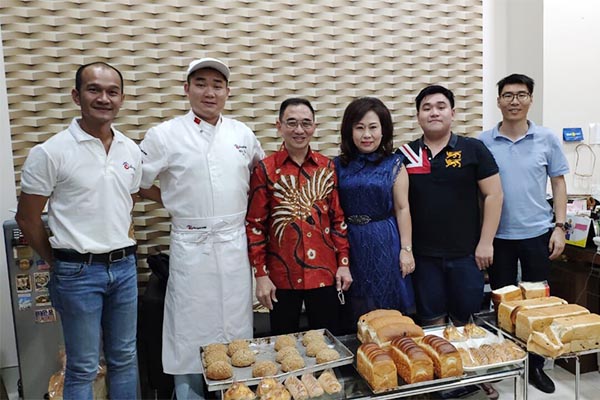 Where there is bread, there is Angel. Focusing on persistence and good service, Angel is constantly changing the global bread industry.
About Angel:
Angel Yeast Company is a high-tech listed company specializing in yeast and biotech. Product business covers Yeast and Baking, Yeast Extract-Savoury, Nutrition & Health and Biotechnology fields. It is one of the world's leading companies in the yeast industry. Angel has 12 holding subsidiaries and provides products and services for more than 150 countries and regions.
http://en.angelyeast.com
Press contact:
Angel Yeast Co., Ltd.
● Address: 168 Chengdong Avenue, Yichang, Hubei, P. R. China

● Tel: +86-717-6369520

● Fax: +86-717-6370680

● Email: aie@angelyeast.com
---
---