Angel attends Modern Bakery Moscow
March, 14, 2018
By Frank Yang
Modern Bakery Moscow is a 4-day event being held from 12th March to 15th March 2018 in Moscow, Russia. Angel Yeast Company attended this fair and mainly introduced Angel Yeast Russia factory in Lipetsk and Business & Technology center in Moscow during the fair.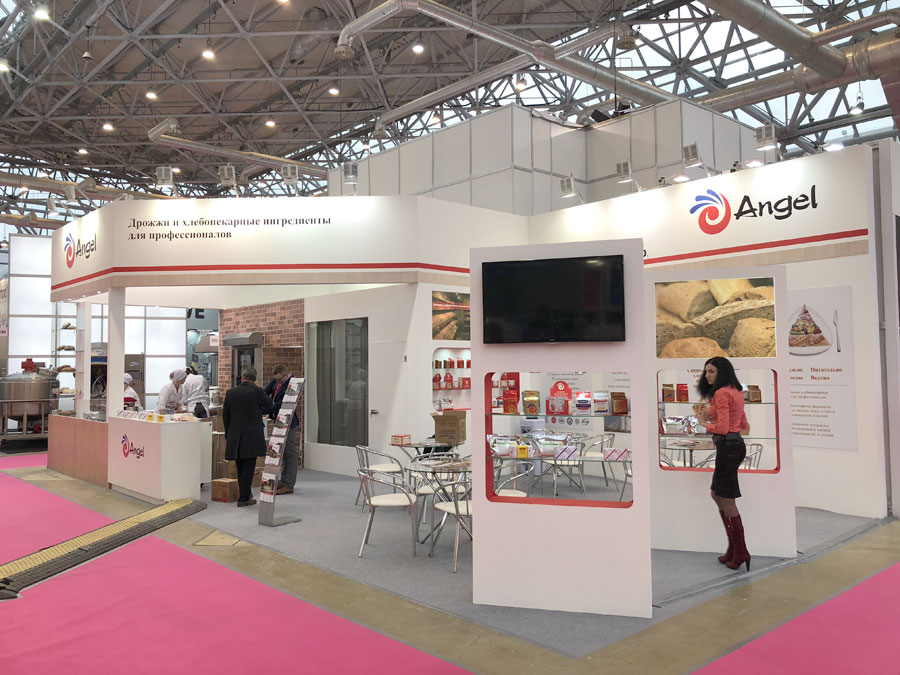 Modern Bakery Moscow is:
- A unique international platform for business development in the bakery and confectionery industry with more than 20 years of history
- One of the most significant business events of the bakery and confectionery and the leading specialized exhibition in this industry in Russia and CIS countries
- The only exhibition in Russia and CIS countries, the exposition of which covers the whole cycle of production and sale of confectionery and bakery products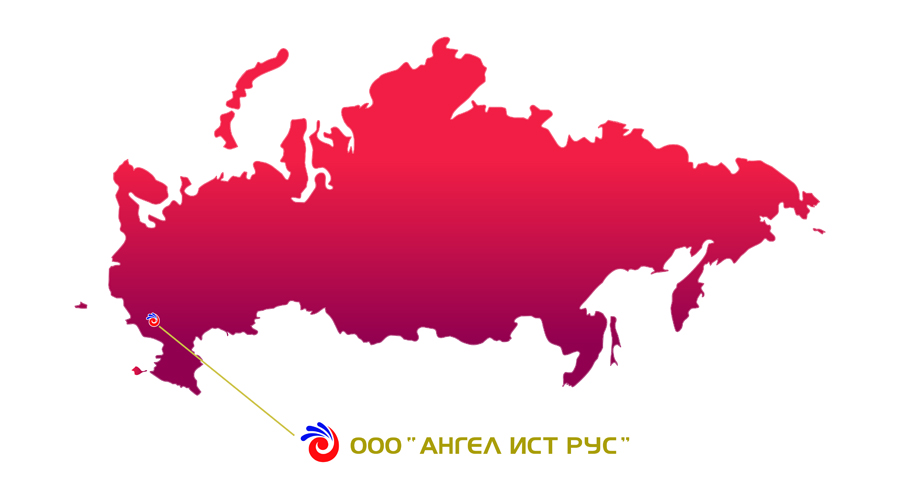 Angel Yeast Russia factory, been in operation in 2017, is Angel's second overseas factory (the first is Angel Egypt factory). It has established supply system for all Russia and CIC countries, logistics network of fresh yeast, meanwhile exporting products to Europe and Latin America. Angel Yeast's sales department is composed by salesman and bakery staff, serving the function of selling products, providing services and solutions.

Targeting the local market is Angel Yeast's important strategy for global business, which can provide agents and customers with faster and more suitable services.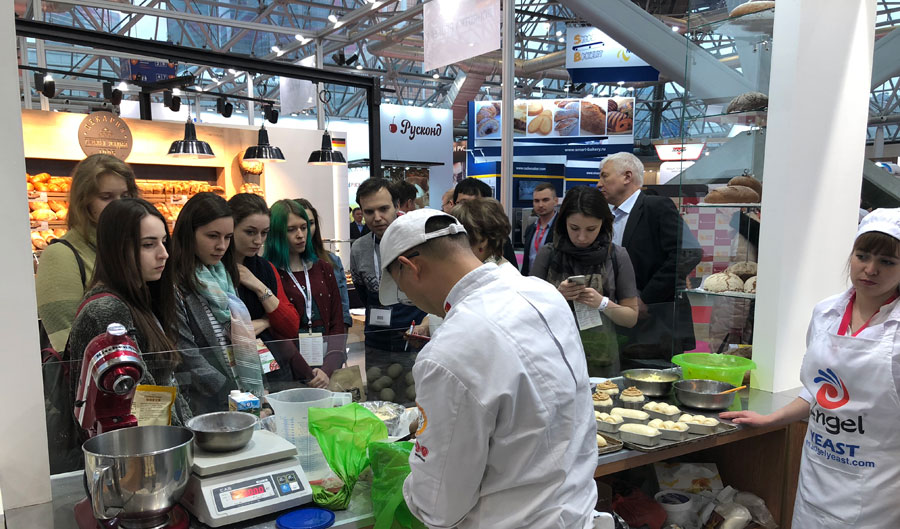 During the fair, Angel's bakery team, made up by China and Russia's bakers, gave a live demonstration to customers about making bread, such as rye bread, panettone and Angel's new bread products—sweet bread, soft European bread. This not only provided new baking ideas to customers, but also let them realize that Angel's products played a very important role in bakery.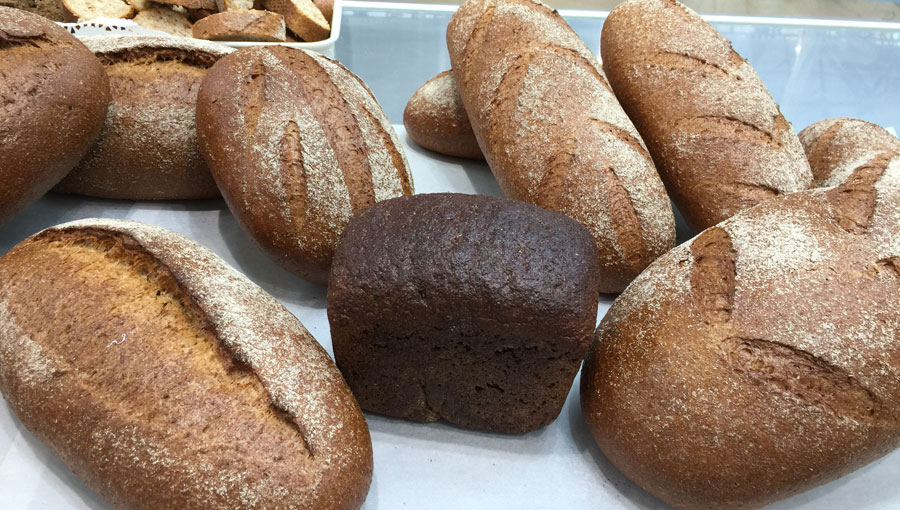 About Yeast & Baking
Angel Yeast has absorbed the essence of the global baking industry to build a baking service platform and to provide more comprehensive solutions for the baking industry.
● Promoting healthy bread in China and developing a full set of application technology to meet consumers' demands.
● Continuously innovating bread categories and new technology to bring new opportunities for the bakeries and bread factories.
● Catering to the needs of the industrialization and intelligentization of the baking industry to provide more comprehensive solutions.
● Providing training and technical services to meet the different needs of customers, users and consumers.
About Angel:
Angel Yeast Company is a high-tech listed company specializing in yeast and biotech. Product business covers Yeast and Baking, Yeast Extract-Savoury, Nutrition & Health and Biotechnology fields. It is one of the world's leading companies in the yeast industry. Angel has 12 holding subsidiaries and provides products and services for more than 150 countries and regions.
http://en.angelyeast.com
Press contact:
Angel Yeast Co., Ltd.
● Address: 168 Chengdong Avenue, Yichang, Hubei, P. R. China
● Tel: +86-717-6369520
● Fax: +86-717-6370680
● Email: aie@angelyeast.com

---
---