Angel Yeast Cup: the results are in
The final of fifth Angel Yeast Cup Contest for Chinese Dim Sum(CCFDS)started on August 11. 18 contestants and 21 units at home and abroad joined in this contest chasing for the championship.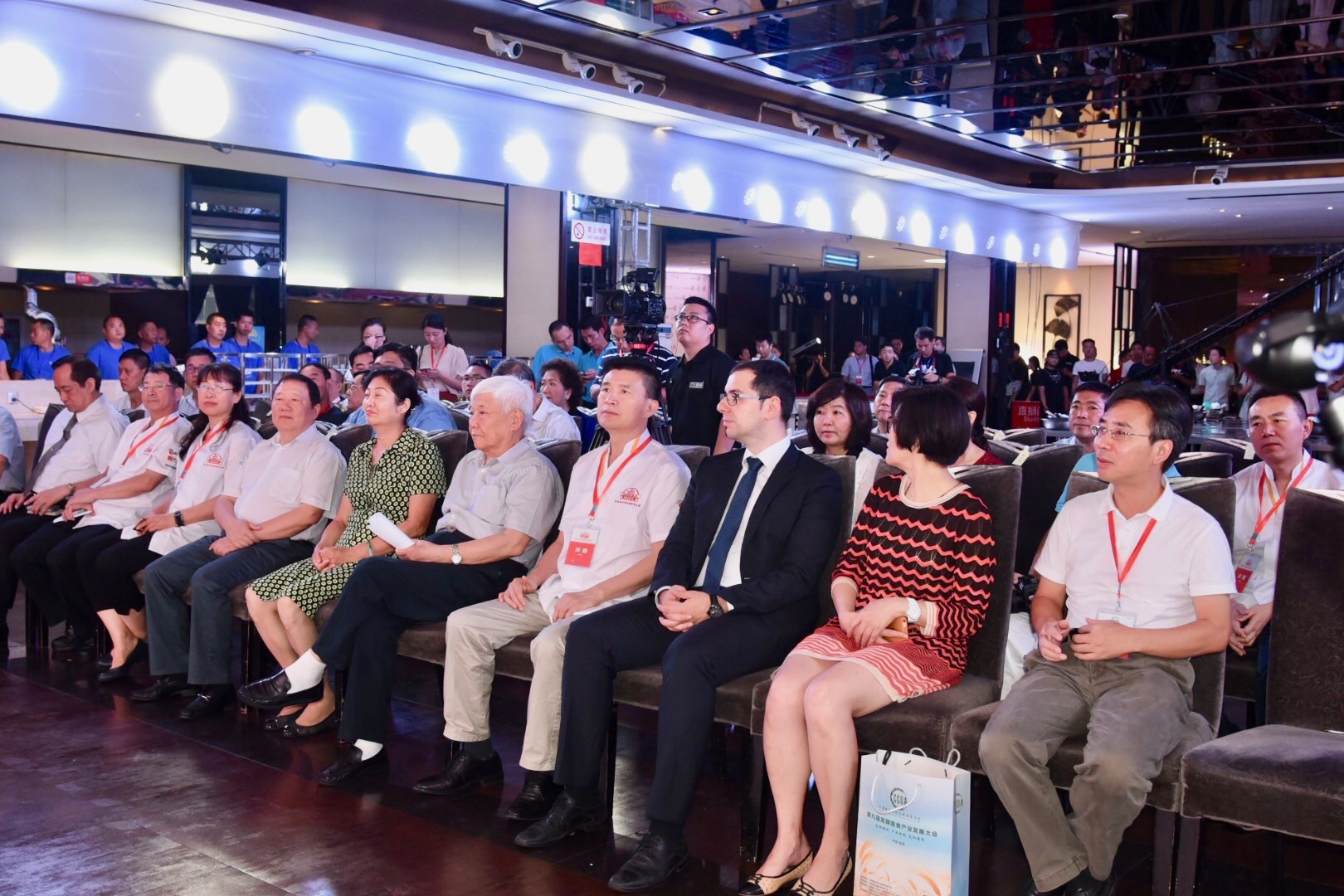 At 8:30am, the opening ceremony was held. All the contestants and units were ready for the contest.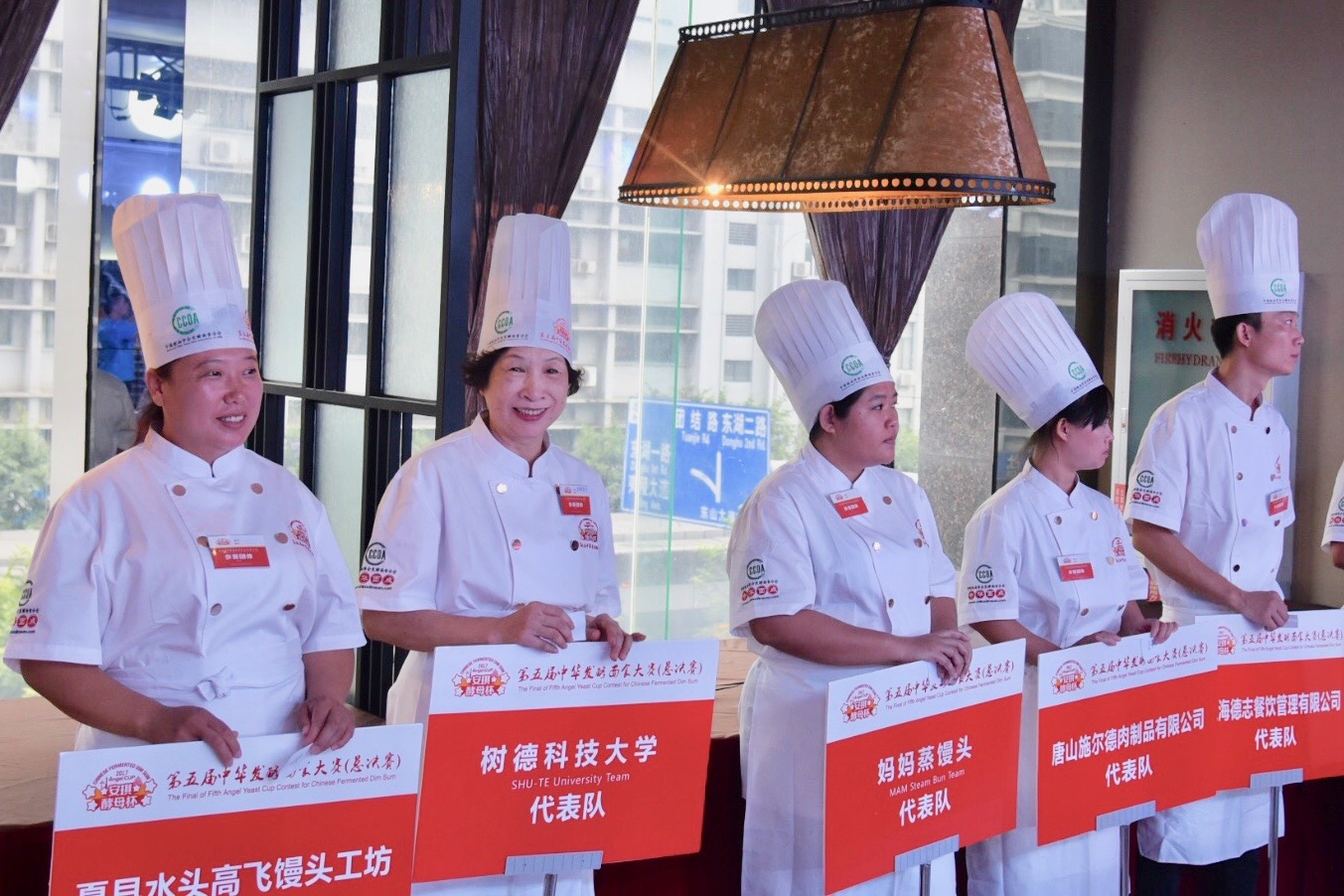 One contestant named Giovanni Trigona gave a speech in the opening ceremony. He comes from Canada. He showed his great interest in Chinese fermented dim sum. He also had great confidence of winning this contest.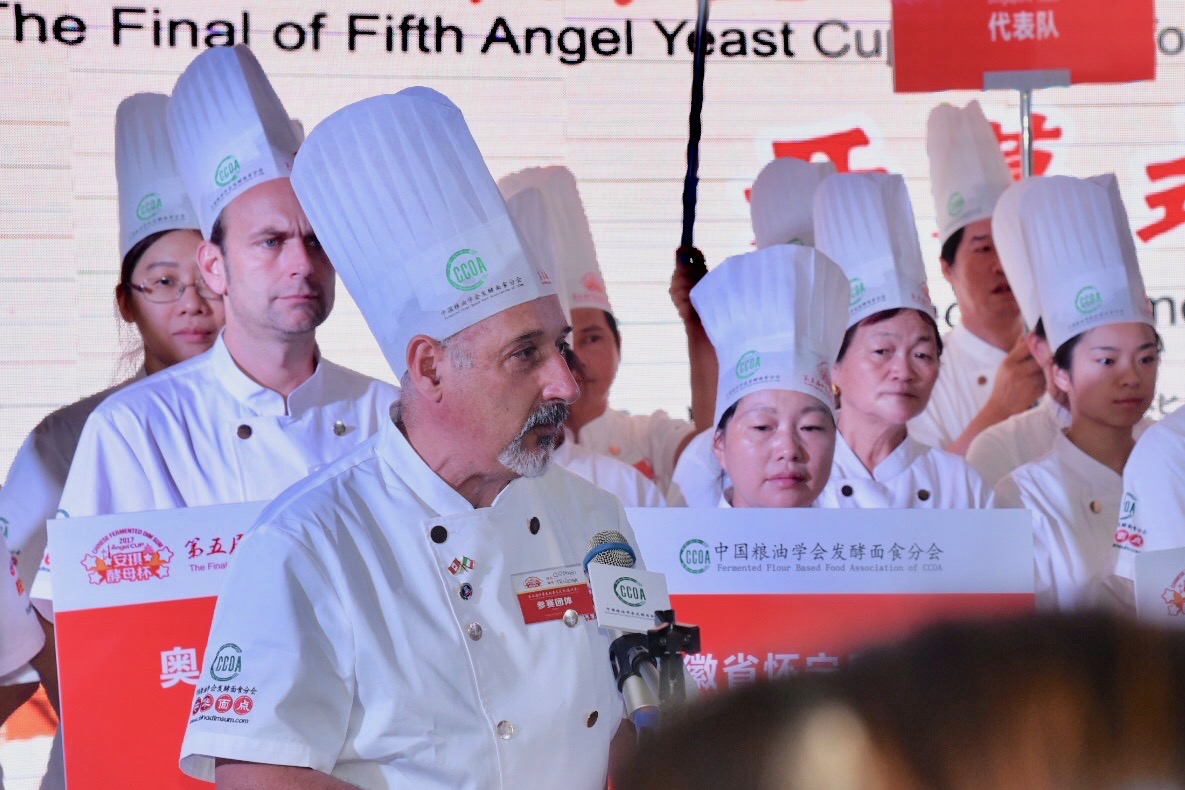 At 9:00am, the contest officially started. The contest held in the morning was the individual contest. After the host announced beginning of this contest, all the contestants went to this operating table and started to create their amazing products.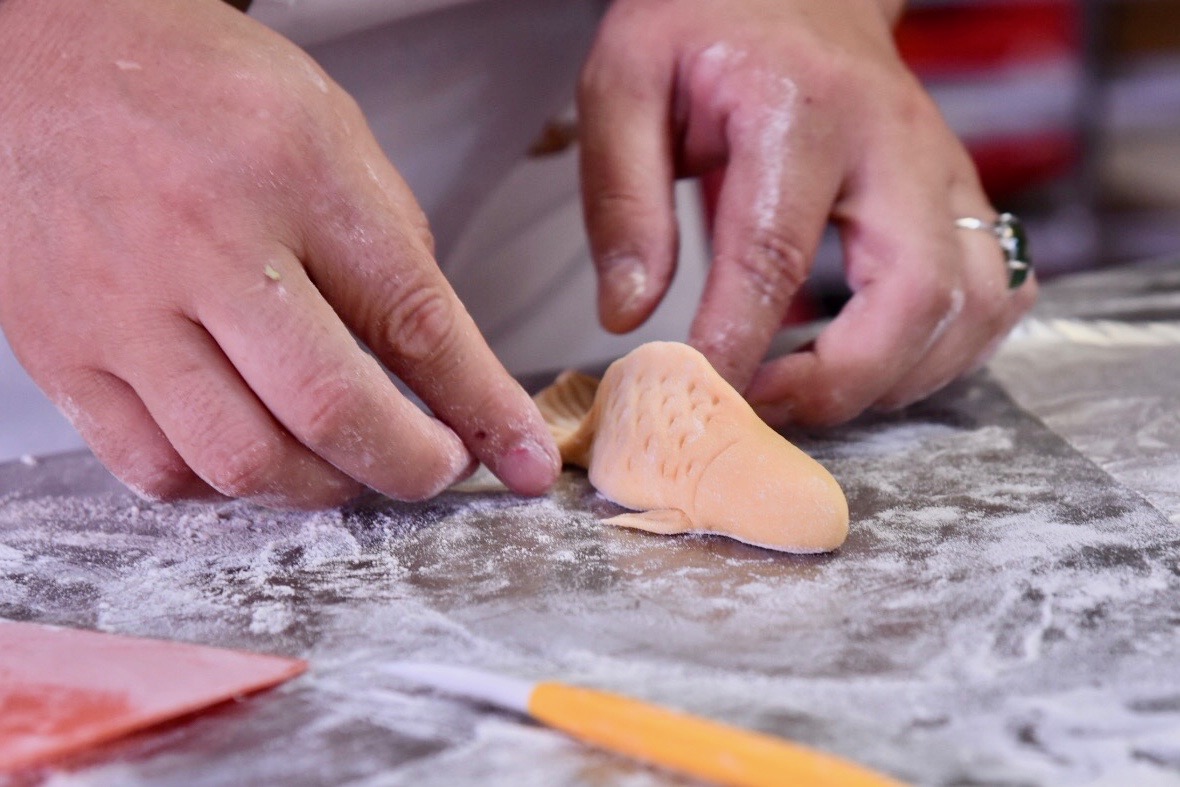 They were making full use of every minute to make their products unique and attracting.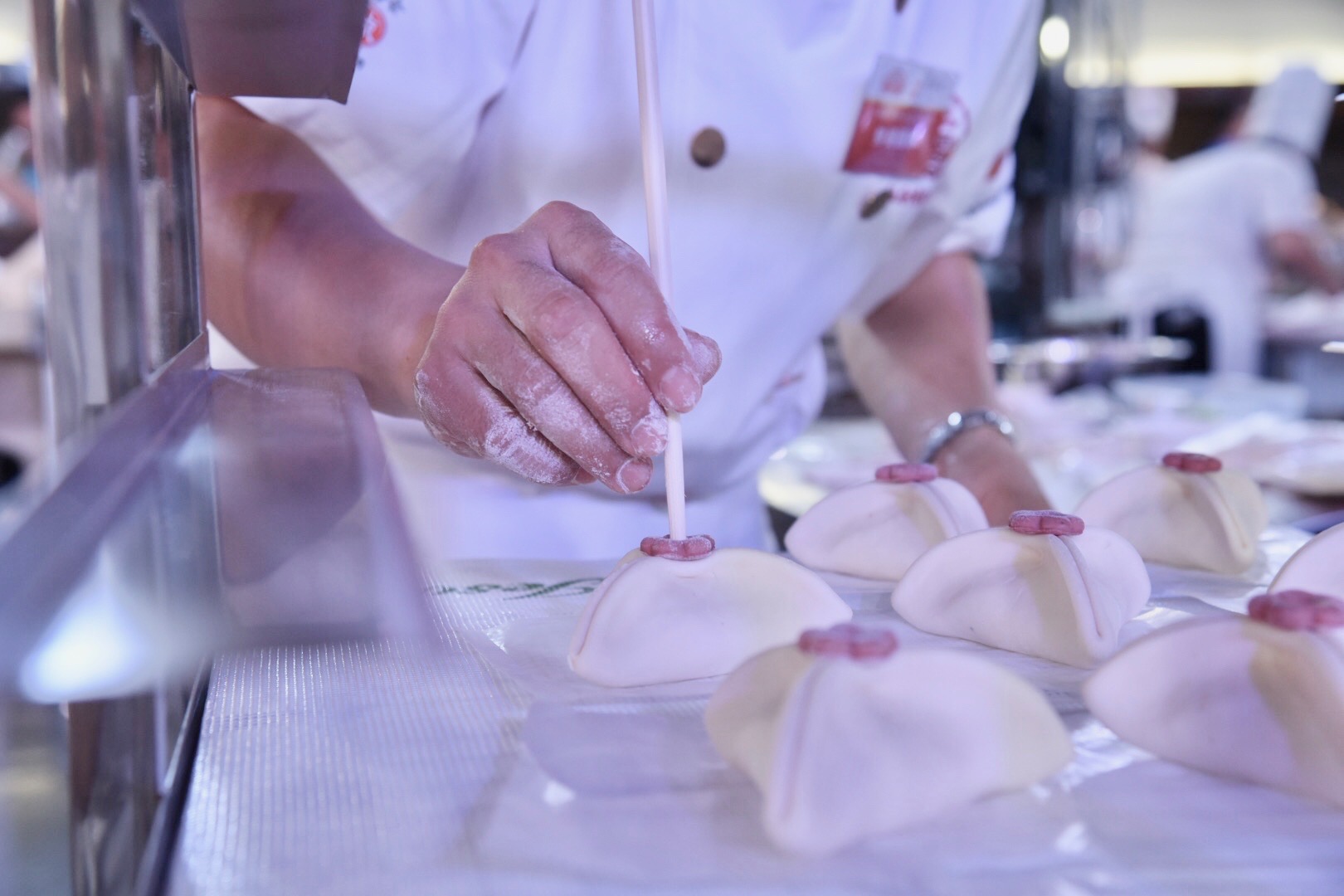 The group contest was held after lunch at 2:30pm. Every group member was working together to compete with others. There's only the championship in their eyes.
Final results:
Individual contest:

Cai Mengwen, from Taibei, won the championship (Left)
Lin Rongtao from Beijing was the runner-up (Middle)
Huang Kaili came in third place (Right)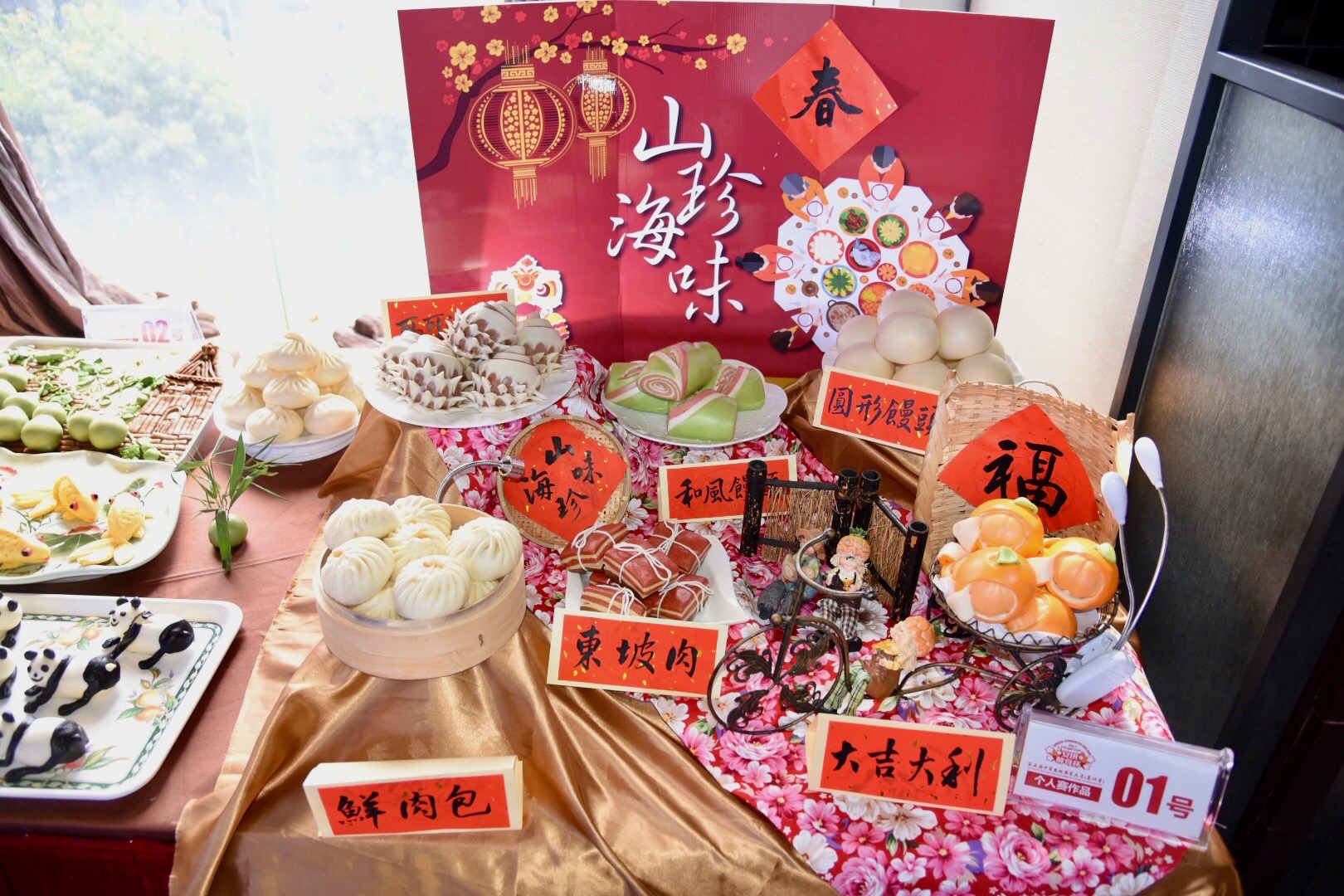 works of Cai Mengwen, Individual championship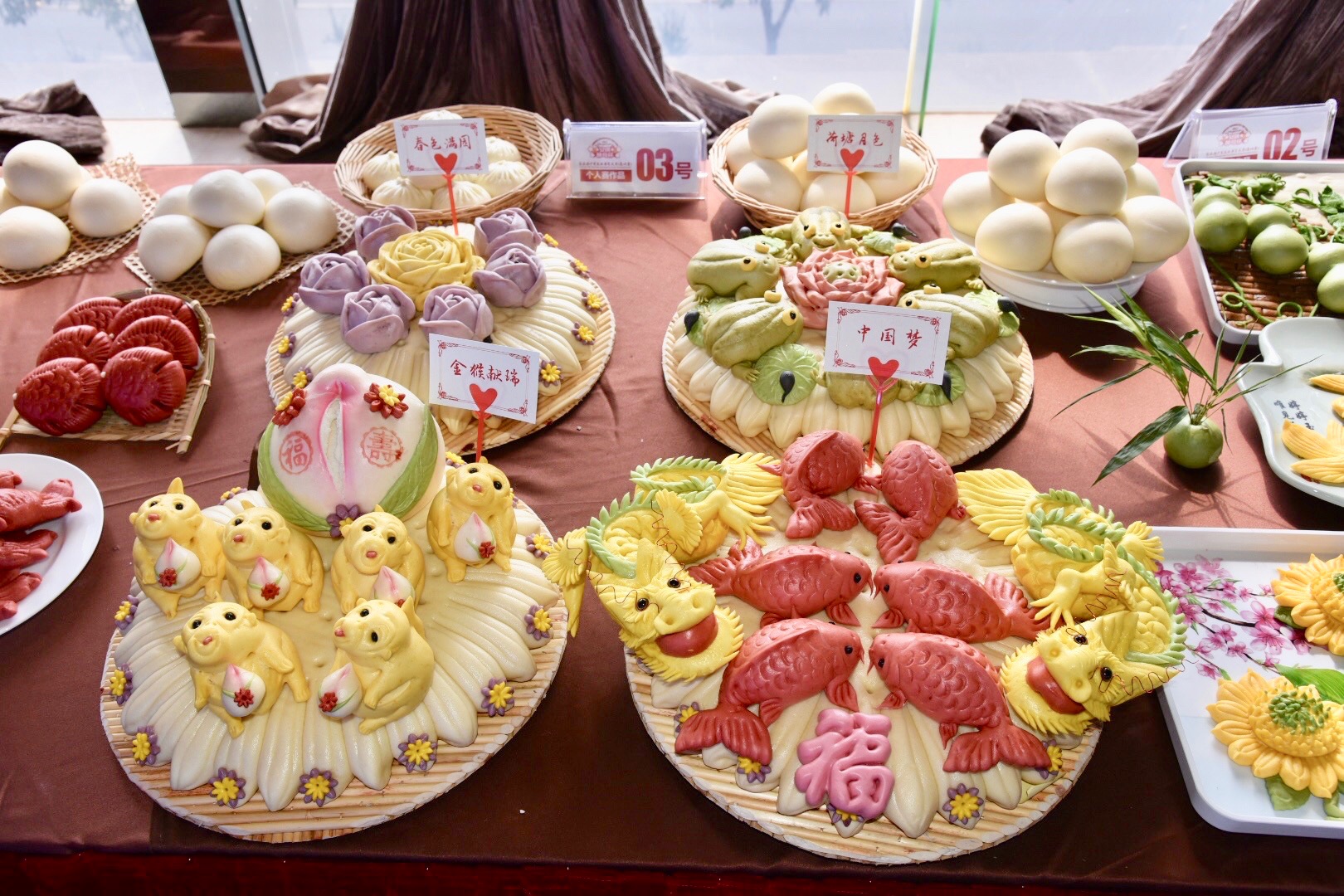 works of Lin Rongtao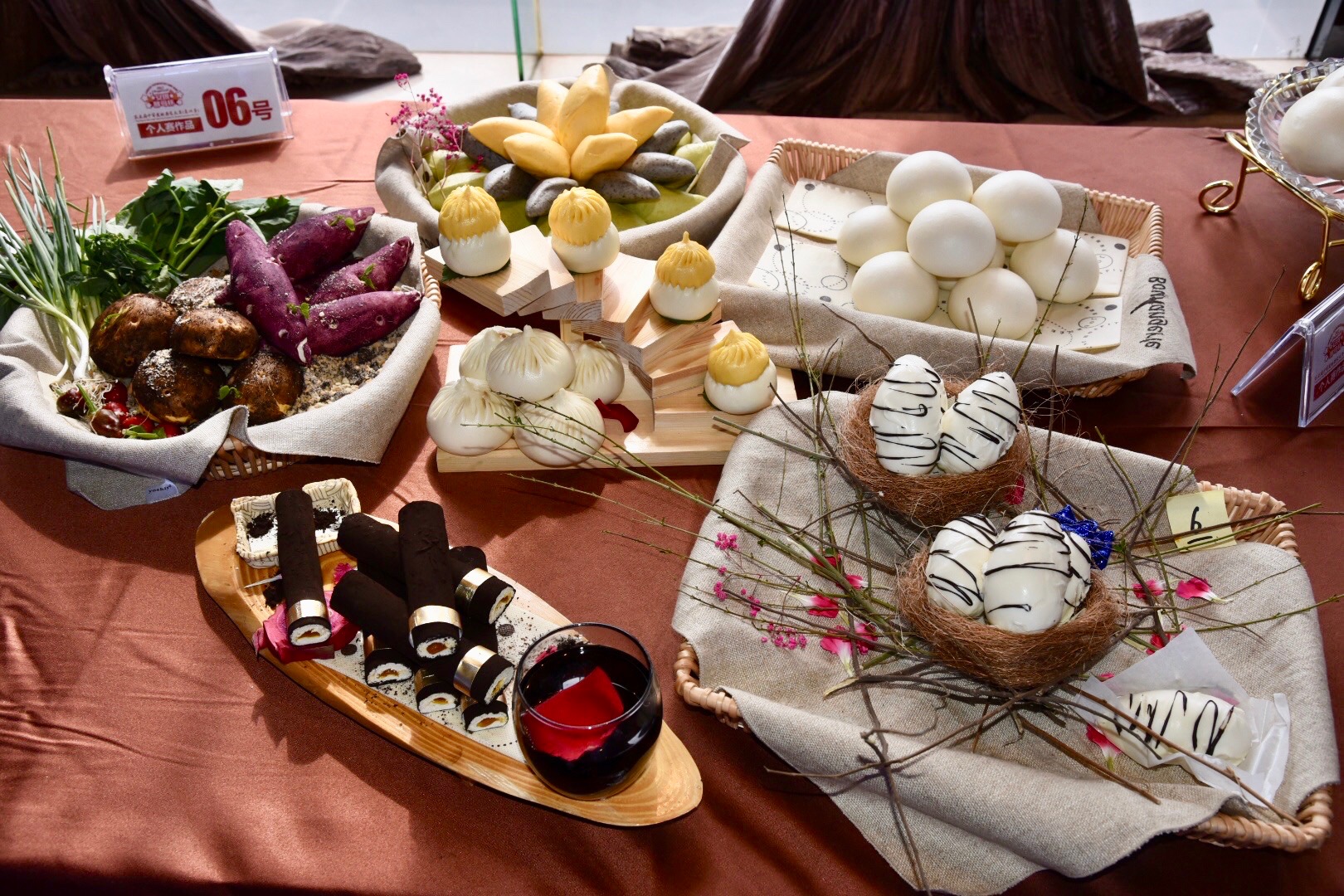 works of Huang Kaili
Group contest:

Gold Group Award: Changcha fermented dim sum industry Association Team (Left)
Silver Group Award: Tangshan shierde meat products company Team (Middle)
Bronze Group Award: MAM Steam Bun (Right)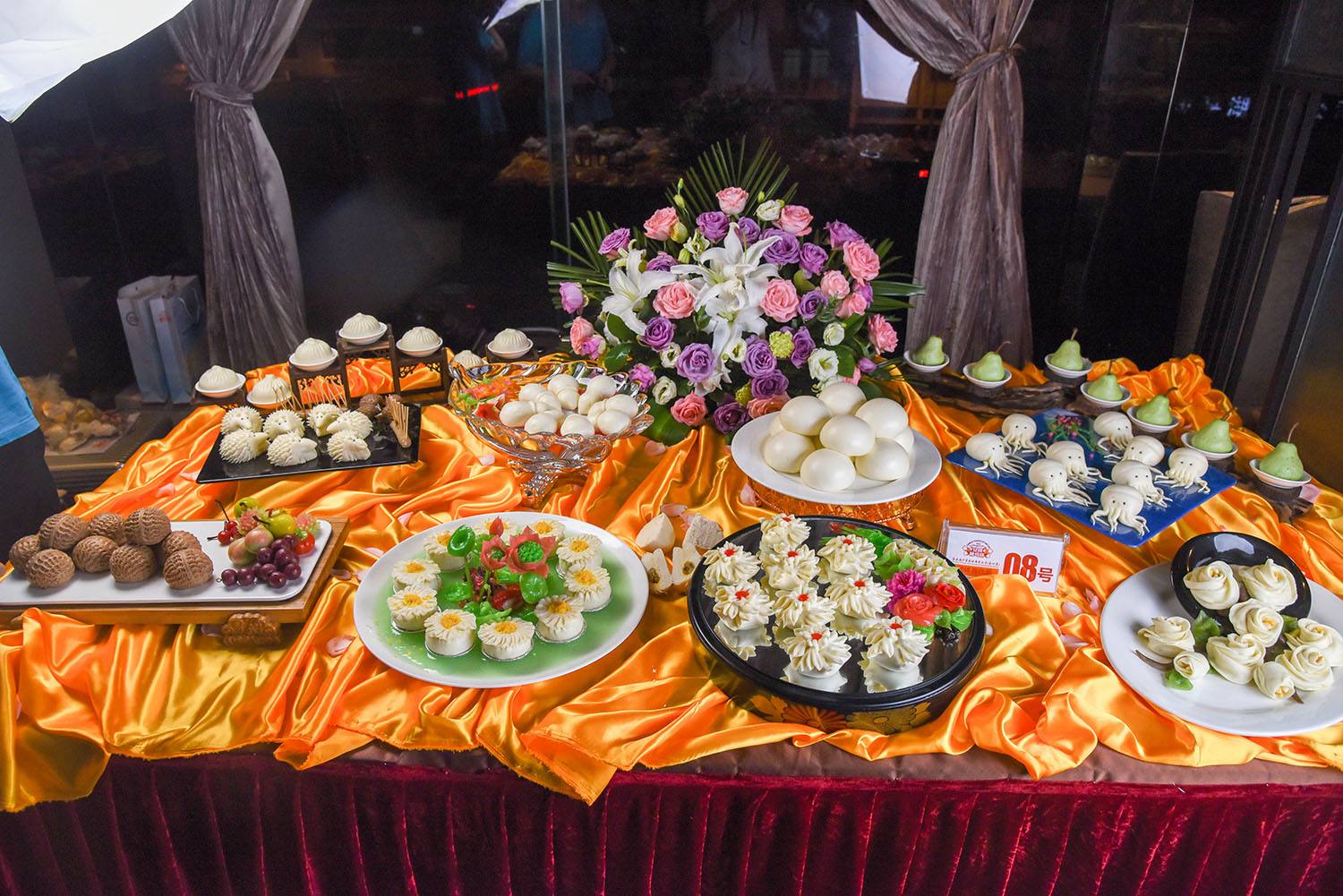 Gold Group Award: Changcha fermented dim sum industry Association Team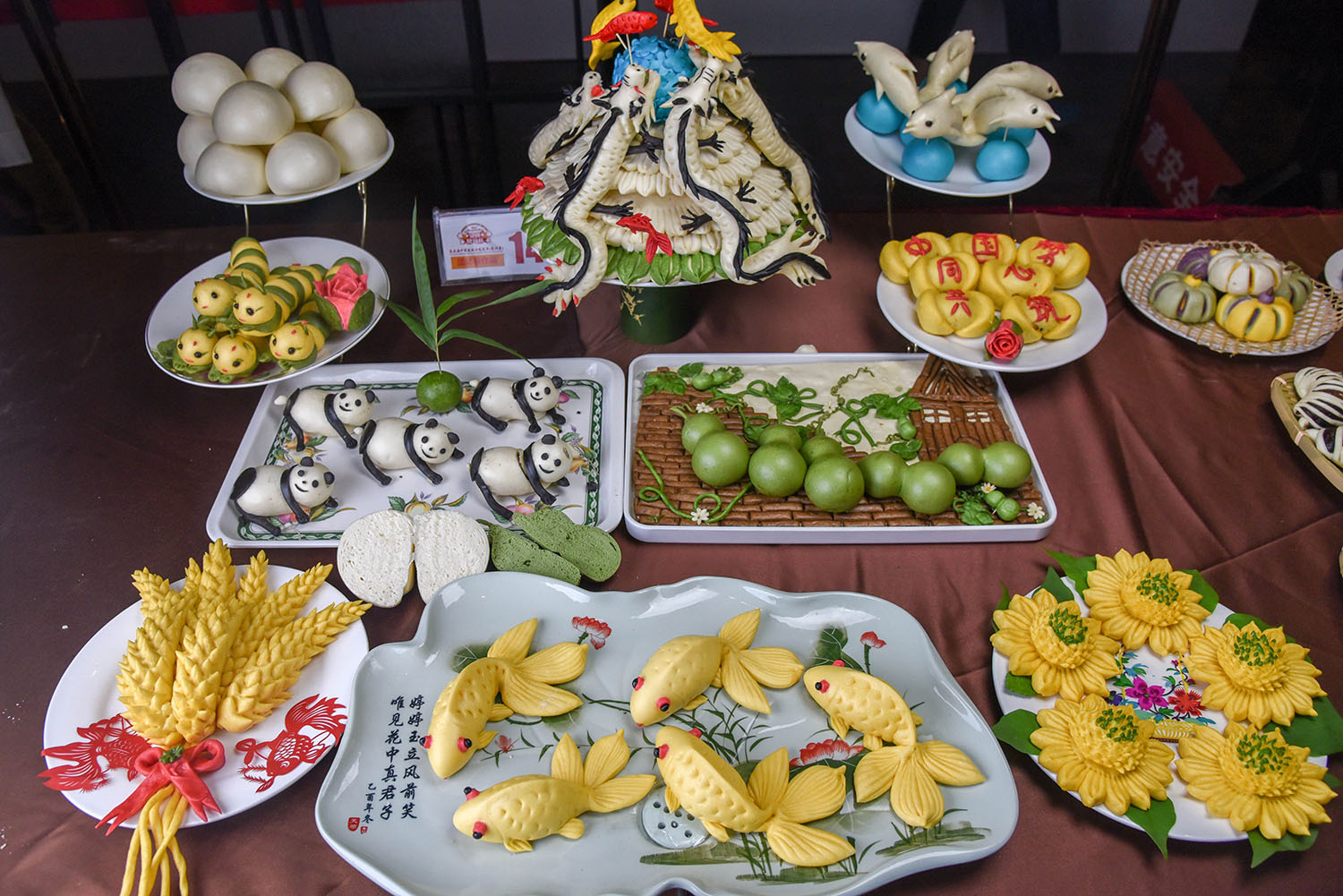 Silver Group Award: Tangshan shierde meat products company Team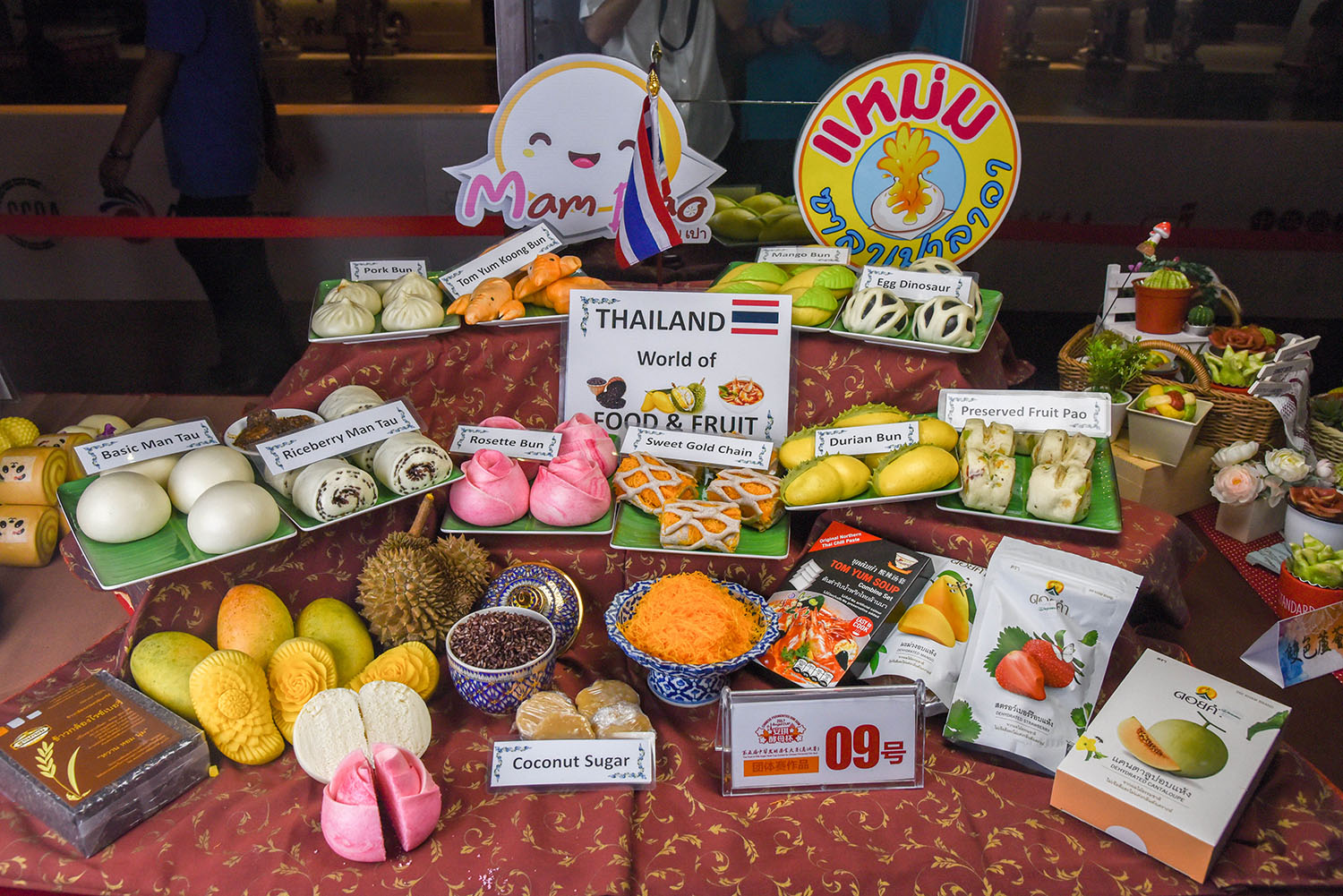 Bronze Group Award: MAM Steam Bun from Thailand
After the award presentation, we have interviewed some contestants and persons from the Association.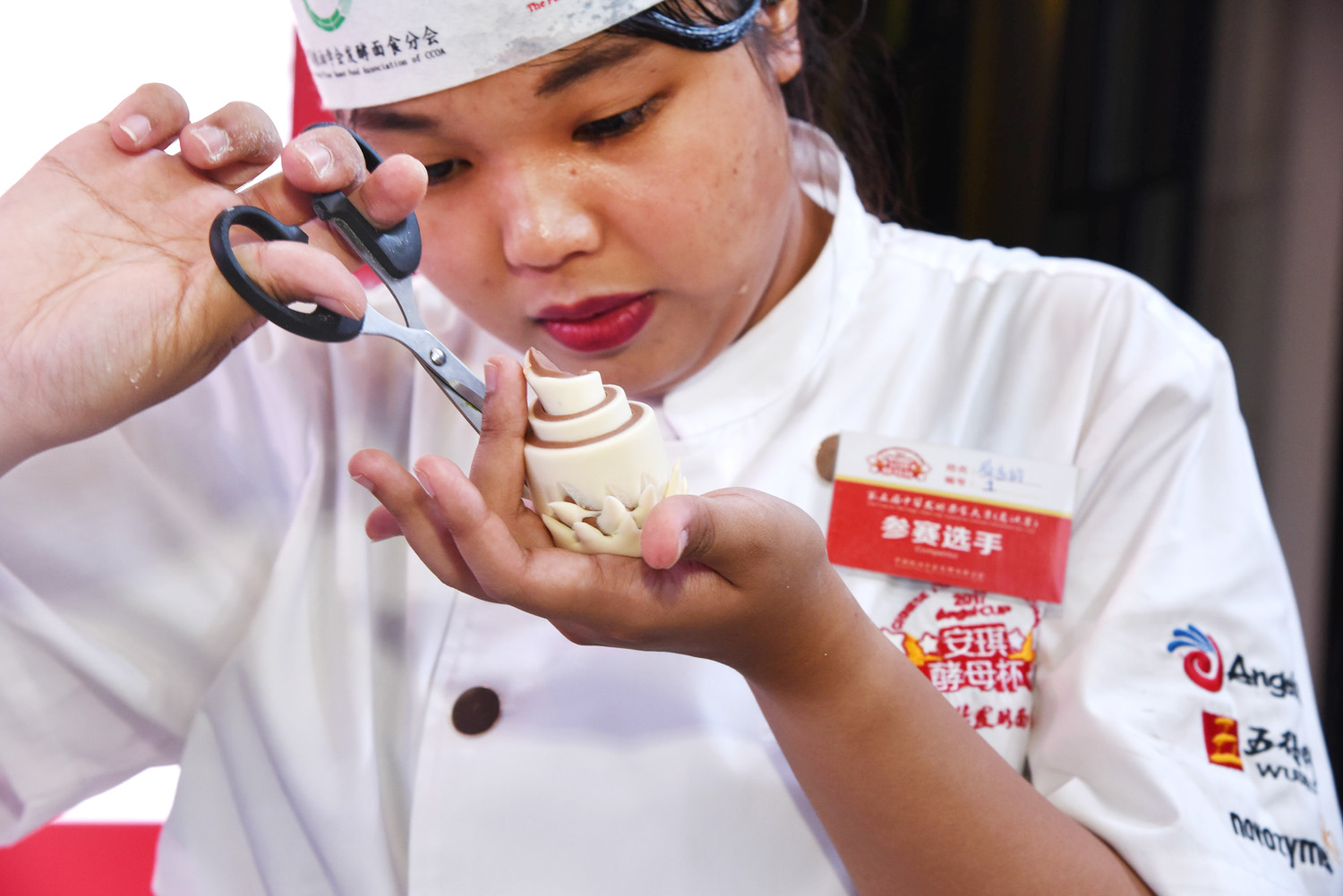 Cai Mengwen, the champion of the individual contest
Cai said: "Right now, I am a junior student in Shu-Te University. This is my first time to join in this contest. I never expect that I can win the championship. I just tried my best… My idea of making these products is paying attention to the savory, style, but the most importantly is health. I want to make healthy dim sum and make it popular in this world. Finally, I want to give my thanks to my teachers, my family and my friends."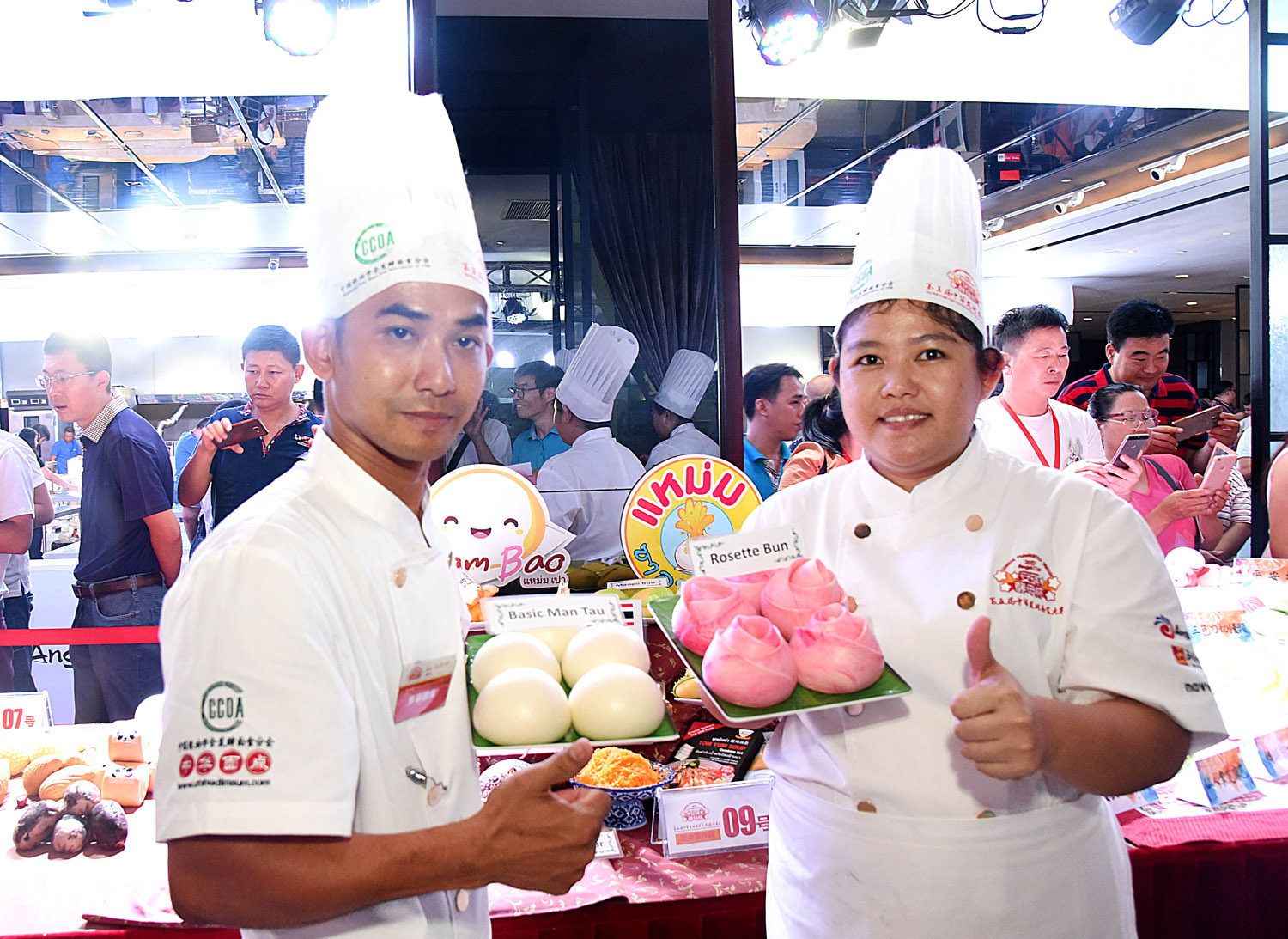 MAM Steam Bun from Thailand won the Bronze Group Award.
Mr.Jumpol, the leader of Thailand team said: "As you can see, our product theme is 'world of food and fruit'. Thailand abounds with fruit and the dim sum is also very famous. We want to combine this two together. That's why we brought our Thai fragrant rice and dried fruit from our country. This contest is forml and challenging. We are all impressed.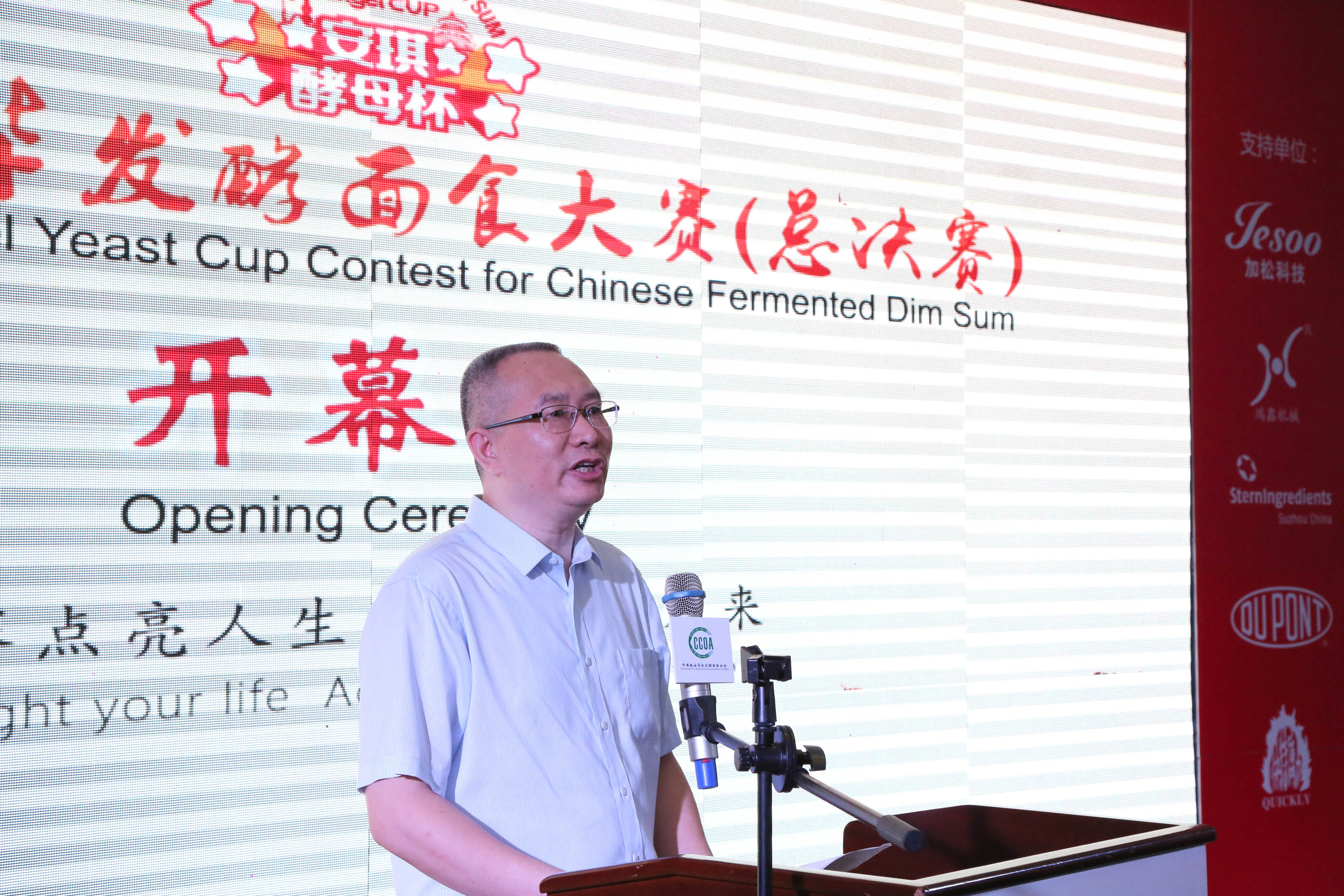 "Chinese dim sum is nutritious, tasty and easy to make. It is the healthy food worthy to be globally generalized," said Yang Zizhong, Vice President, Secretary-General of Fermented Flour Based Food Association of CCOA.
"We want Chinese fermented dim sum to go out to the world and be known by everyone and it depends on technological innovation and products update. For the dim sum industry, the exchange between practitioners is a key part, which is also the original intention of holding this contest," said Yang.
more information, move to the offical website of the contest.
Related tags:
---
---