Angel Yeast, the Instructor behind the Medal Winner of World Bakery Championship
April 19th, 2019
By Frank
During China International Contest of Craftsmanship, Russian Baker Chef Natalya won silver medal; while in 44th World Contest of Craftsmanship, Chinese bake master Cai Yeshao won gold medal; in 48th UIBC, Yang Xiongyu and Zhu Yufei won first and second place respectively. Behind these world championship medal winners, we can find the same Chinese "instructor", Angel Yeast, who just started second fabrication facility abroad in Russia.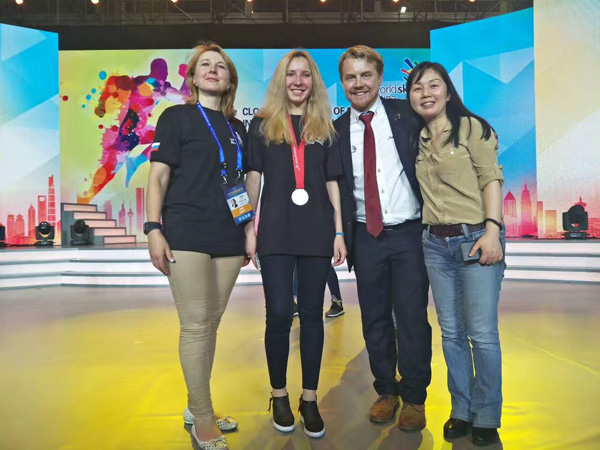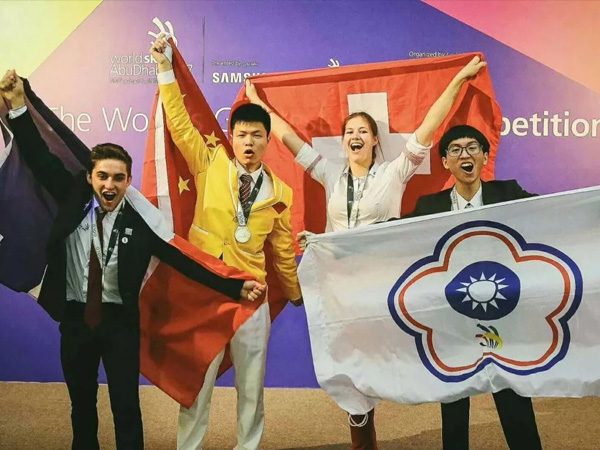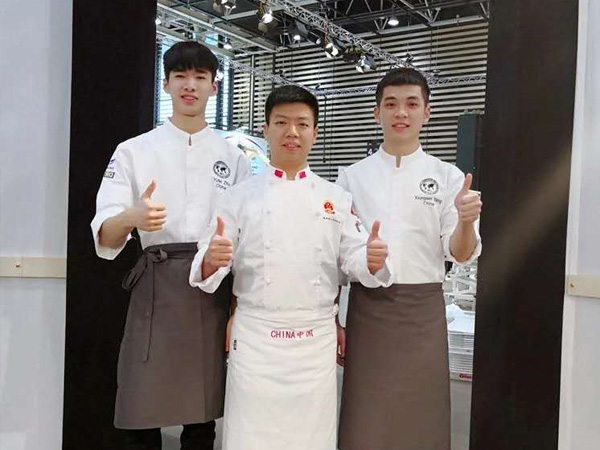 ■ Committed to enhance the whole industry ■
Angel Yeast is one of the largest yeast producers in the world. For more than 30 years, the company is servicing customers in more than 150 countries and regions with her premium yeast and further processed yeast products, who is always committed in developing bio-technology to create healthy life and always aims at becoming international and professional bio technology company.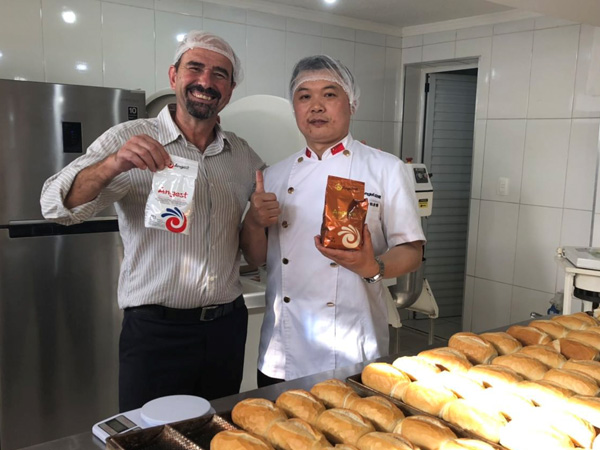 In bakery industry, Angel always dedicates herself in sustainable development as the leading company.
The company is Chairman Unit of both Baker Branch of China Bakery and Sugar Industry Association and Fermented Flour Product Branch of China Grain and Oil Society, and shoulders the responsibilities of two Secretariats at the same time.
Angel held or initiated many events of this industry, like Bakery Forum of Russia, Bakery Contest of Algeria, Contest of Bread China, Constest of Chinese Ferment Foods, Peak Forum of Pastry industry. These events have exerted great influence inner industry.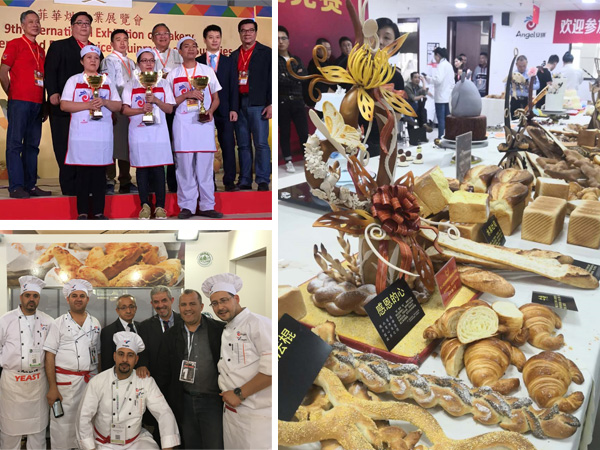 Angel has held over hundred training courses of all kinds together with other organizations, which brought up thousands of first class pastry and bake chefs for China, Southeast Asia, South Asia, Africa, Middle East and other regions. She also supports her trainees to start their own bakeries, which created many famous chain stores. She also provide technical services to many famous chain store brands and got praise unanimously.
■ Global wisdom creating first class teach staff ■
3 years ago, Angel Bake Master Liao Jinzhong won prize in IBA, and 3 years after, he assist the Chinese team in capturing the gold medal in UIBC as a coach.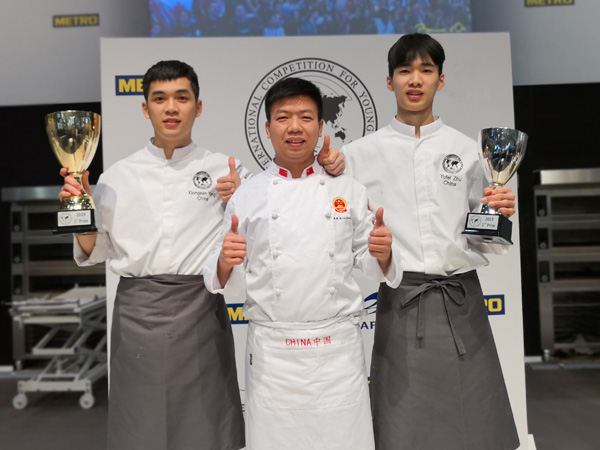 Angel services the industry by the experiences accumulated at global high level platforms.
This is an example of global wisdom servicing bakery of Angel.
The company integrated world class bakery technologies and application capacities by cooperating with internationally famous entities like Bakadrin, Sonneveld etc and introduced a number of experts both from China and abroad. More than 100 professional bake technicians of the company keep servicing the users closely. Their precise understanding and mastering of this industry enable them to provide technical services more precisely and more efficiently.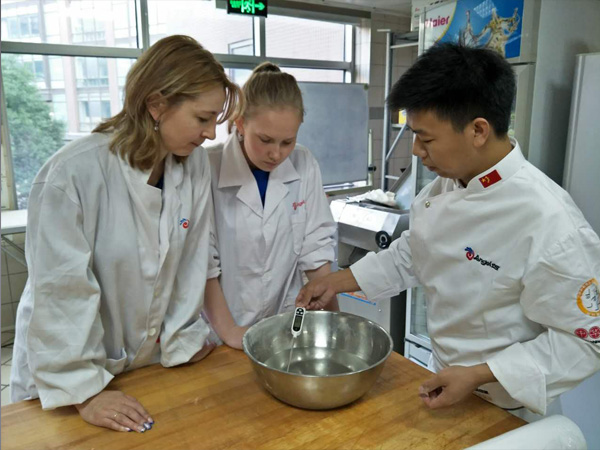 There are never teaching materials for International Bakery Contest. But Angel broke this rule, they summarize and edit into books according to their own knowledge and experiences and update every year. The trainees even say, how can we get no medals with such professional instruction.
■ Optimize the platform equipment closely following users ■
In the bakery center, 33 trainees from around Hubei Province will have one week pastry training programs and they will learn more than 30 types.
Trainees say, if you want to learn something useful, you have to come to Angel, though there are many similar training courses around China.
Professional high level platform is a must for training pastry and bake masters.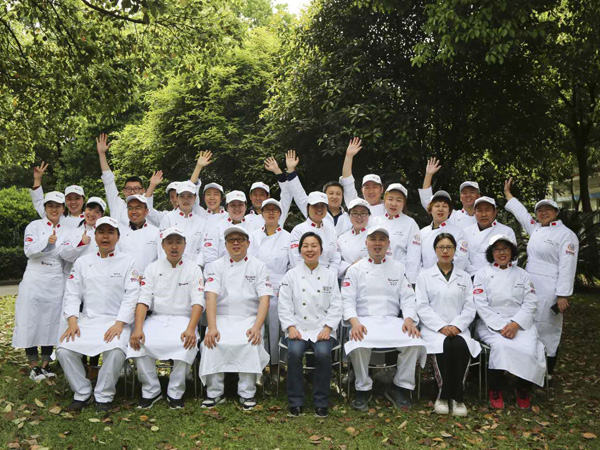 Except dense sales network, the company established regional training centers in Cairo, Manila, Beijing, Shanghai, Chengdu, Guangzhou, Wuhan, Shenyang, Yichang and other cities. Company also cooperated with trade organizations abroad to gradually establish matrix-like world covering training platforms.
These training facilities are all equipped with professional and first class tools, which can satisfy all inclusive training purposes.
Russian bake chef Natalya, silver medal winner of 2017 Contest as mentioned before, accepted training courses in Beijing center especially. Cao Yeshao, Yang Xiongsen and Zhu Yufei above mentioned, all accepted training programs based at Angel Training centers.
■ Innovation drive and enrichment of product combination ■
The world champion of UIBC, Yang Xiongsen said, the yeast of Angel company is quite stable during dough fermentation and the bread outcome is excellent.
High quality material is the base of creating good works. Angel brand means not only yeast but also superb food ingredients to customers. The product tag of natural, healthy, nutritious, delicious, is the reason why customers trust Angel.
Every customer demands differently, the demand of customer is always the drive for Angel's innovation.
In this most specie diverse kingdom of Yeast, Angel has 6 types yeasts just for bread, there are more than 30 choices when counting in the specs.
Except yeast, Angel also developed more than 20 food ingredients including bread improver, premix, puffing agent and others.
The more and more enrichment of Angel product combination, is helping the users more competitive.
About Yeast & Baking
Angel Yeast has absorbed the essence of the global baking industry to build a baking service platform and to provide more comprehensive solutions for the baking industry.
● Promoting healthy bread in China and developing a full set of application technology to meet consumers' demands.

● Continuously innovating bread categories and new technology to bring new opportunities for the bakeries and bread factories.

● Catering to the needs of the industrialization and intelligentization of the baking industry to provide more comprehensive solutions.

● Providing training and technical services to meet the different needs of customers, users and consumers.
About Angel:
Angel Yeast Company is a high-tech listed company specializing in yeast and biotech. Product business covers Yeast and Baking, Yeast Extract-Savoury, Nutrition & Health and Biotechnology fields. It is one of the world's leading companies in the yeast industry. Angel has 12 holding subsidiaries and provides products and services for more than 150 countries and regions.
http://en.angelyeast.com
Press contact:
Angel Yeast Co., Ltd.
● Address: 168 Chengdong Avenue, Yichang, Hubei, P. R. China

● Tel: +86-717-6369520

● Fax: +86-717-6370680

● Email: aie@angelyeast.com
Related tags:
---
---