Guinean President Conde: Let Angel's Products Benefit More People in Guinea
Sept. 6, 2018
By Liu Yongbo
At 3:40 pm on September 5, 2018, Angel Yeast welcomed the first African president. Guinean President Alpha Conde and the presidential delegation accompanied by the leaders of the CPC Hubei Provincial Committee and the CPC Yichang Municipal Committee visited Angel.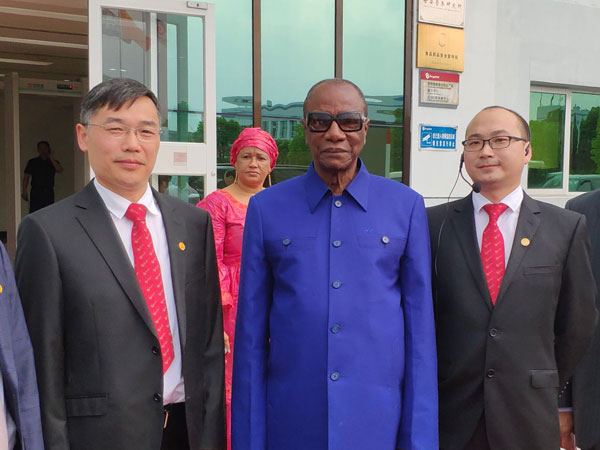 Accompanied by Xiao Minghua, the General Manager of the group company, President Conde visited the exhibition hall of the Angel Bio-industrial Park. This exhibition, which is similar to a small yeast science centre or museum, brought President Conde's knowledge of yeast. Liu Yongbo, sales manager of West Africa and South Africa, introduced the history of yeast, the use of yeast in modern times, Angel's history and culture, products, technology and international market to President Conde in fluent French.

Little yeast can make a global industry, which has aroused the interest of President Conde. "What are the varieties of your yeast products?" "What kind of raw materials are your bread made from? Can wheat flour work?" "Can Angel's yeast products be suitable for the consumer market in Guinea?" President Conde asked detailedly.

Xiao Minghua replied that Angel constantly explores sub-regions and market segments, and uses diversified products to meet the needs of different regions, and launches a series of product solutions for sweet bread, baguette, Arabian cake and Nang. At present, Angel's products have been sold to more than 150 countries and regions. Africa is one of Angel's most important markets. Angel has built its first overseas subsidiary in Egypt and Angel's products have been sold well in Guinea.

President Conde said that it is necessary to deepen cooperation and let China's quality products, advanced technologies and health concepts benefit more people in Guinea.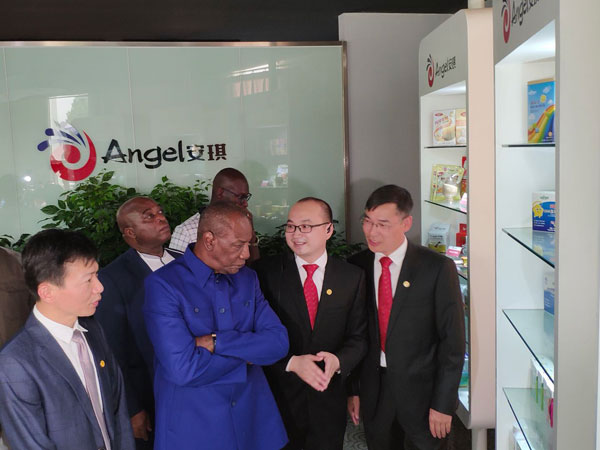 About Angel:
Angel Yeast Company is a high-tech listed company specializing in yeast and biotech. Product business covers Yeast and Baking, Yeast Extract-Savoury, Nutrition & Health and Biotechnology fields. It is one of the world's leading companies in the yeast industry. Angel has 12 holding subsidiaries and provides products and services for more than 150 countries and regions.
http://en.angelyeast.com
Press contact:
Angel Yeast Co., Ltd.
● Address: 168 Chengdong Avenue, Yichang, Hubei, P. R. China
● Tel: +86-717-6369520
● Fax: +86-717-6370680
● Email: aie@angelyeast.com
---
---