New recommendation: Angel Tetra Pak packaged semi-dry yeast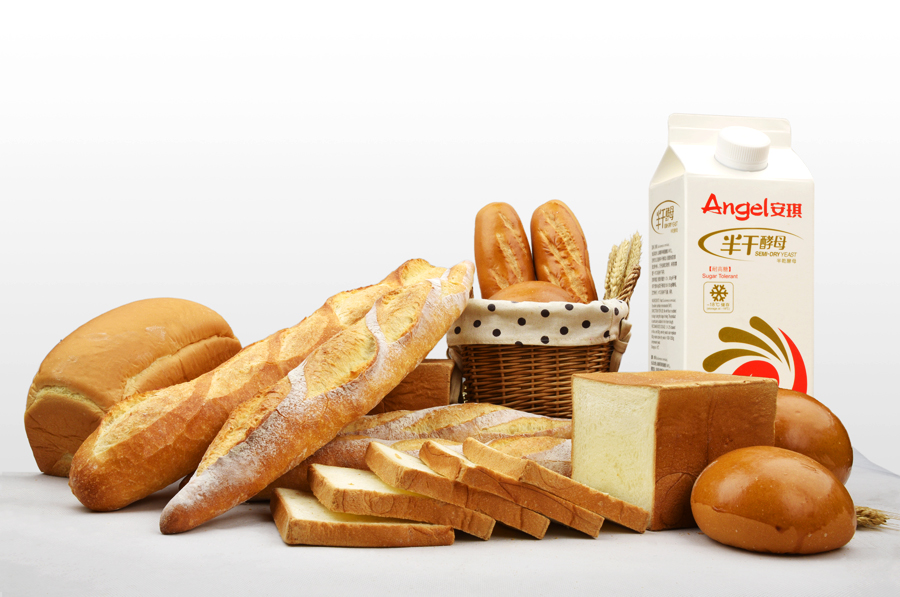 At Shanghai International Baking Exhibition in May, Angel has launched the wholly new Tetra Pak packaged 500g semi-dry yeast. As it has reusable top opening, it is convenient to pour out and reseal, which is hygienic and easy to use. It is especially suitable for users like pastry bakeries, restaurants and hotels.

Do you have any idea of semi-dry yeast ?

Semi-dry yeast is granule shaped with round 20% moisture. Semi-dry yeast possesses not only characteristics of fresh yeast like good ferment flavor, strong activity, but also of dry yeast like fluidity, easy to mix with dough, stable within shelf life. It is to be frozen under -18℃, whose shelf life can reach to 2 years. And no vacuum package is needed.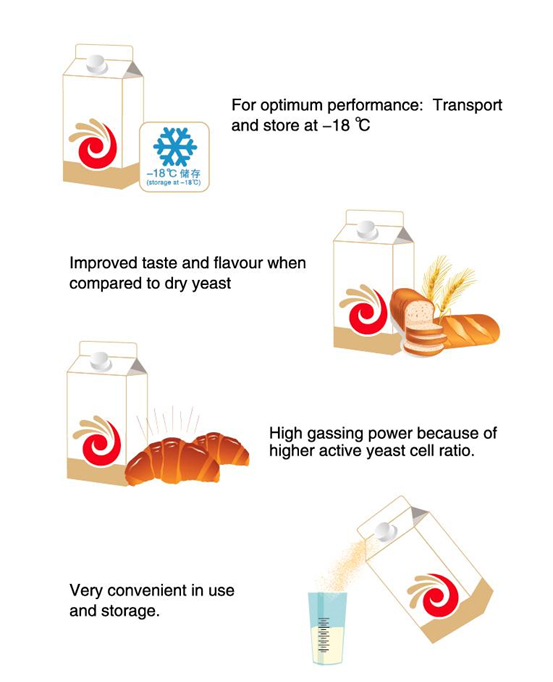 ● Comparing with dry yeast, it has higher cell living rate, better flavor. It also possesses same fluidity like dry yeast, which is easy to weigh and use.

● Compared with fresh yeast, it has much longer shelf life with little activity loss, which is 2 years under -18℃.

● It is suitable for frozen dough, which can prolong dough life.
​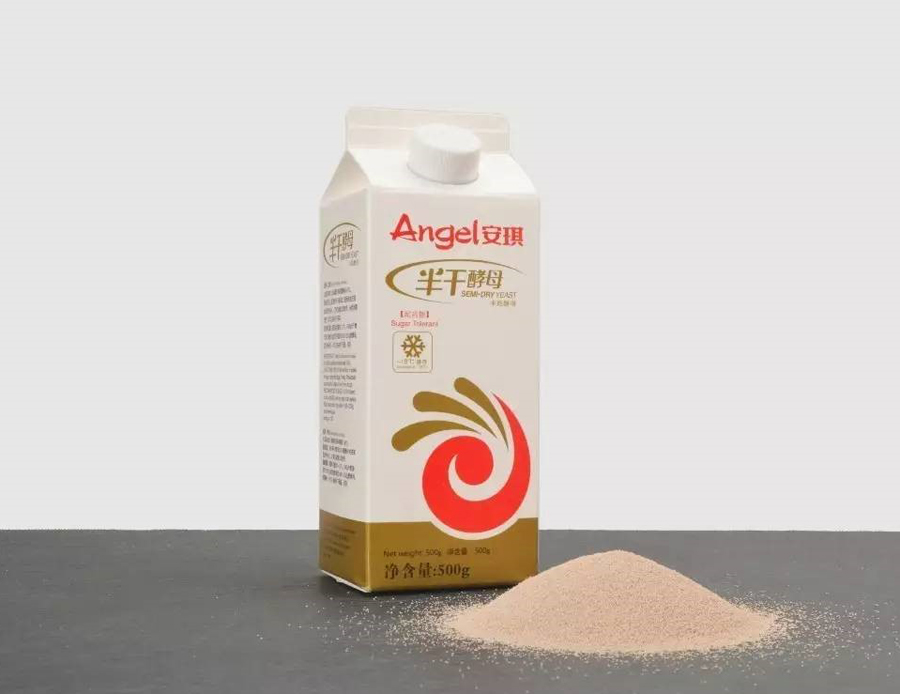 Usage: the following using methods
● It mixes the semi-dry yeast with flour directly after taking out of ice box without defrost, which can avoid temperature rising.

● It can be added during later stage of flour mixing to enhance the stability and shelf life of frozen dough.
Use up once after opening. If not, please seal and store at -18℃to -23℃ immediately.

Add 1% against the weight of flour
● 500g semi-dry can replace 500g instant dry yeast.

● 500g semi-dry can replace 1-1.25kg fresh yeast, and the water added is to be adjusted according to dough.
Store and transport at -18℃
● Semi-dry yeast has the same fluidity of dry yeast.

● You can also choose 1kg and 5kg packaged ones except 500g Tetra Pak.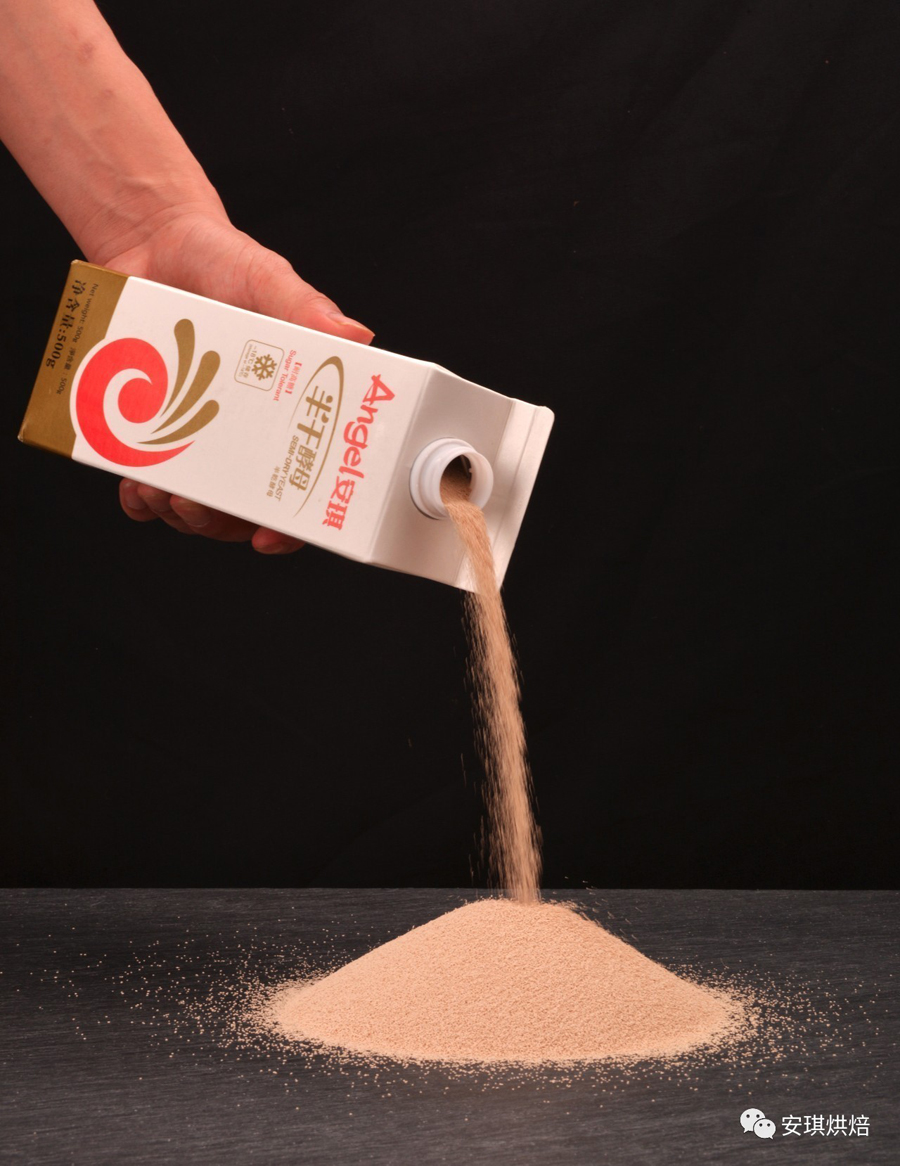 ---
---