Yeast Essence E100 Yeast peptide for skin whitening
Introduction
Yeast Essence E100, derived fromSaccharomyces cerevisiae, is full of amino acids, nucleic acids, peptides, minerals and vitamins that work together to allow the skin's natural surface rejuvenation process to function at its best. On dry basis, E100 contains at least 30% amino acids, 15% nucleic acids and 30% peptides, all of which are the main ingredients of the NMF (natural moisturing factors). Amino acids and peptides can be easily absorbed by skin to promote collagen synthesis and nourish the skin cells. Nucleic acids are essential for skin cells metabolism, can deeply revitalize and soften skin.
Mechanism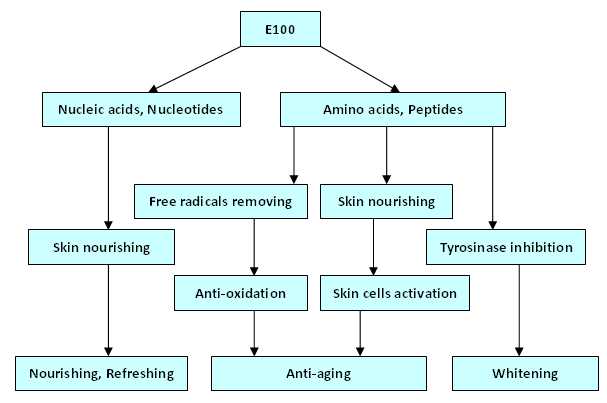 Mechanism of functions
Property
Small molecular weight (Mw) of Yeast Essence E100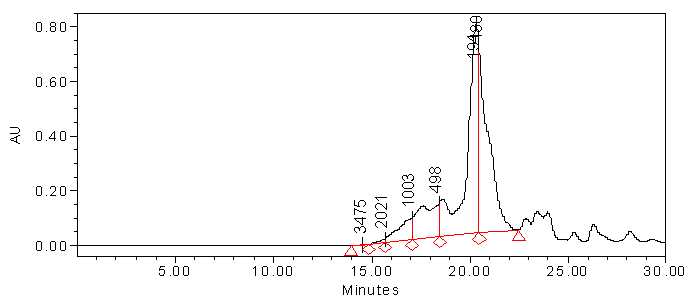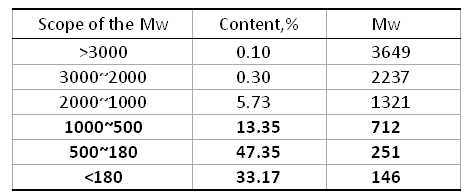 The Mw of E100 was determined using volume exclusion chromatography. The results showed that the main components of E100 were amino acids, nucleic acids and peptides. The Mw of E100 was small (mostly under 1000D) so that it can be easily absorbed by skin cells.
Efficacy
1. Anti-aging -- Free radicals scavenging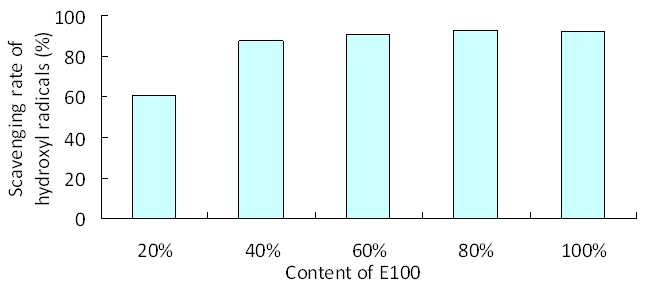 Scavenging rate of hydroxyl radicals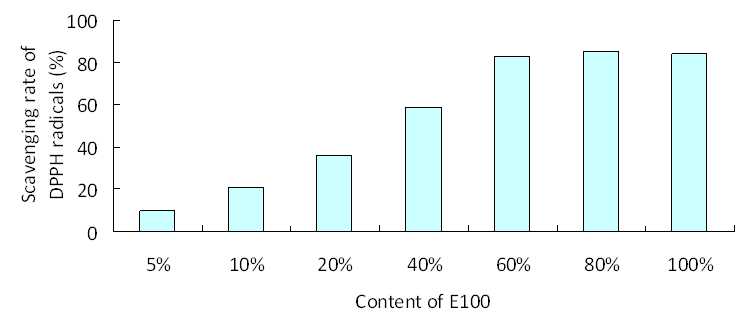 Scavenging rate of DPPH radicals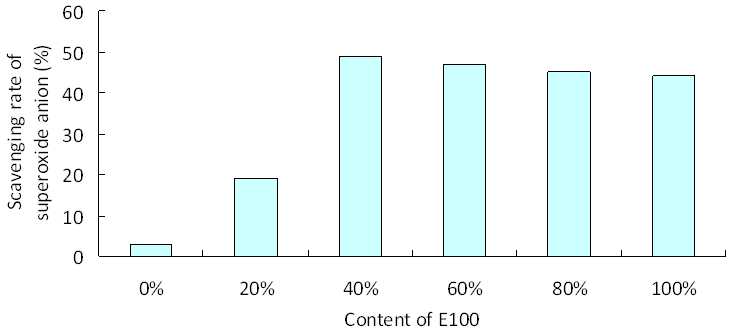 Scavenging rate of superoxide anion
Free radicals, which are harmful compounds generated during the oxidation reaction in human body, can damage the skin tissues and cells, which cause aging effects. The results of the efficacy tests showed that E100 were effective in the scavenging of hydroxyl radicals, DPPH radicals and superoxide anion.
2. Whitening -- Inhibition of tyrosinase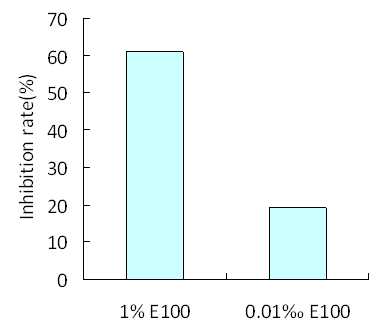 Inhibition rate of theformation of melanin

Mechanism of the inhibition of tyrosinase
Inhibition ability of E100 on tyrosinase was strong. E100 acted as an inhibitor, and the peptides it contained can react and compete with tyrosinase, blocking the tyrosinase-catalyzed reaction of dopa to dopaquinone, thus blocking the intracellular formation of melanin.
Benefits and Claims
• Natural , derived from Saccharomyces cerevisiae
• Inhibits the activity of tyrosinase
• Reduces formation of melanin
• Nourishes skin cells with essential nutrients
• Skin anti-aging and whitening
• Skin brightening, moisturizing and skin cells activation
Formulating
• Proposed INCI name: Saccharomyces Ferment Filtrate, water
• Recommended use level: 3%- 5%
• Recommended working pH: 4.5-5.5
• Recommended working temperature: £45 °C
Application
• Skin care for anti-aging
• Skin nourishing and activation products
• Whitening and refreshing products
• Repair and moisturizing products
Stability and Storage
Yeast Essence E100 can be stored for at least 24 months from the date of manufacture in the unopened original container protected from light in a clean place at a temperature between 2 and 10°C. Keep package tightly closed. Once opened, use contents quickly. In order to avoid secondary microbial contamination, following opening, containers should be handled with special care.
Contact Form