Angel Instant Dry Yeast for Non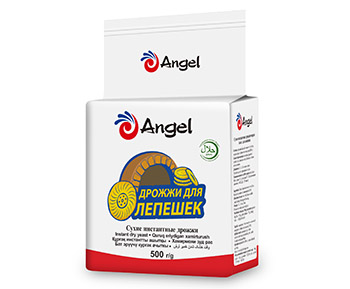 This product is specially designed for flat bread and suitable for all kinds of Non and pita bread.
Advantages:
Excellent gassing power.
Suitable for long-time proofing process.
Improve Non volume.
High cold water resistance.
Free-flowing properties make it easy to be scaled and convenience for use.
Ingredients:
Yeast (Saccharomyces cerevisiae), Emulsifier (E491)
Directions for use:
Mix directly with flour.
Recommended dosage:
0.3-1.0% on flour.
Contact Form