Bread Mix for bread machine
Recipe: Premix 350g, one egg, milk 50ml, water 80ml, yeast 5g, oil 30ml (or butter 30g) . In winter please use warm water.

Three-step to make bread:
1. Place all the ingredients in the pan of the bread machine according the recipe.
2. Run a custom program and start to stir, ferment and bake.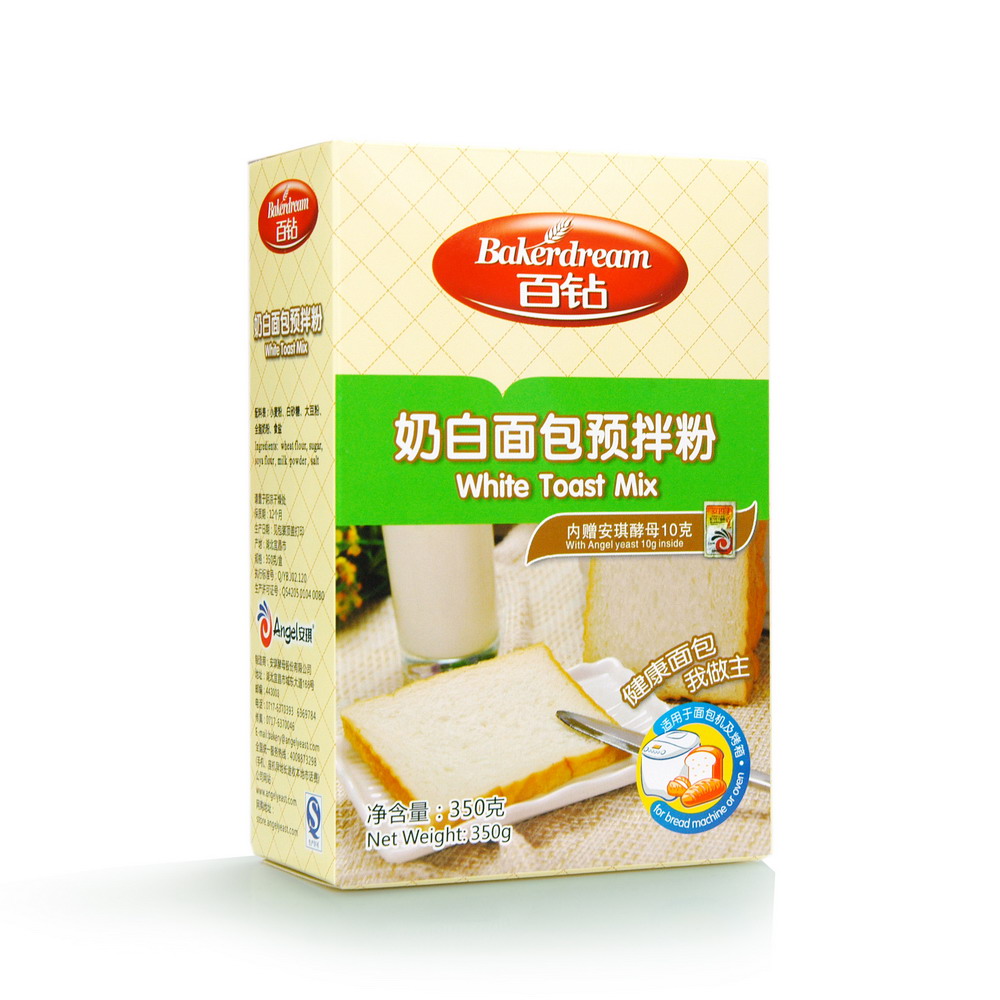 3. Transfer to racks and let cool.
White Toast Mix
Ingredient: wheat flour, sugar, bran, rogana, soya flour, salt
application for toaster-made bread. storage please store in dry and cool place
Shelf Life: 12 Month
【Nutrition Facts】
Item /100g NRV%
Energy 1507KJ 18%
Protein 12.8g 21%
Fat 1.4g 2%
Carbohydrate 72.8g 24%
Na 480mcg 22%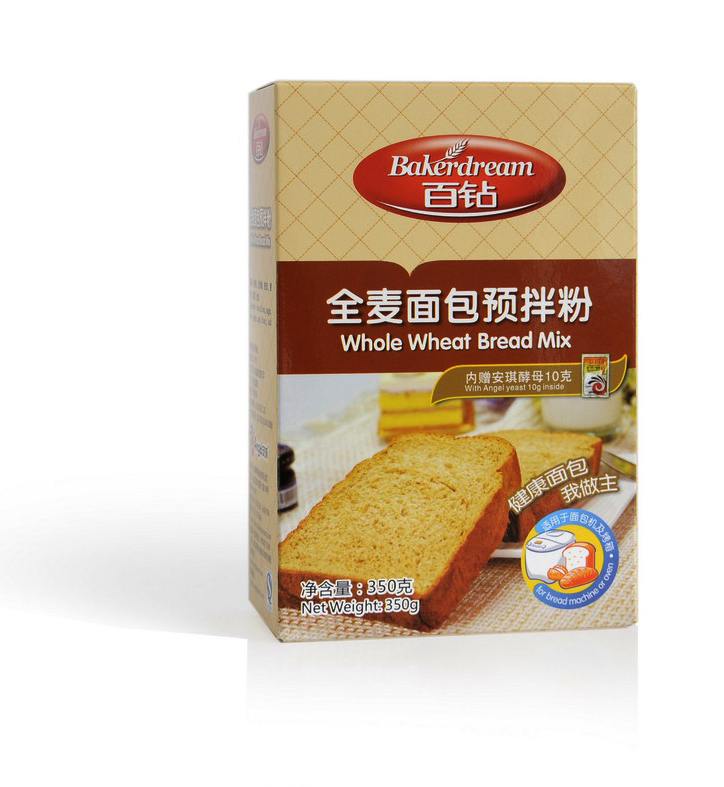 Whole wheat Mix
Ingredient: Wheat flour, Sugar, soya flour, milk powder, salt
application for toaster-made bread. storage please store in dry and cool place
Shelf Life: 12 Month
【Nutrition Facts】
Item /100g NRV%
Energy 1507KJ 18%
Protein 12.8g 21%
Fat 1.4g 2%
Carbohydrate 72.8g 24%
Na 480mcg 24%
Contact Form