F-99 Frozen Dough Improver Enhance Fermenting Stability Maintain Good Expansion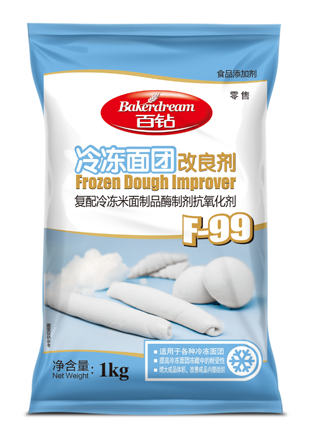 Features:
- it can stabilize the dough gluten after thawing, improve the stability of the fermentation of bread;
- frozen dough shall get better expansion in the oven after the long term preservation;
- it improves the yeast resistance to freeze, reduces the loss of yeast activity;
- it provides larger volume, better flavor and color for breads.
Applications: it can be used for non-fully fermented and fully fermented frozen dough process , both available for the doughs stored at the temperature below -18℃ and stored at 0-4 ℃.
Usage: add 1% -2% on the flour, mix even with flour, yeast, and other ingridients first, then with wate to make the dough.
Packing: 1kg × 10 / box, 5kg × 2 / box.
Contact Form
Related tags:
frozen-dough bread-improver