Alum-free Youtiao Raising Agent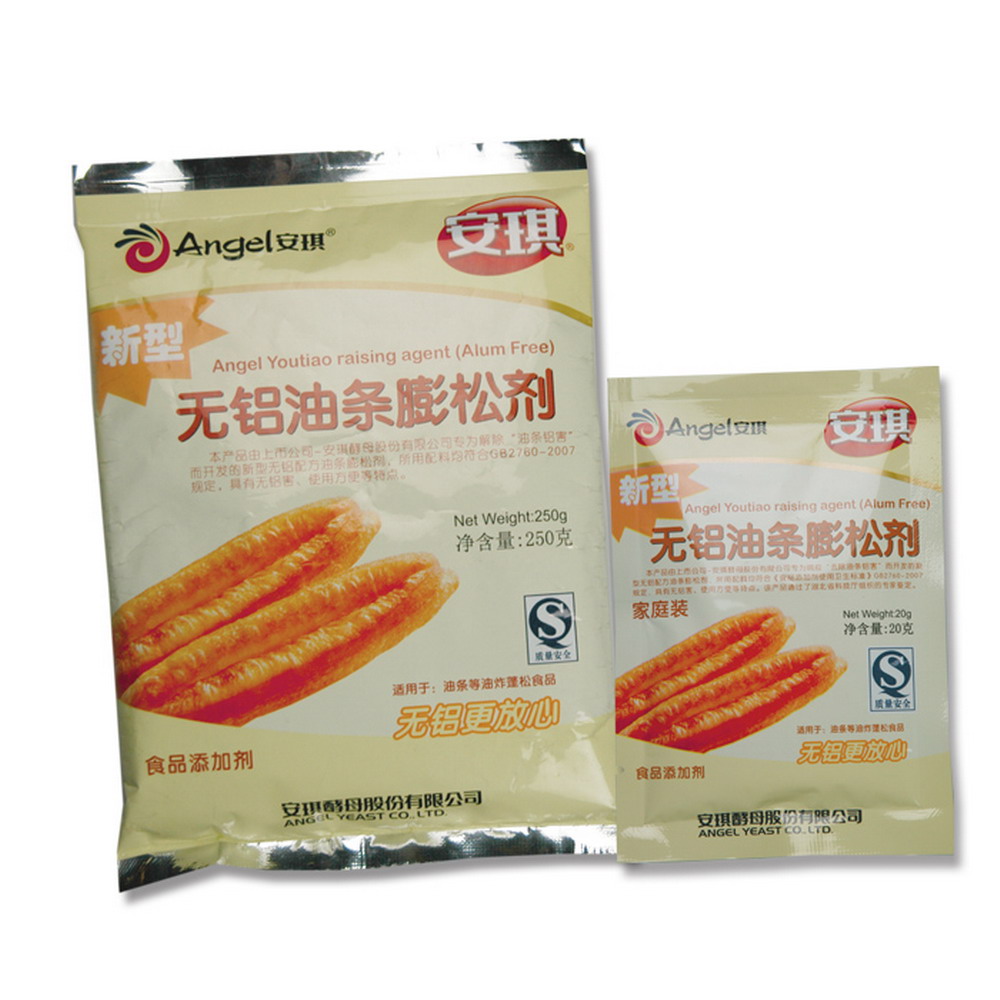 Features: This product is a new raising agent developed and designed to solve fried youtiao aluminum harm. It is free of alum and ammonium bicarbonate. It eliminates the risk of aluminum and brings good taste.
Usage: put a bag of (20g) of this product into the flour (500g high gluten flour), add 300g water and make into the dough and rest for 20 minutes, then knead the dough once again. Place 3-9 hours at room temperature or in a freezer (summer and winter are different), cut into sticks, fold into form, stretch and put into the 200 ℃ pan, then deep fry to golden brown.
Dosage: 2-3% of the flour
Packing: 20g/bag or 250g/bag
Recipe:
Flour (youtiao flour or refined flour) 1000g
Youtiao Raising Agent ( Aluminum-free) 20-30g
salt 13-16g
Sugar 12g
Water 550-600g
Contact Form