Double Effect Aluminum-free Baking Powder Sachet Pack
The baking powder does not contain aluminum and has double-effect foaming function. It is suitable for making cakes, bread, fried snacks, refreshments and so on. The sachet pack is extremely great for home baking.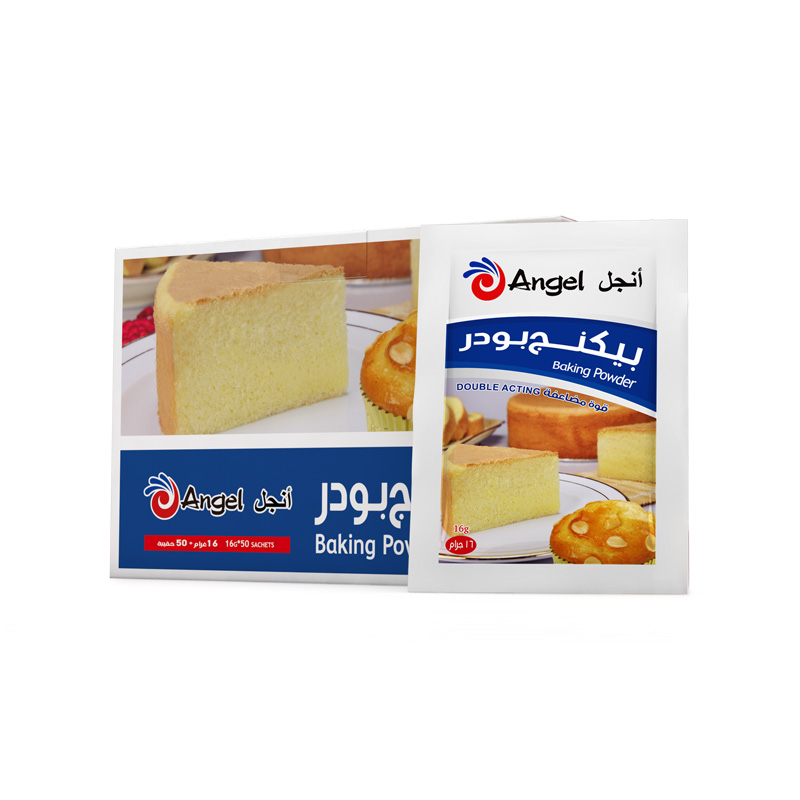 1. Ingredients: disodium dihydrogen pyrophosphate (E450i), sodium hydrogen carbonate (E500 ii), corn starch, calcium dihydrogen phosphate (E341i).
2. Dosage: 0.5-4% of the flour.
3. Usage: add the product directly into the flour, or soy flour to make cakes, bread, youtiao, desserts, especially for cakes and bread.
4. Packaging: 16g*50*12/carton.
Contact Form