Effect of GroPro on feed palatability in Carassius Auratus Gibelio
May 24th, 2018
By Chirs Chan, technical engineer; Frank Xiao, market analyst, Angel Animal Nutrition, China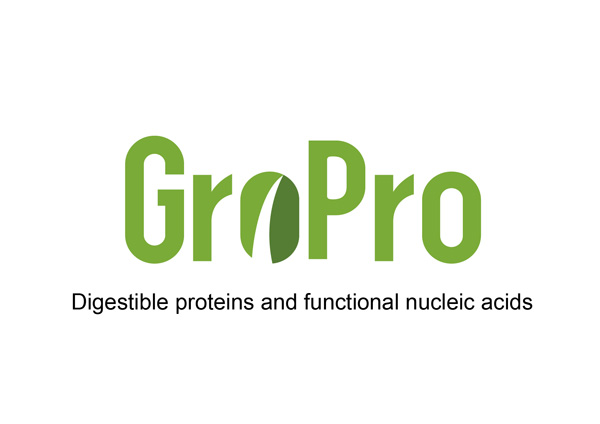 GroPro is a functional protein feed ingredient derived from yeast, the functional components such as flavor nucleotides (IMP+GMP) and functional peptides (Gly-Gly, Gly-His-Gly, Gly-Gly-His etc.) not only can promote the rapid feeding of aquaculture, but also improve growth performance. In order to test the effect of GroPro on promoting feed intake in aquaculture, the feed palatability research of GroPro by two-ball method trial in Carassius Auratus Gibelio was carried out by the cooperation Angel Animal Nutrition and Institute of Hydrobiology (IHB), Chinese Academy of Sciences (CAS) in 2016.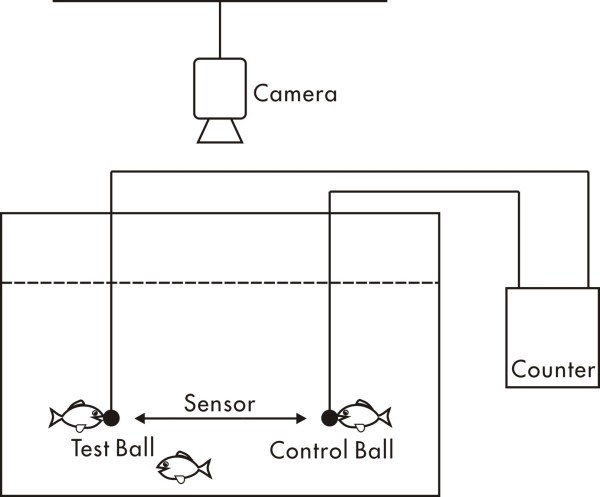 Figure 1. Diagram of behavioral test equipment (Two-ball method)
The two-ball method trial is one of research methods on observing feeding behavior of fishes, which is an important method determining palatability performance of feed additives. However, the touch of fish's body to the ball would affect test results during the two-ball method trial. Therefore, video monitoring equipments were used in the trial in order to improve data precision.
The biting frequency data tends to stabilize after 5 minutes when test starts. The final data of biting frequency was taken during 5 to 8 minutes when test started. The biting frequency was compared between control group and test group, meanwhile, the relative biting rate between the two groups was analyzed. The higher biting frequency and relative biting rate, the better palatability performance of feed additives.
The weight of each feed ball is 5g. The basic feed ball is made by wheat flour and water. Control ball is basic feed and test ball is basic feed+GroPro.
The calculation formula of relative biting rate is RV= (Nt−Nc) ×100/ (Nt+Nc).
Nt: Biting frequency of test group.
Nc: Biting frequency of control group.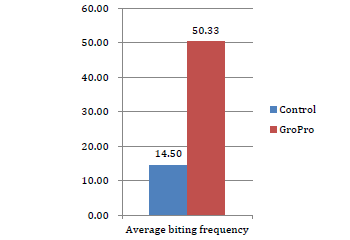 Figure 2. Effect of GroPro on average biting frequency in Carassius Auratus Gibelio
GroPro increased biting frequency significantly in Carassius Auratus Gibeli. The average biting frequency of control group was 14.50 compared with 50.33 of GroPro, the difference was 35.83. (Figure 2)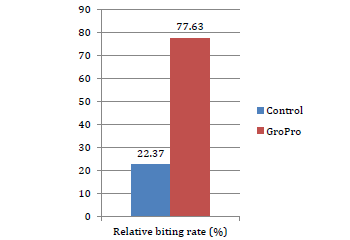 Figure 3. Effect of GroPro on relative biting rate in Carassius Auratus Gibelio
GroPro increased relative biting rate significantly in Carassius Auratus Gibeli. The relative biting rate of control group was 22.37% compared with 77.63% of GroPro, the difference was 55.26%. (Figure 3)
The result above indicates that GroPro improves feeding times and frequency in Crucian carp. GroPro can be used as a functional protein source in aquatic feed, which improves feed palatability.
About Angel:
Angel Yeast Company is a high-tech listed company specializing in yeast and biotech. Product business covers Yeast and Baking, Yeast Extract-Savoury, Nutrition & Health and Biotechnology fields. It is one of the world's leading companies in the yeast industry. Angel has 12 holding subsidiaries and provides products and services for more than 150 countries and regions.
Press contact:
ANGEL YEAST CO.,LTD
Address: 168 Chengdong Avenue, Yichang, Hubei 443003, P. R.China
Tel: +86-717-6369520, 6369558
Fax: +86-717-6370680
email: aie@angelyeast.com
---
---