July 31st, 2020
By Xiangqian Xiao
YeaMOS is a natural yeast cell wall derived from Saccharomyces cerevisiae. Yeast cell wall is widely used by feed mills in order to develop immunity of animals from disease, agglutinate pathogens in gastrointestinal tract and bind mycotoxin in feed.
There are thousands of published studies have been proved the functions of yeast cell wall in animals. The principal active components in YeaMOS are β-glucans and mannan oligosaccharides.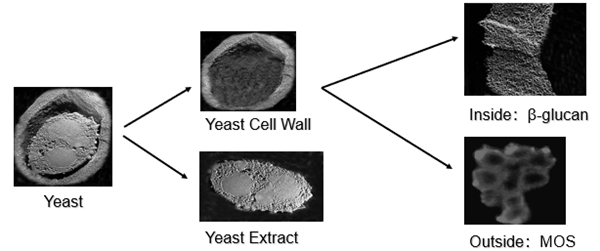 The application directions of YeaMOS are as follows.
1 Swine
YeaMOS strengthens immune function and the ability of anti stress, reduces mycotoxin damage and stabilizes production in swine. In aspects of immune performance, YeaMOS enhances both nonspecific and specific immune function, and increases the antibody titer of porcine reproductive and respiratory syndrome virus (PRRSV), pseudorabies and classical swine fever.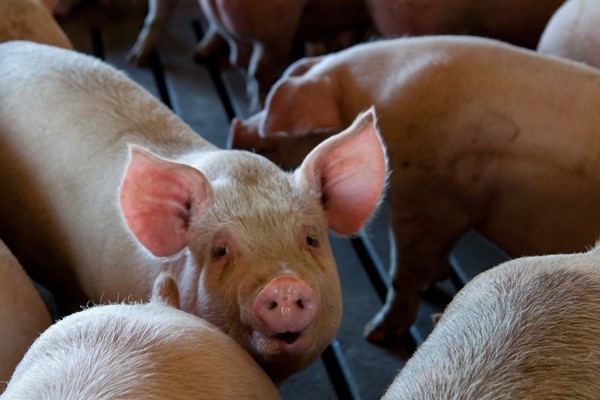 2 Poultry
YeaMOS activates both specific and nonspecific immune function, reduces stress and stabilizes poultry production. It is reflected in reducing the number of intestinal pathogens, increasing the titer of Newcastle disease virus (NDV) antibody, increasing the relative weight of spleen and bursa of Fabricius, and increasing the level of immunoglobulin.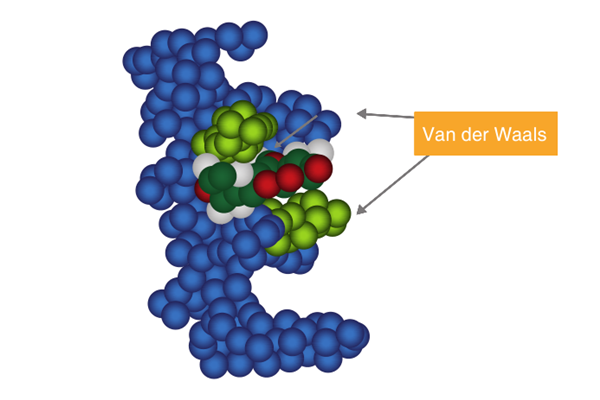 3 Ruminant
As a highly effective immunopotentiator, YeaMOS is also effective in ruminants. The addition of YeaMOS to the diet of weaned calves can significantly increase the contents of IgG and IgM in serum, reduce the diarrhea of calves and alleviate the diseases caused by E. coli. The addition of YeaMOS to goat diet can significantly reduce the number of E. coli in feces, and increase the number of Lactobacillus and Bifidobacterium.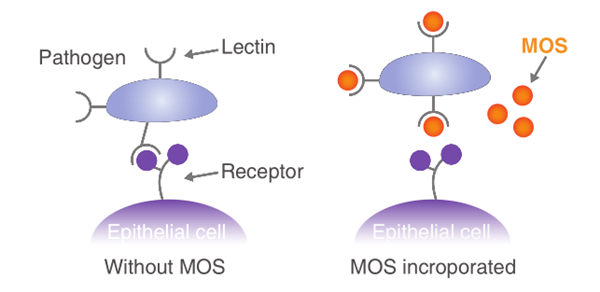 4 Aquaculture
YeaMOS is widely used in aquaculture and recognized as one of the most potential immunopotentiators. Its biological functions can be summarized as follows: improves non-specific immunity, significantly improves the disease resistance, effectively reduces liver damage, and agglutinates and discharges pathogenic bacteria.

---
About Angel Animal Nutrition:
Fubon is a brand of Angel Animal Nutrition. Fubon is committed to developing natural, efficient microbial feed derived from yeast with Angel's leading technology in yeast industry, providing the best service solutions for the nutrition and health in animals. Angel Animal Nutrition creates value for global feed and animal agriculture customers through continuously upgraded products and professional services.
About Angel:
Angel Yeast Company is a high-tech listed company specializing in yeast and biotech. Product business covers Yeast and Baking, Yeast Extract-Savoury, Nutrition & Health and Biotechnology fields. It is one of the world's leading companies in the yeast industry. Angel has 12 holding subsidiaries and provides products and services for more than 150 countries and regions.
Press contact:
ANGEL YEAST CO.,LTD
Address: 168 Chengdong Avenue, Yichang, Hubei 443003, P. R.China
Tel:+86-717-6369520, 6369558
Fax:+86-717-6370680
email: aie@angelyeast.com