February 21th, 2019
By Xiao Xiangqian, Angel Animal Nutrition, China
What's yeast cell wall ?
The cell wall of yeast (YeaMOS) is mainly composed of mannan, beta-glucan and binding protein. Mannan can absorb pathogenic bacteria and mycotoxins. As a main raw material, it is widely used in animal protection products and demold products. Beta-glucan can enhance the immunity of dairy cows. As a main raw material, it is widely used in immunopotentiator products.
1 Increasing the content of milk protein and milk fat
The results showed that adding 0.5%-1% yeast cell wall to the diet of dairy cows could significantly improve the growth efficiency of rumen microorganisms by stabilizing rumen health, which meant that the same digestible organic matter could produce more MCP for milk protein synthesis. At the same time, the increase of VFA production is also helpful to improve the milk fat rate. The results of practical application in pasture showed that milk protein could be increased by 0.1-0.2 percentage points (for example, milk protein could be increased from 3.1% to 3.2-3.3%), milk fat rate could be increased by 0.1-0.3 percentage points, and milk yield could also be increased.
2 Reduction of mycotoxin in milk
Yeast cell wall is an organic mycotoxin adsorbent, which is widely used in inorganic + organic compound demolder products. It mainly adsorbs zearalenone, vomiting toxin and aflatoxin. Yeast glucan has a helical molecular structure. Its special configuration can form a specific complementary structure with a variety of mycotoxins, which can bind firmly with a variety of mycotoxins and excrete them from the animal body through the intestine. In addition, yeast glucan can specifically degrade mycotoxin in feed by activating phenoloxidase system and oxidizing phenoloxidase to phenoloxidase, so as to adsorb and detoxify the mycotoxin and reduce the risk of aflatoxin exceeding the standard in milk.
3 Decreasing somatic cells
Mannan in yeast cell wall adsorbs pathogenic microorganisms in dairy cows, while beta-glucan can increase the content of white blood cells, cytokines and immunoglobulin in blood of dairy cows, stabilize and enhance humoral and cellular immunity, reduce the occurrence of mastitis and reduce the number of somatic cells in breast.
Fubon is a brand of Angel Animal Nutrition. Fubon YeaMOS is made from pure ruminant yeast milk, which is hydrolyzed by special enzymes, separated and spray dried. Rich in high mannan and beta-glucan, strengthen its rumen health and stability function, immune function and adsorbing toxin function, realize the promotion of milk protein and milk fat, reduce mycotoxin residues, reduce the practical effect of somatic cell.
Fubon is committed to regulating ruminant nutrition, helping to improve pasture quality and efficiency, and providing practical solutions for pasture friends.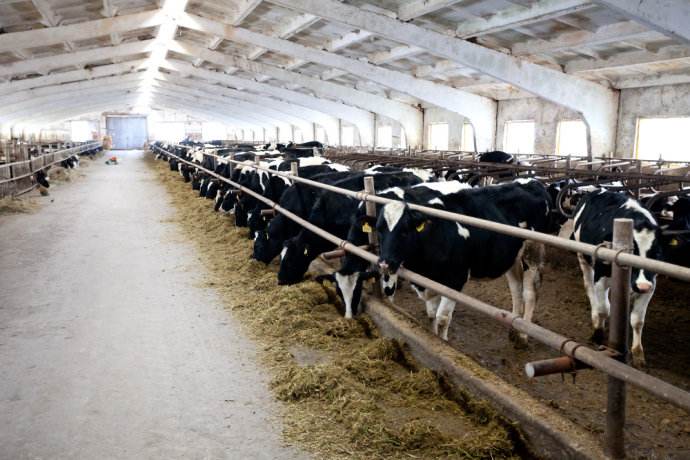 ---
About Angel Animal Nutrition:
Fubon is a brand of Angel Animal Nutrition. Fubon is committed to developing natural, efficient microbial feed derived from yeast with Angel's leading technology in yeast industry, providing the best service solutions for the nutrition and health in animals. Angel Animal Nutrition creates value for global feed and animal agriculture customers through continuously upgraded products and professional services.
About Angel:
Angel Yeast Company is a high-tech listed company specializing in yeast and biotech. Product business covers Yeast and Baking, Yeast Extract-Savoury, Nutrition & Health and Biotechnology fields. It is one of the world's leading companies in the yeast industry. Angel has 12 holding subsidiaries and provides products and services for more than 150 countries and regions.
Press contact:
ANGEL YEAST CO.,LTD
Address: 168 Chengdong Avenue, Yichang, Hubei 443003, P. R.China
Tel: +86-717-6369520, 6369558
Fax: +86-717-6370680
email: aie@angelyeast.com