Abstract:
AROM-Guard is a specific complex product of yeast derivatives with high glutathione, cellulose and vitamins. Glutathione has a high potential antioxidation to preserve aroma and color of white and rose wine. This product provides nutrients to yeast growth, supports yeast in over-clarified juice and increases the fermentability of wine yeast.
Keywords: wine oxidation, white and rose wines, antioxidants, browning.
The color wine is important for wine, especially in white and rose wines. When the consumers drink the white wines, the quality of wine is dicided by various senses: firstly observing the color and appearance, secondly judging the wine bouquet, thirdly tasting the wine itself and fourthly enjoying the mouthfeel and aftertaste. The wine color and aroma compounds is important to wine quality, so in winemaking, winemaker take prectices to protect wine color and aroma.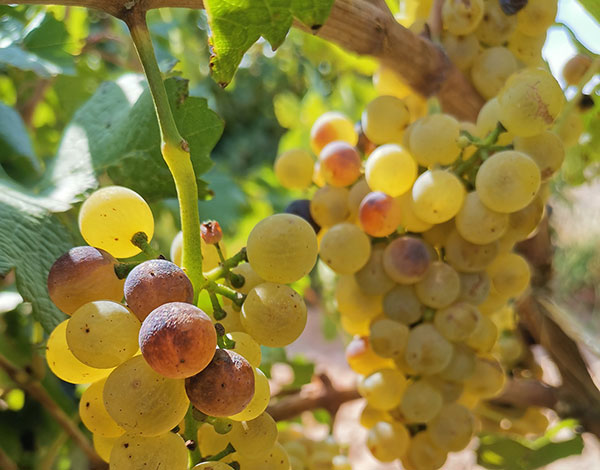 The problem of oxidative browning has existed and lasted for a long time in winemaking and sulphur dioxide is the generally used as an antioxidant to control wine oxidation and browning. Sulphur dioxide (SO2) is the most common antioxidant used in winemaking, not only because of its antioxidant properties, but also because of its antimicrobial function. However, health concerns on allergic reactions causing by SO2 have created a great need to limit its use during winemaking in recent years.
GSH-enriched Inactive Dry Yeast preparations has studied by the OIV (International Organisation of Vine and Wine) to provent wine oxidation in different fermentation stage, such as before fermentation, at the beginning of fermentation, and after fermentaion and to preserve wine aroma and color during wine storage. GSH has a key role as a nucleophile in reaction with o‐quinones to inhibit browning and other oxidative reactions. Now addition of GSH-enriched inactive yeast is a popular winemaking prectice.
AROM-Guard containing GSH-enriched inactive yeast is a new product for white and rose wine production, to improve wine quality with excellent color and aroma profile. It also can provide nutrients for wine fermentation, such as amino acids, vitamins and growth and surfvival factors. In over-clarified juice, the inactive yeast and cellulose compound in AROM-Guard can supports yeast to distribute homogeneously.
Adding AROM-Guard at pressing grape juice before fermentation can reduce the risk of browning. The glutathione in AROM- Guard is above 3%, preventing grape juice browning and protects wine color.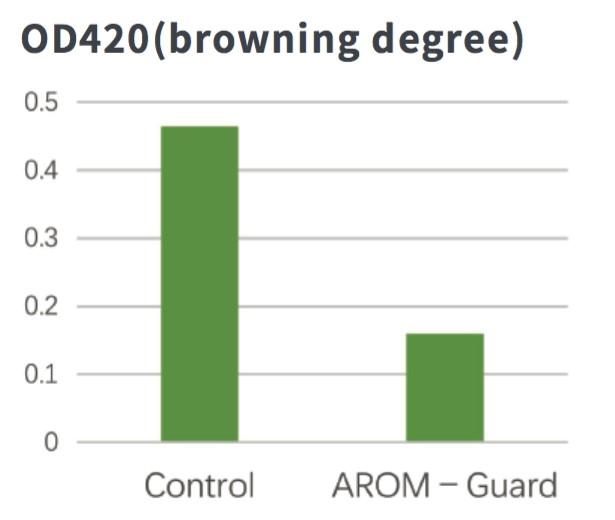 In highly clarified must, the survival factors and nutrients is low, which can not satisfy the demands of yeast growth in winemaking and the soluble solids in juice also inadequate,which makes it harder to keep yeast in suspension. AROM-Guard is a specific product of inactive yeast with high glutathione, cellulose and vitamins. Inactive yeast and cellulose has large surface area that can suspend yeast during wine fermentation.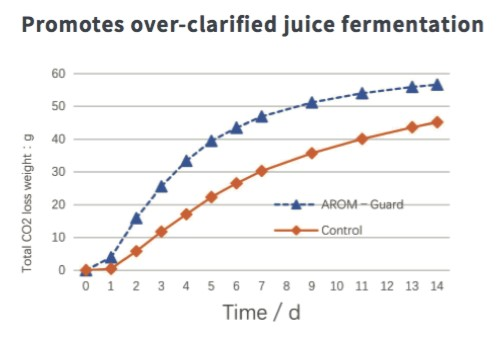 Published by Fang Fang
Senior R & D Engineer
Angel Distilled spirits and Biofuels Division
About Angel Distilled spirits and Biofuels:

Angel can provide brewing yeasts, ingredients and related technical services for the production of wine, beer, and other brewing liquor. All our products are natural, safe, and of high quality. With the current energy shortages around the world, the production of fuel ethanol through yeast fermentation has become an inevitable trend.
About Angel:
Angel Yeast Company is a high-tech listed company specializing in yeast and biotech. Product business covers Yeast and Baking, Yeast Extract-Savoury, Nutrition & Health and Biotechnology fields. It is one of the world's leading companies in the yeast industry. Angel has 12 holding subsidiaries and provides products and services for more than 150 countries and regions.
For more media information, please contact:
Angel Yeast Co., Ltd.
Yichang, Hubei, China
Ryan Wu
Tel.: +86 717 6353619
Email: wusy@angelyeast.com
en.angelyeast.com