Jun. 22th, 2020
By Tina Liao
We all know that yeast is an indispensable microorganism for wine fermentation. It can be used as a starter and yeast extract is a good organic nutrition and condiment raw material. But many people don't know that yeast also contains a kind of fungicidal substance - yeast polysaccharide. This article mainly introduces this kind of polysaccharide product, Bacteriostatic agent AK, which has inhibitory effect.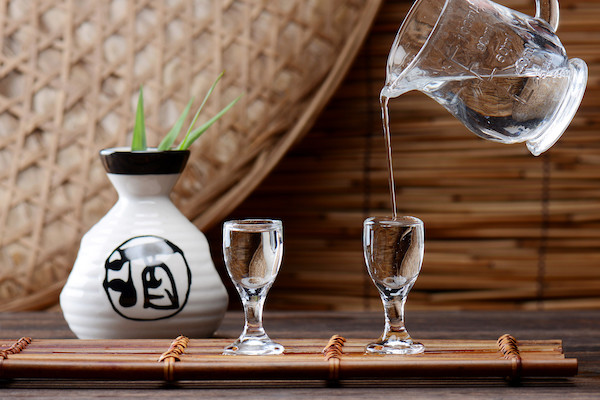 Yeast cell wall is one of the important components of yeast. Yeast polysaccharide is a kind of macromolecular carbohydrate polymer extracted from the cell wall of yeast. Many studies have shown that the main efficient ingredients are β-glucan and mannan, which can increase immunity, block pathogens, bind mycotoxins (especially Zearalenone) and supplemental nutrition.
In order to effectively extract antibacterial components from polysaccharides, we have made many improvements on the extraction process according to the reported research. Through directional enzymolysis of cell wall and modification of β - glucan to improve the antibacterial activity, the current process has been upgraded to the second generation.
The product Physical and chemical properties of bacteriostatic AK are as follows:
* Appearance: fineness powder
* Color: Light yellow to brown
* Polysaccharide: ≥24%
* Manno-oligosaccharide: ≥ 12%
* Beta-glucan: ≥ 12%
* Moisture: ≤ 6%
This product has broad-spectrum bacteriostatic effect, and has obvious inhibitory effect on Bacillus, Escherichia coli, acetic acid bacteria, Staphylococcus aureus, etc., As it is extracted from Saccharomyces cerevisiae, it has high safety and has the property of food additive in China. In addition, it has the greatest advantage of temperature resistance, and still has antibacterial activity at 60℃. Compared with penicillin in fermentation, it is not easy to produce drug resistance. The product is suitable for long-term use and can effectively inhibit the acid rise of fermentation system.
The product can prevent bacteria infection during use, improve the stability of production system and reduce the risk of bacteria infection.
When we add alcohol in the fermentation process, we have the following suggestions for the adding method and amount:
1、It can be added to saccharification tank, seed tank and fermentation tank. The fermentation system that has been infected with bacteria needs to be cleaned before adding.
2、Add 10-100g / m3 feed liquid according to the volume of fermentation liquid, or add the mash in the saccharification tank according to the volume of 5-50g / m3 and the specific amount according to the cleanliness of fermentation system. According to the total dosage, it is added in batches every 3-4 hours; before use, it is premixed with saccharified mash or sterilized water by 5-10 times and stirred evenly.
Published by Tina Liao
Senior R & D Engineer
Angel Distilled spirits and Biofuels Division



---
About Angel Brewing
Angel brewing focus on the brewing microbial resource industrialization and its industrialized application including global distilling spirit, wine, fermented condiment and global biofuel. The team of angel brewing experts provides brewing microbial products and fermentation solutions to global customers.
About Distilled Spirits and Biofuels Division:
Angel can provide brewing yeasts, ingredients and related technical services for the production of wine, beer, and other brewing liquor. All our products are natural, safe, and of high quality. With the current energy shortages around the world, the production of fuel ethanol through yeast fermentation has become an inevitable trend.
About Angel:
Angel Yeast Company is a high-tech listed company specializing in yeast and biotech. Product business covers Yeast and Baking, Yeast Extract-Savoury, Nutrition & Health and Biotechnology fields. It is one of the world's leading companies in the yeast industry. Angel has 12 holding subsidiaries and provides products and services for more than 150 countries and regions.
Press contact:
ANGEL YEAST CO.,LTD
Address: 168 Chengdong Avenue, Yichang, Hubei 443003, P. R.China
Tel: +86 717 6353619
Email: ethanol@angelyeast.com