Jul. 23th, 2020

By Guang Xin
For Germany wheat beer brewing, it is crucial to choose a good brewers yeast, which has typical characteristics of clove, banana flavour, but also an acceptable flocculation, so that brewers will be obtain the balance between fragrance and appearance of craft beer in the brewery. Based on requirements, Angel has developed a new wheat yeast successfully, that is WA18, in the past two years.
As an important ingredient of craft beer, wheat malt owns higher soluble polymer protein level, higher soluble nitrogen level, lower anthocyanins level, which usually can be used accounting for as following: over 50% of raw materials such as Hefeweizenbier; about 10% ~ 30% of raw materials, such as Kolschbier or Altbier; about 5% ~ 15% of raw materials to improve foam retention and tastes for pale ales; about 40% of raw materials, using wheat directly, such as Belgium Lambic.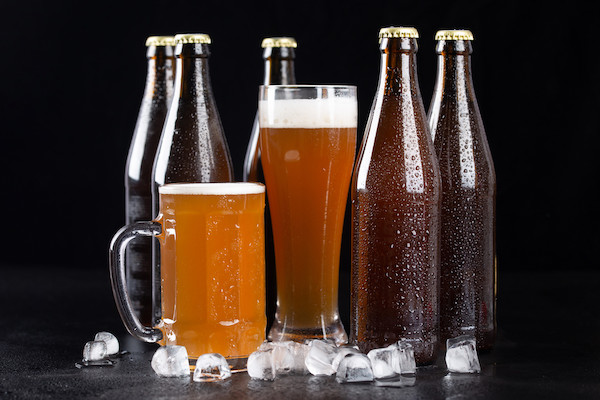 German wheat beer is classified as the first category, which the usage of wheat malt ranges from 40% to 60%. It ferments at the warmer places and usually possesses the following characteristics:

(1) the good mouthfeel, due to plenty of CO2;
(2) the lower bitterness value, about 10-15 IBU;
(3) the fragrant clove smell, containing 4-VG;
(4) the banana flavor, for containing the isoamyl acetate.
(5) the slight acidity, for containing 4-VP;
Considering the local habits in China, consumers are not able to accept the appearance of Hefeweizenbier or Hefefreis Weizenbier easily for its turbidity or clarity and it seems that they prefer the state of "Puree"to keep a new balance between fragrance and appearance of craft beer. Therefore, they also pursue a slight difference on the taste and flavor in the brewery.
A perfect brewer may change the percent of wheat malt or brewing process in order to meet consumers' special requirements. However, choosing a good brewers yeast, which has typical characteristics of clove, banana flavour, but also an acceptable flocculation, can also be another way. That is what we are always saying "All roads lead to Rome".
Through the efforts of the passed two years from 2018 to 2019, Angel WA18 has been developed and launched successfully. WA18 is an excellent wheat beer yeast to enhance the typical estery aromas of wheat beer. It is a natural strain and GMO free.
Angel Wheat Style Yeast WA18
Temperature:15~25℃, ideally 18~22℃
Dosage:0.5g/L
Flocculation:medium to high
Fermentation rate:fast
Alcohol tolerance:medium to high
ADF:80~91%
Brewers have tested the new wheat style yeast in the wort, which ferments at 20 ℃, with O.G. 1.054 obtaining from 40% wheat malt and 60% barley malt. The performance of Angel WA18 shows as follows:Suit for the most common variety of wheat beer styles and German Hefeweizen. Display typical banana and slight spicy aromas. Give a high drinkable beer, and present a bright and nice body.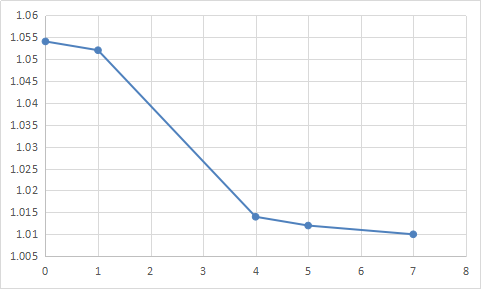 Quick start to fermentation, which can be finished during 96h at 18℃. The Apparent attenuation of Hefeweizenbier is 81.5%.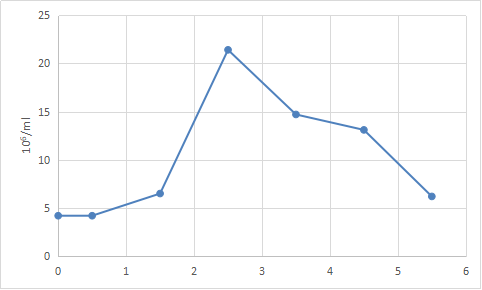 The number of yeast cells in wort increased rapidly at primary fermentation, and then decreased rapidly for its high flocculation.
Finally, brewers obtained a typical Germany wheat beer with characteristics of clove, banana flavour, and also an ideal body after 5 days storted at 2~3 ℃.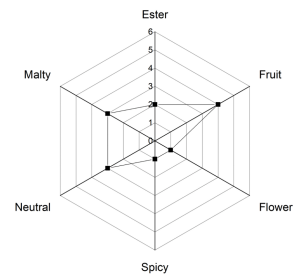 Published by Guangxin liu
Senior technical engineer
Angel Distilled spirits and Biofuels Division



---
About Distilled Spirits and Biofuels Division:

Angel can provide brewing yeasts, ingredients and related technical services for the production of wine, beer, and other brewing liquor. All our products are natural, safe, and of high quality. With the current energy shortages around the world, the production of fuel ethanol through yeast fermentation has become an inevitable trend.
About Angel:
Angel Yeast Company is a high-tech listed company specializing in yeast and biotech. Product business covers Yeast and Baking, Yeast Extract-Savoury, Nutrition & Health and Biotechnology fields. It is one of the world's leading companies in the yeast industry. Angel has 12 holding subsidiaries and provides products and services for more than 150 countries and regions.
For more media information, please contact:
Angel Yeast Co., Ltd.
Yichang, Hubei, China
Ryan Wu
Tel.: +86 717 6353619
Email: wusy@angelyeast.com