Bright yeast and Angel yeast launched a new saison brewers yeast S129 for craft beer brewery
May. 27, 2020
By Guang Xin
Saison beer is an important style in BJCP and is also a popular style among home brewing lovers and commercial brewery, such as American farmhouse ales, abbey ales. Bright yeast and Angel yeast launched a new saison yeast S129 for Belgian style beer brewing after more than two year of hard working. The new strain has the ability to ferment dextrins leading to a high attenuation and displays fruit, spice, pepper, and bubble gum aroma.
Saison beer is a kind of high alcohol dry beer with shallow orange color, fragrant hops aroma and moderate bitter degree. Saison beer is an important style in BJCP and is also a popular style among home brewing lovers and commercial brewery, such as American farmhouse ales, abbey ales.
The IBU and alcohol content ranges so widely as well as colors that choosing an ideal saison yeast is a more important things, and it should be well-tolerance, well-activity, great-flavor and also good-performance of its dry yeast.
Tab.1 Characteristics of saison beers
O.G.

F.G.

IBU

color/EBC

Alcohol (ABV)

1. 048-1. 065

(11. 9-15. 8°P)

1. 002-1. 012

(0.5-3. 1°P)

20-35

7-28EBC

5. 0-7. 0%
At the beginning of 2017, Angel's research and development team and Dr. John group of Canada Bright yeast worked together to obtain a new saison brewers yeast. After infinite times of iteration and product improvement during the past two years, we finally won a major breakthrough and we got the new belgain saison brewers yeast S-129.
Angel Bright S129 is a classic farmhouse style ale strain, and it performances well between the recommended temperature 17~30℃ and its flavor may maintain relative stability. That is one of the key characteristics of saison brewers yeast S129.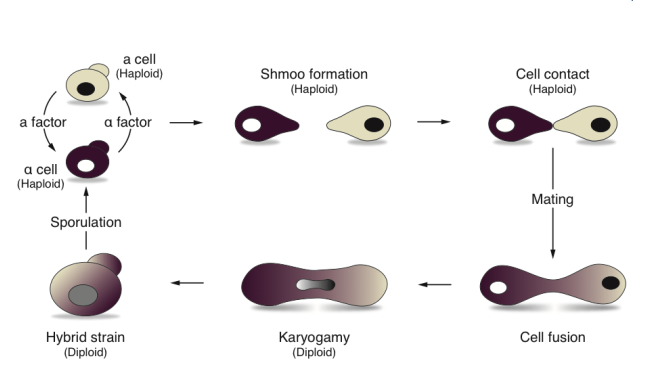 Angel Bright S129 has high alcohol tolerance with exceptionally strong kinetics so that it may adapt to higher sugar fermentation. When fermenting at 20℃,the main fermentation can be finished during 120h. If increasing the temperature near the end of the fermentation, residual sugar can be consumed further, so that the saison style will be more obvious.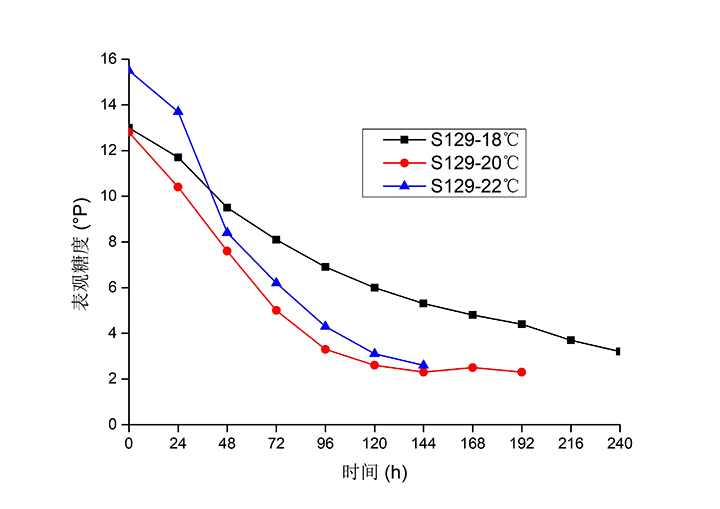 Tab 1 the fermentation curve of S129 at different temperature
Angel Bright S129 has the special gene STA1, and diastatic phenotype actives. The utilization of maltotriose is almost 100% and some dextrin can be converted, so the apparent attenuation is more than 95% and the real degree of fermentation ranges from 80% to 85%. Angel Bright S129 is a wise choice for dry beer brewing.
With the help of UCDVIS patent technology, Angel Bright S129 won't produce H2S during beer brewing, so it avoid H2S influcing the taste of beer. The technology can make beer aroma more clean and pure.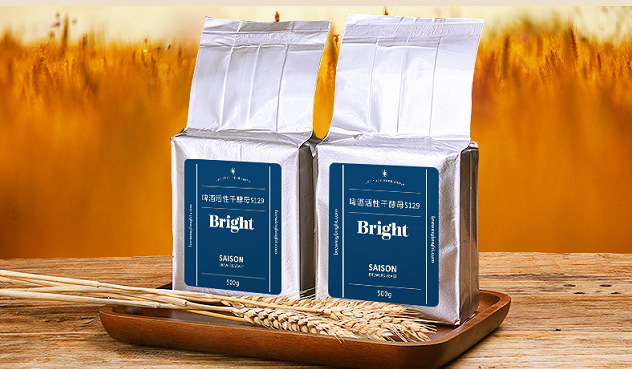 Angel Bright S129 displays fruit, spice, pepper, and bubble gum and makes beer dry, slightly acidic taste. It has achieved a very good performance when we brew in 20L and 500L. We believe that S129 will be a new choice for saison yeast and it's recommend brewing beers such as belgian style beer, saison, dubbel, tripel and wheat beer.
Formula recommended--Rhubarb Saison
Tab.2 Parameter of Rhubarb Saison
| | | | |
| --- | --- | --- | --- |
| O.G./°P | Color /EBC | IBU | alcohol(v/v) |
| 11 | 7 | 25 | 5. 3 |
Tab.3 Formulation and brewing process of Rhubarb Saison
malt

Pale ale

90kg

50℃/10min——63℃/50min——72℃/10min——78℃/5min

Wheat

10kg

hops

Pacific

100g

0min/100g

Pacific Gem

350g

30min/50g——60min/300g

Pacific Jade

350g

30min/50g——60min/300g

other

Pink pepper

175g

65min/175g




yeast

saison

S129

200g

27℃,入罐24℃

Wort making

boiling

70min




circling

15min




Beer brewing

oxygenate

15min




inoculation

24℃

fermentation

27℃

sealing

1. 5~2. 0°P

reduction

2days

cooling

3℃/day until 2℃

Remove the yeast

2℃ for 4 days

storage

3 weeks
---
About Distilled Spirits and Biofuels Division:

Angel can provide brewing yeasts, ingredients and related technical services for the production of wine, beer, and other brewing liquor. All our products are natural, safe, and of high quality. With the current energy shortages around the world, the production of fuel ethanol through yeast fermentation has become an inevitable trend.
About Angel:
Angel Yeast Company is a high-tech listed company specializing in yeast and biotech. Product business covers Yeast and Baking, Yeast Extract-Savoury, Nutrition & Health and Biotechnology fields. It is one of the world's leading companies in the yeast industry. Angel has 12 holding subsidiaries and provides products and services for more than 150 countries and regions.
Published by Guangxin liu
Senior technical engineer
Angel Distilled spirits and Biofuels Division
For more media information, please contact:
Angel Yeast Co., Ltd.
Yichang, Hubei, China
Ryan Wu
Tel.: +86 717 6353619
Email: wusy@angelyeast.com
en.angelyeast.com
---
---