Oct. 31, 2019
By Guang Xin
Angel CN36 is a classical English ale yeast, with vigorous fermentation and high flocculation, which is proved to brew nice pale ales, IPA, porter, stout for its neutral flavor and soft taste, by more and more commercial brewers and home brewing lovers in China.
Craft beer, which is quite different from common commercial beers, is drinkable, flavorful and fresh and is gradually accepted by local consumers especially the younger in China. According to statistics, the market size of craft beer expands at a rate of 40% every year.
Many breweries begin to appear in small counties, not only big cities. The most popular beer styles of these breweries are lagers, pale ales, IPA, stout, and wheat beer. While choosing yeast strains to brew the top-fermentation styles (but beyond wheat beer), lots of brewers prefer Angel CN36 for their starter.
CN36 is an excellent English ale yeast to help produce varieties of the common ale styles, for example pale ales,IPA, stout and so on. It is a natural strain and GMO free, classified as Saccharomyces cerevisiae.
1. Usage
CN36 performances well between the recommended temperature 14~22℃ with the dosage of 50 g/hl at 12~16°P. When brewing an imperial stout or double IPA, 80~100 g/hl should be much better to finish the fermentation.
2. Fermentation kinetics
CN36 has high alcohol tolerance of 12%(v/v) with exceptionally strong kinetics. Quick start to fermentation and reaching a final gravity during 4 days at 18℃. When fermenting at 20℃,the main fermentation can be decreased to 72h.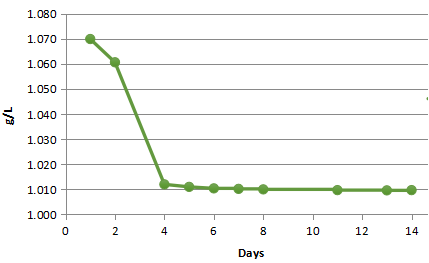 The apparent attenuation is about 80%. It is able to convert some of maltotriose and none of dextrin, so residual sugar in the wort is much higher if there is an improper saccharification process.

3. Flocculation
When the temperature is down to 10℃ or the suger of the wort runs out, the yeast cells begin to clot and settle down quickly carrying with much condensate of wort and extra bitter compounds. The number of yeast is less than 105/ml, which helps to present a clear and bright body.
4. Flavor and aroma
CN36 displays slight ester aroma like sweet fruits without any unpleased smell if properly handled. Moderate sourness with no lingering mouthfeel.
The neutral characteristic help to release the aroma of hops or flavor of special malts. That is the key reason why CN36 is able to brew bitter or fragrant ales.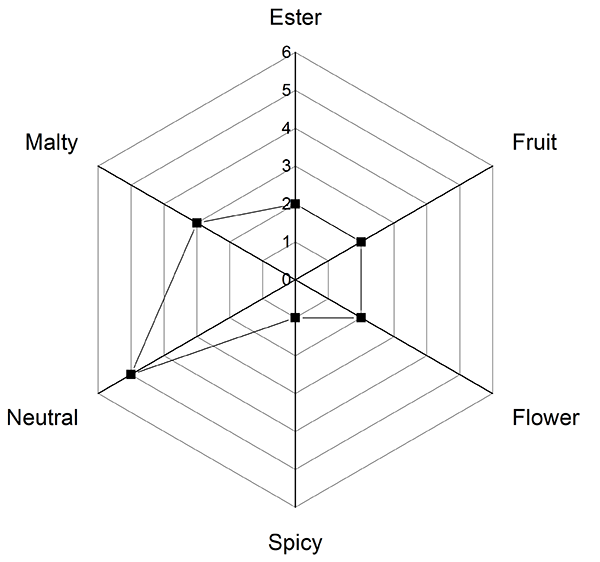 Fig 2. the flavor and aroma of beer brewing
5. Shared formula --Standard bitter
Here is a formula of standard bitter ale, an English ale beer. We suggest you have a try at weekend, and share them with your friends and family.


Ferment at 20℃. when finished, carbonate the beer to approximately 1 to 1. 5 volumes and serve at 11 to 13℃. Since this beer has a fairly light body, excessive carbon dioxide can make it seem extra thin, harsh, and hard to drink. With the right level of CO2, the body of the beer will be just right, and it won't seem watery or harsh.
About Distilled Spirits and Biofuels Division:
Angel can provide brewing yeasts, ingredients and related technical services for the production of wine, beer, and other brewing liquor. All our products are natural, safe, and of high quality. With the current energy shortages around the world, the production of fuel ethanol through yeast fermentation has become an inevitable trend.
Angel Yeast Company is a high-tech listed company specializing in yeast and biotech. Product business covers Yeast and Baking, Yeast Extract-Savoury, Nutrition & Health and Biotechnology fields. It is one of the world's leading companies in the yeast industry. Angel has 12 holding subsidiaries and provides products and services for more than 150 countries and regions.
Published by Guangxin liu
Senior technical engineer
Angel Distilled spirits and Biofuels Division
For more media information, please contact:
Angel Yeast Co., Ltd.
Yichang, Hubei, China
Ryan Wu
Tel.: +86 717 6353619
Email: wusy@angelyeast.com
en.angelyeast.com