Mar. 19, 2021
By Guang Xin
Wheat beer is one of the most favorite beer styles for its pure and white foam, fragrance and smooth, refreshing thirst, and rich in vitamins. Due to the characteristics flavor metabolism of yeast strain, wheat beer is endowed with more aromas of flowers, clove and elegant fragrance, and it becomes one of the most popular style of craft beer lately, even among the youth. However, the light sour tastes in wheat beer is not easily accepted by consumers and new brewers, though sometimes it is normal for those styles. We talk about the five factors that impact the source of the sour tastes and how to control key points in this article.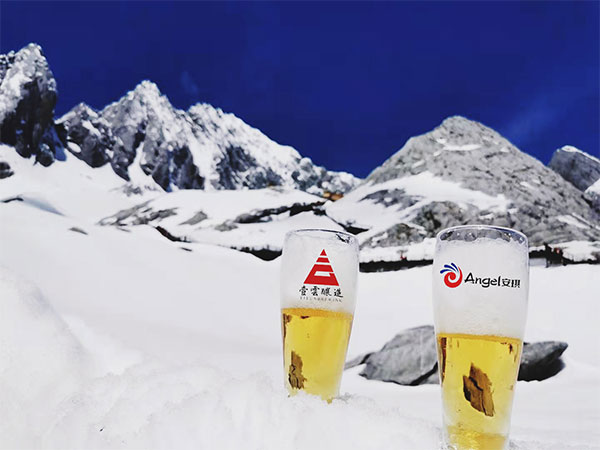 Beer is acidic colloidal substance, generally with pH value between 4. 0 to 5. 0, and the total acid is less than 2. 0 ml/100 ml. Wheat beer is also in this ranges, so a little gentle acid is a normal feeling, and sour tastes mainly comes from 5 kinds of acidity material, such as malic acid, lactic acid, acetic acid, citric acid and succinic acid. For abnormal acidity, there are two main sources: (1) the biological fermentation to produce acid, such as water, malt, (2) biological acid from lactic acid, acetic acid bacteria.
1. Water
Generally brewers do not choose pure water for beer brewing for its relatively low pH value. They choose different hardness, different ion content of water to combine with the characteristics of beer. Water prepared for wheat beers usually cannot be too high of carbonate hardness of calcium and magnesium ions, because the reaction of calcium sulfate, magnesium sulfate and potassium hydrogen phosphate, may produce potassium dihydrogen phosphate, which has a stronger sour tastes, and the mash liquid extract more acidic.
2. Malt
Different malt has its special pH ranges. Generally, the pH value of base malt is about 5. 9 more or less, while pH of wheat malt is slightly lower, that is a high acidity, which is one reason why wheat beer tastes slight sour.
In the process of wheat malt processing, 5 kinds of acid gradually accumulate, so different preparation process and time determines the final content of the acidity material. Choosing fresh wheat malt with higher light color contribute to the improvement of the sour taste of wheat beer.
Control the proportion of wheat malt especial dark wheat malt in the total inventory (e.g., less than 40%) are also important.
3. Saccharification process
Different saccharification process may cause final acidity material in the wort. Brewers set 50 ℃ for 10-15 minutes, to rest protein in malt, and the times should not be too long, even for fresh ingredients. Studies show that long time of the process relate to a higher acid production, so a long and unnecessary rest should be to avoid.
Brewers should avoid keeping the finished wort 72 ℃ above for too long time, which may led to a decline in pH value. Usually Brewers will choose lactic acid to adjust mash for a better saccharification process, and more attention should be paid to control the amount of the acid at the same time.
4. Yeast
A typical yeast strain is crucial for wheat beer brewing for its characteristic flavor metabolism, such as cloves and iso-amyl acetate, and fruity flavor. Brewers may be experienced in controlling yeast activation conditions, aerobic conditions, extract nutrition components and inoculated factors such as temperature. Choosing an appropriate yeast strain is another key preparation.
WA18, from Angel Yeast, is an excellent wheat beer yeast to enhance the typical estery aromas of wheat beer. There are 6 characteristics below:
Medium to high flocculation.

Apparent attenuation of 80~91% and alcohol tolerance of 10%( v/v).

Quick start to fermentation, which can be finished during 96h at 18℃.

Suit for the most common variety of wheat beer styles and German Hefeweizen.

Display typical banana and slight spicy aromas.

Give a high drinkable beer, and present a bright and nice body.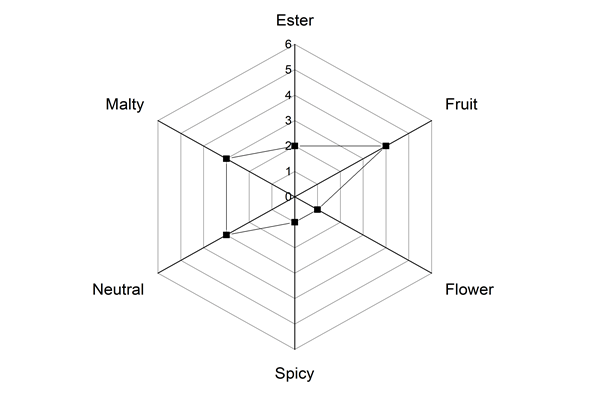 Proper sugar is good for beer full taste and acid control finally. The residual sugar can neutralize the acidity in the beer to help a more harmonious taste.
When recycling, the number of microorganism is an important reason for beer sour tastes. So microbial detection in in microscopy is necessary to reduce introducing escherichia coli, lactobacillus bacteria as far as possible, to ensure the safety of beer brewing.
5. The microbial
Brewing system contaminated by lactic acid bacteria, acetic acid bacteria or mixed bacteria is the main cause of abnormal sour beer. And it is very difficult to be removed. So brewers should pay more attention to every disinfection details, even pipe corner around where bacteria may easily breed .
About Distilled Spirits and Biofuels Division:

Angel can provide brewing yeasts, ingredients and related technical services for the production of wine, beer, and other brewing liquor. All our products are natural, safe, and of high quality. With the current energy shortages around the world, the production of fuel ethanol through yeast fermentation has become an inevitable trend.
About Angel:
Angel Yeast Company is a high-tech listed company specializing in yeast and biotech. Product business covers Yeast and Baking, Yeast Extract-Savoury, Nutrition & Health and Biotechnology fields. It is one of the world's leading companies in the yeast industry. Angel has 12 holding subsidiaries and provides products and services for more than 150 countries and regions.
Published by Guangxin liu
Senior technical engineer
Angel Distilled spirits and Biofuels Division
For more media information, please contact:
Angel Yeast Co., Ltd.
Yichang, Hubei, China
Ryan Wu
Tel.: +86 717 6353619
Email: wusy@angelyeast.com
en.angelyeast.com